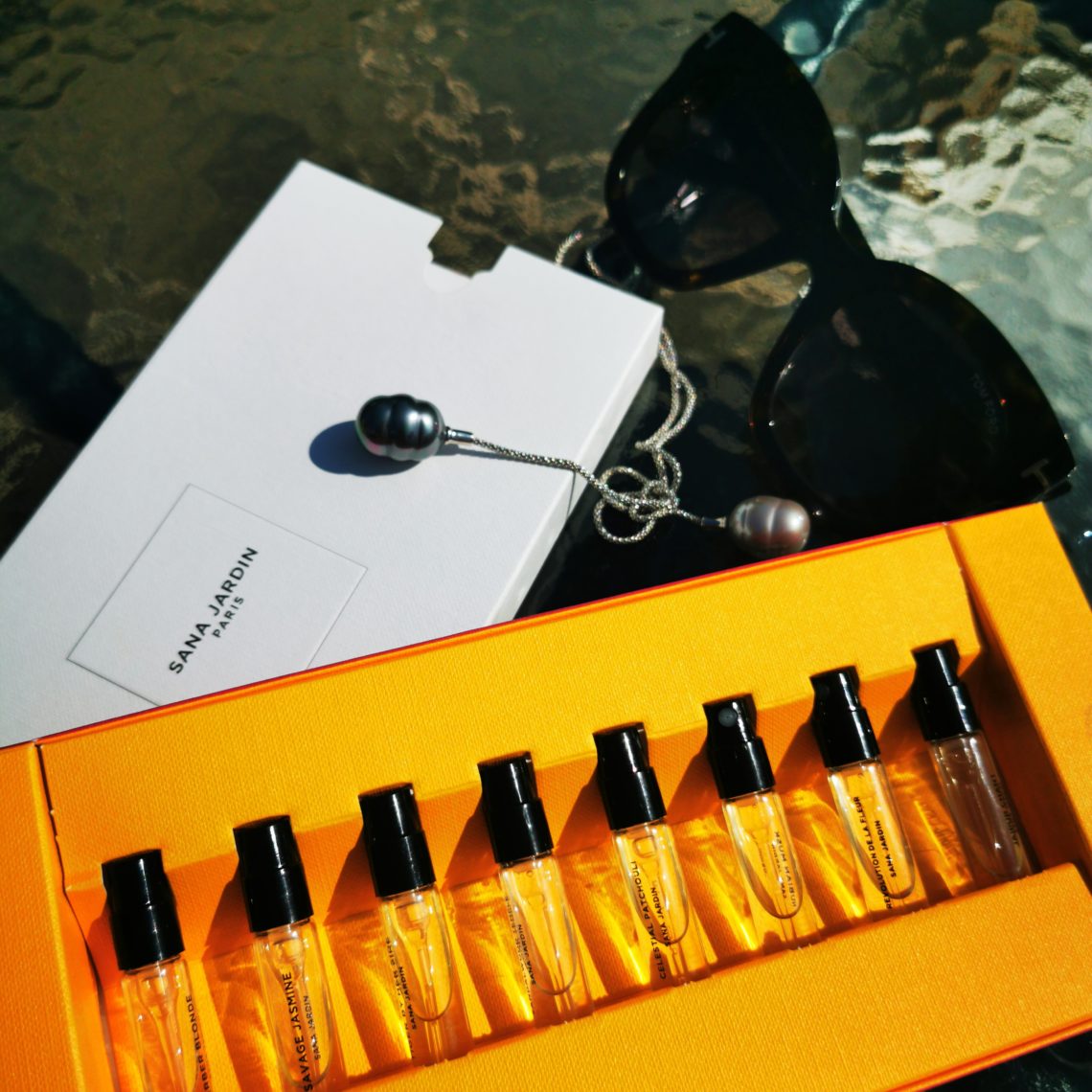 Sana Jardin perfume set review
Perfume sets for me are a great way to try out new scents: I love the variety you can have and taking time to see how they will develop on my skin which makes the purchase more thought through. I already have a somewhat big selection of perfumes so before increasing it further I want to make sure I will use the new scents regularly.
Disclaimer: this product was purchased by me and all opinions are my own. The site uses affiliate banners and affiliate links (marked AF). By purchasing through these links you help with the costs of running the site.
Recently I've picked Sana Jardin set containing 2ml samples of 8 fragrances (EdP).
Set contains the following scents (list from the official website:)
BERBER BLONDE
Fresh & Sunny Orange Blossom. Notes: Moroccan orange blossom, North African neroli, musk.

TIGER BY HER SIDE
Spicy & Arresting Amber. Notes: Amber, Moroccan rose, Indonesian patchouli, Somalian incense.

SAVAGE JASMINE
Pure & Floral Jasmine. Notes: Moroccan jasmine, musk.

SANDALWOOD TEMPLE
Warm & Earthy Sandalwood. Notes: East Indian Sandalwood, Madagascan vanilla, cedarwood, Haitian vetiver, Moroccan neroli.

CELESTIAL PATCHOULI
Rich & Sensual Patchouli. Notes: Patchouli, leather, Australian Sandalwood, Moroccan orris, rose, jasmine, osmanthus and cinnamon bark

NUBIAN MUSK
Raw & Primal Musk. Notes: Musk, Vanilla, Australian sandalwood, jasmine, rose and Moroccan grapefruit flower.

REVOLUTION DE LA FLEUR
Bloomy & Exotic Ylang Ylang. Notes: Madagascan ylang ylang, Moroccan jasmine, frangipani, rose, vanilla and sandalwood.

JAIPUR CHANT
Heady & Seductive Tuberose. Indian tuberose, the goddess of flowers, blooms in the still of night. Notes: Indian Tuberose, Moroccan Jasmine, French Narcisse, Italian Lemon.
General impression
I love the scent families of the line, they are all oriental or floral which are the ones I gravitate towards. After wearing them all for some time there wasn't a scent I dislike, at the same time, there was none I couldn't live without, at least for now.⠀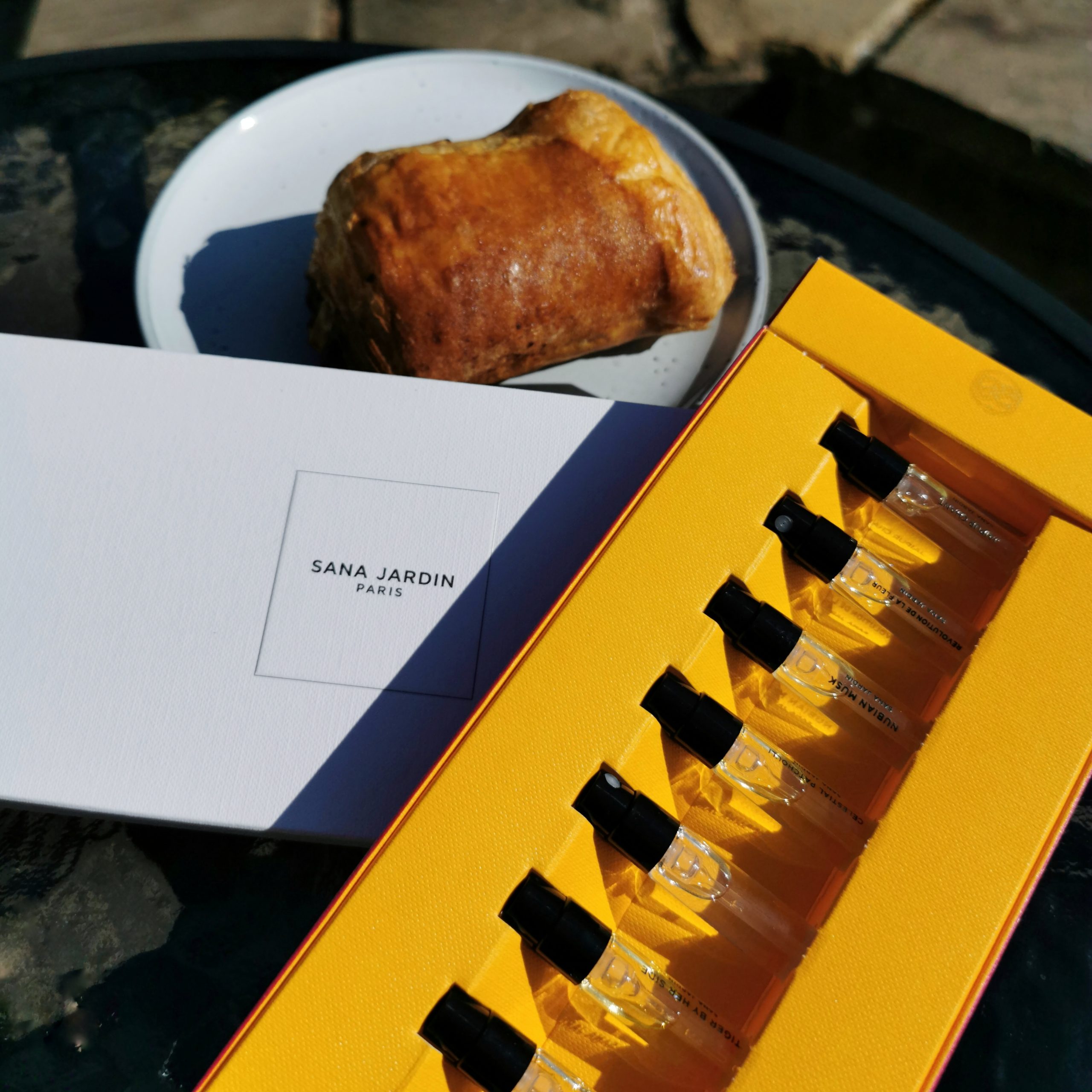 The quality of the ingredients is great: you can smell the pyramid clearly, even with more tricky ones like jasmin that tends to get "muddy", if not done properly, or white flowers, that could get too "noisy", but not in this case. All of the scents were quite light on me unlike a lot of oriental perfumes, which is great for wearing in summer (or in an office environment) without offending anyone. However, they don't last the whole day on me and tend to disappear around lunchtime.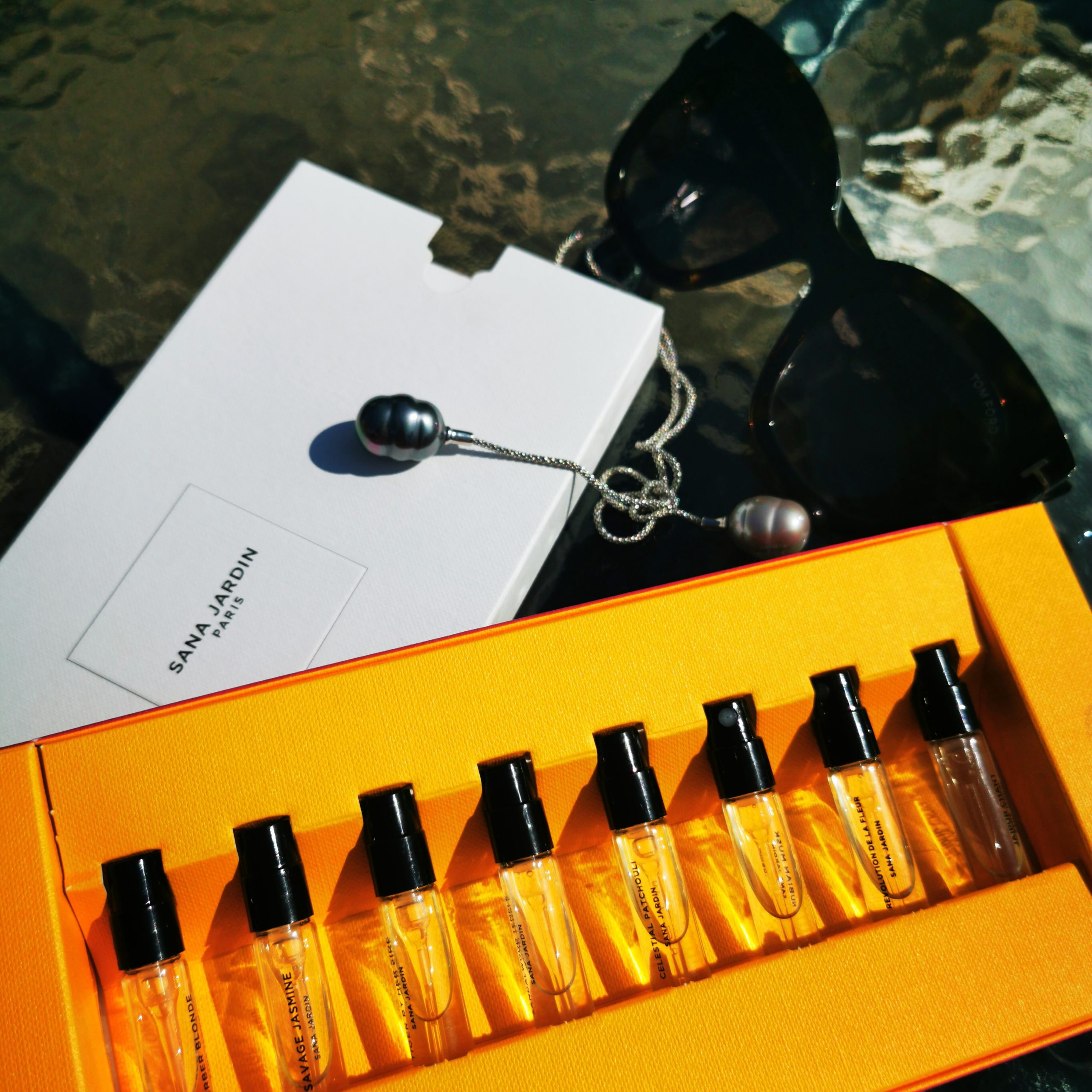 As much as I enjoy the quality of each scent, I find them missing complexity. The best way to describe it is to compare them to a quality crisp white shirt – appropriate in lots of situations, looks great, but not the outfit I get most excited about. ⠀
Layering scents⠀
Sana Jardin suggests layering these scents in duos and I loved the suggested combinations, especially Revolution de la Fleur on hair with Nubian Musk on the body. The second favourite is Savage Jasmin (hair) and Sandalwood Temple (body). The combinations were the best way to wear these perfumes as they add complexity and make the scents more interesting. ⠀
Sustainability
I respect the sustainability aspect of the brand. Their website describes their vision "to use clean and sustainable perfume as a vehicle for social impact and the economic empowerment of women. Sana Jardin is built on the principles of a circular economy – our alternative business model enables the women in our supply chain to become micro-entrepreneurs by up-cycling the waste products from perfume production". I think it deserves a round of applause for introducing this practice to the business.
Final thoughts:
I wouldn't purchase any separate scents at the moment (maybe Savage Jasmin or Revolution de la Fleur in the future). However, would love to purchase another set to layer them together, wear in summer, or for travel. I wish they had 30ml bottles (the smallest one they have now is 50 ml). Candles also look tempting.
⠀
It would be fantastic to see a pure rose fragrance by Sana Jardin because of the quality of the ingredients they use and the sustainability efforts of the brand.
Where to get?
This set is available at