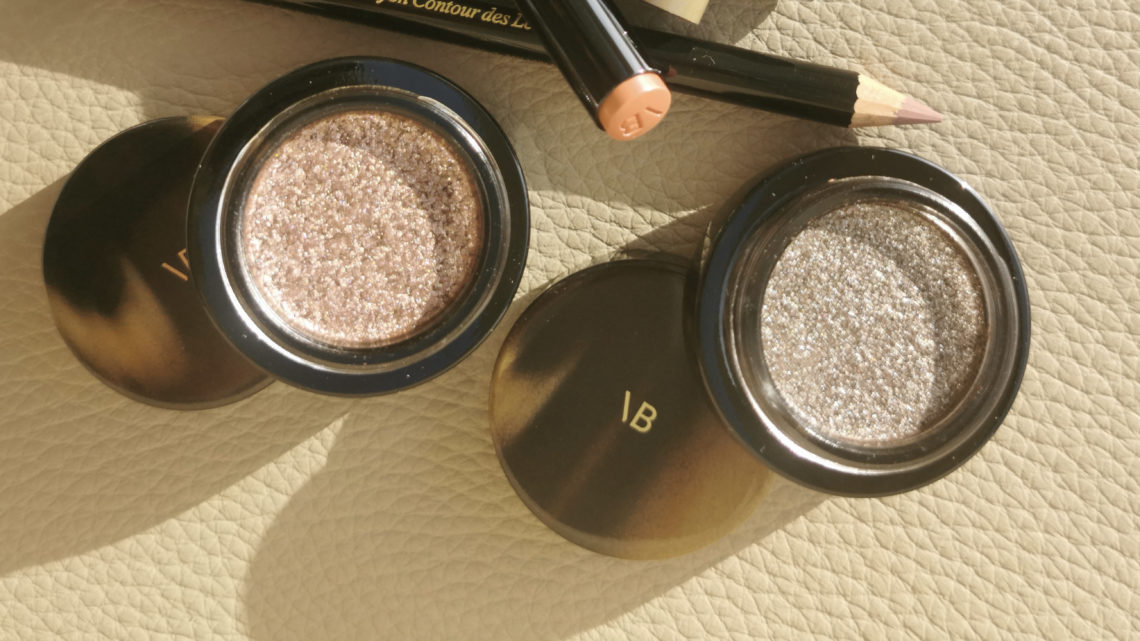 Victoria Beckham Beauty Lid Lustre in Mink and Tea Rose: review and swatches
Victoria Beckham Beauty was a brand I was keen to try for some time. It was not just the beautiful packaging, focus on sustainability and well-curated selection of products, but the quality of products that many reviews mentioned. Keep reading for my thoughts and swatches of Victoria Beckham Beauty Lid Lustre in Mink and Tea Rose.
Disclaimer: this product was purchased by me and all opinions are my own. The site uses affiliate banners and affiliate links (marked AF). By purchasing through these links you help with the costs of running the site.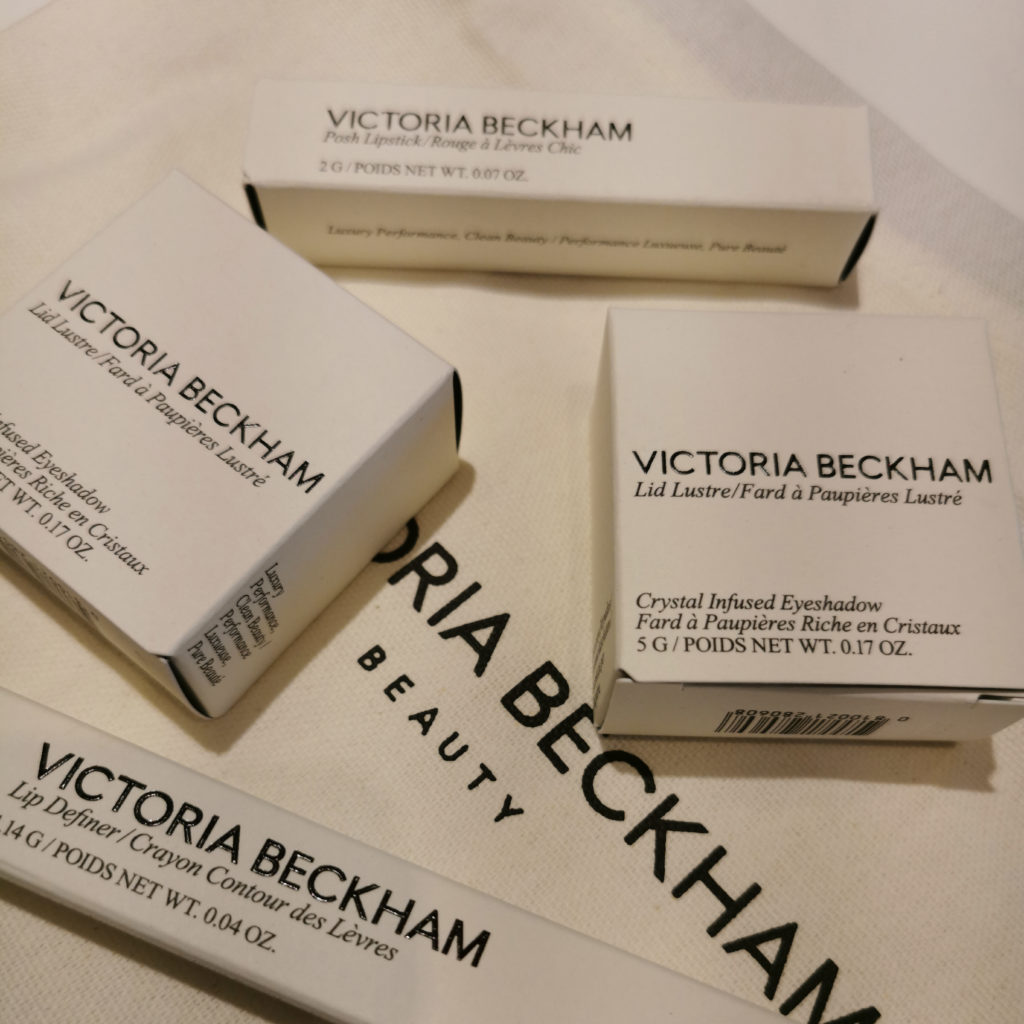 Packaging
The whole line has a beautiful heavy tortoiseshell packaging that feels luxurious and well-made. It would be lovely if it was refillable as well. Each pot contains a small lid to press the pigment down and to prevent it from drying out.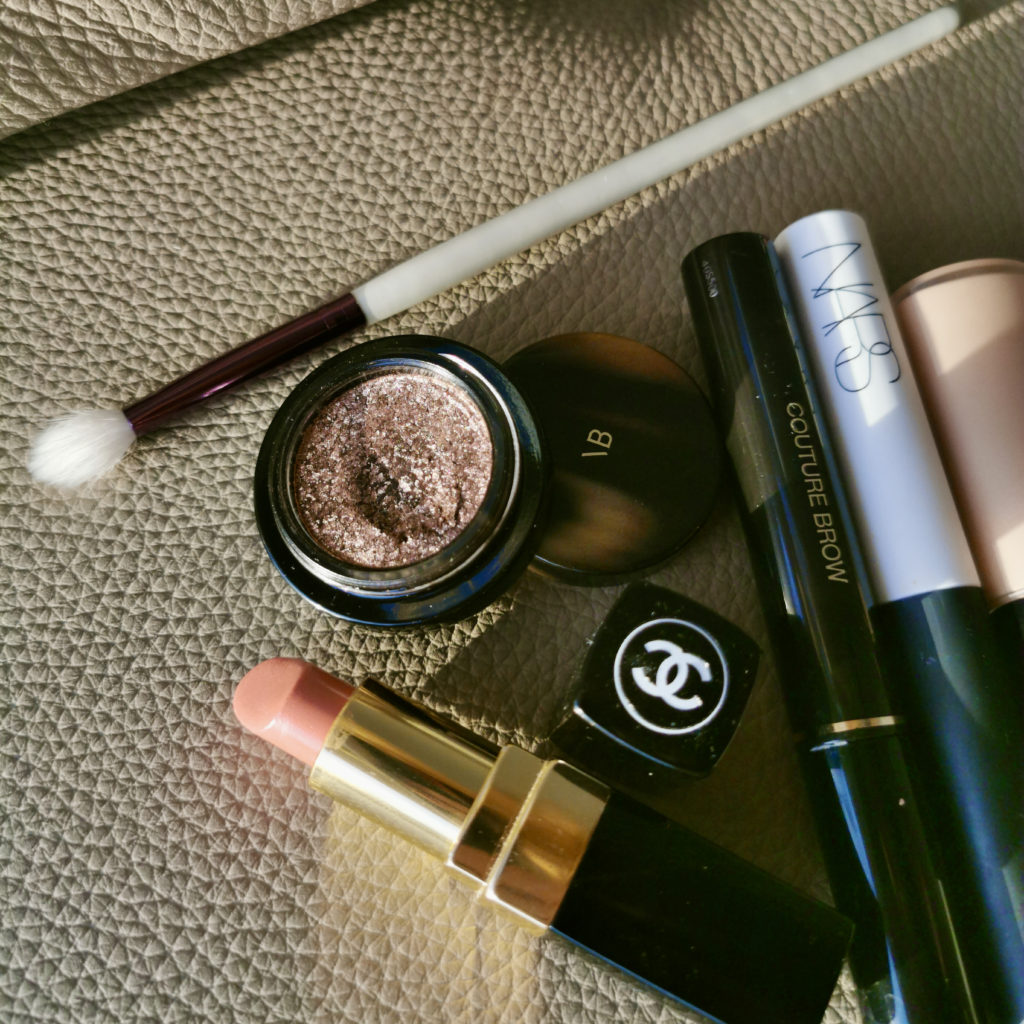 Texture
Lid Lustres (AF) have a very interesting texture. It looks like a pressed pigment in the pan, however, feels like a cream to the touch and when applied to the lid. The closest comparison I have is the Róen eyeshadows (check my review here). However, Róen formula feels more thick and heavy. Lid Lustres apply in a more solid colour, with less patching. Application with a finger works the best, as you can work and press the eyeshadow into the lid. I would then use a brush to blend out the edges. If you prefer to apply with a brush, try the ones with synthetic bristles, as natural hair tends not to pick up this type of pigment that well.
Some reviews mention Tea Rose solidifying after a while and users not able to apply it after five times or so. That was not the case for me – I've tested my Tea Rose for more than a month and more than five uses and it still applies just fine. I will update this review if my experience changes.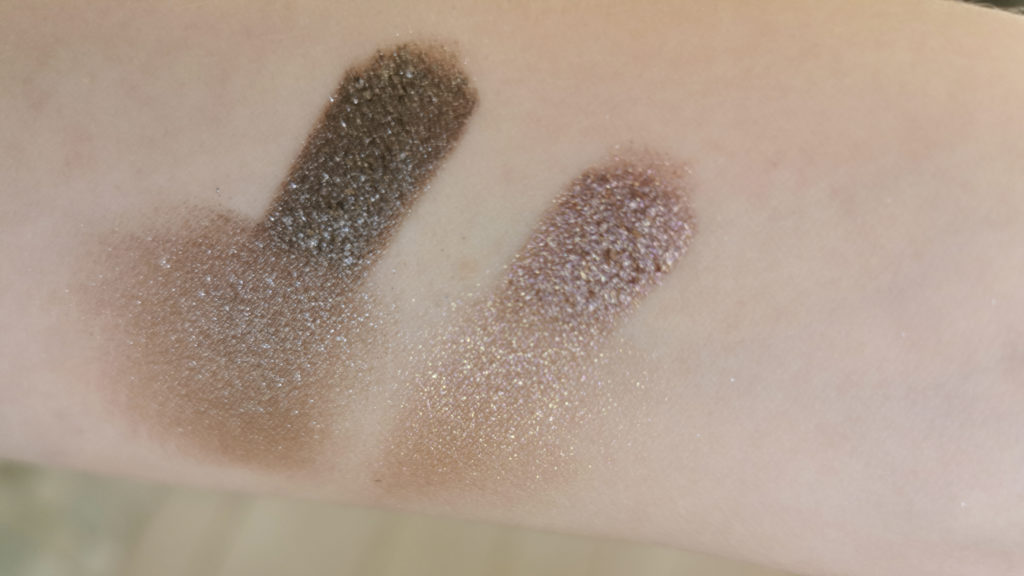 Colour scheme
Victoria Beckham Beauty Lid Lustre in Mink (AF) is a neutral taupe brown, which looks a bit cooler if applied heavily, but once blended turns out neutral. Tea Rose (AF) is a warmer shade, but it's not too warm, just a light rose gold. You can see the swatches in various lighting below, both heavy application and blended.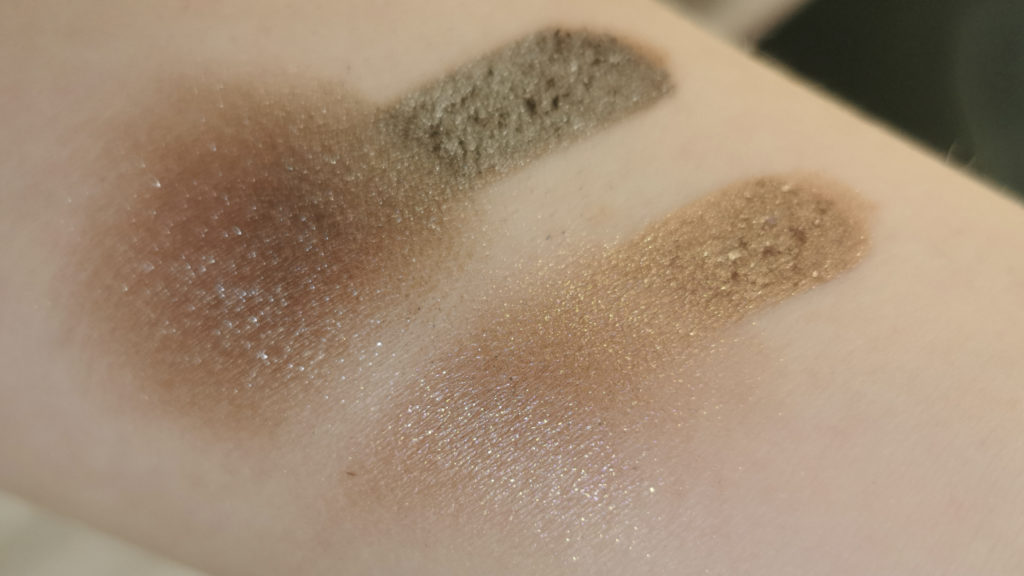 Finish
Both colours contain lots of silver and gold glitter and shimmer that you can see on the swatches below. Because of that sparkle overload, it's evening/going out eyeshadow for me. Both Mink and Tea Rose (AF) definitely look glamorous and beautiful, especially under bright light. Again, comparing them to Róen, the sparkle in Lid Lustres is more sophisticated and "grown-up", whilst Róen is more artsy and in your face.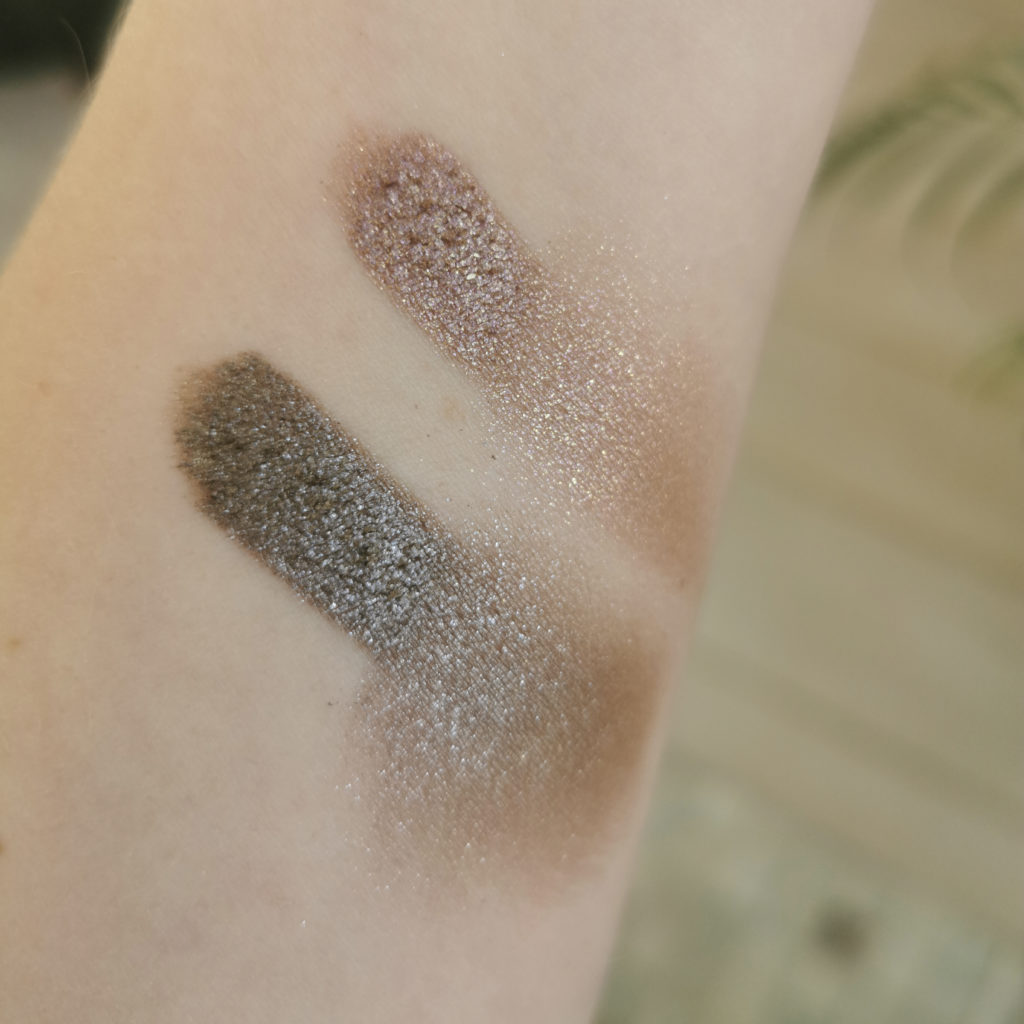 However, there are two things I'm not very impressed by when it comes to these eyeshadows. First, there is some fallout on application. You definitely need to do your eyes first and clean up before foundation. The good thing is there is no fallout afterwards.
Second, unfortunately, they both crease on me after 5-6 hours (both with and without eyeshadow base) which is ok for an evening look, but stops me for using it more often as a daily eyeshadow. The creasing can be easily corrected, but it is still an extra effort. However, it creases not as fast as the Róen formula, cause the Lid Lustre formula is more of a powder.
Below you can see both Lid Lustres applied on the lid, Tea Rose first three photos, Mink on the rest. Notice how beautiful the sparkle is and how you can create the full look with one eyeshadow.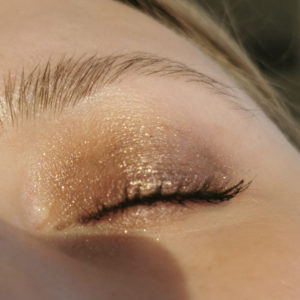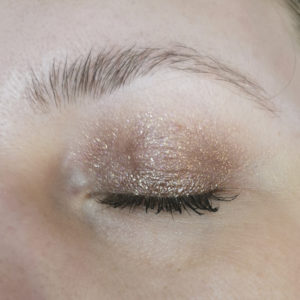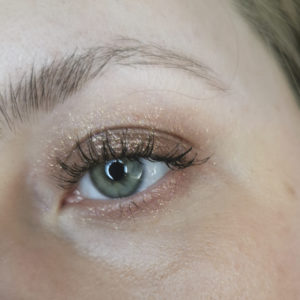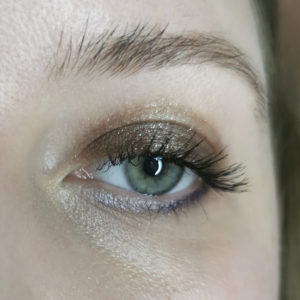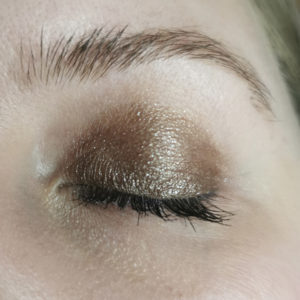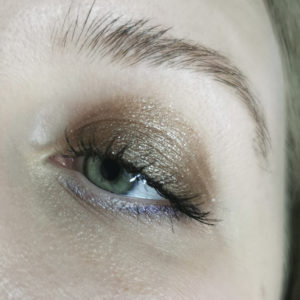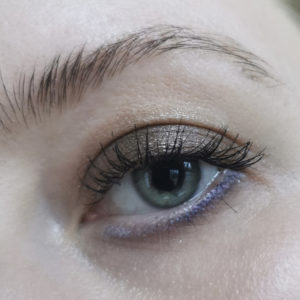 Overall impression
Victoria Beckham Beauty Lid Lustre (AF) is evening eyeshadow rather than an everyday one for me. While they apply and blend easily and provide beautiful sparkle and a full look using only one shadow, the downside is fallout on the application and creasing after 5-6 hours. The beautiful finish makes up for these shortfalls though.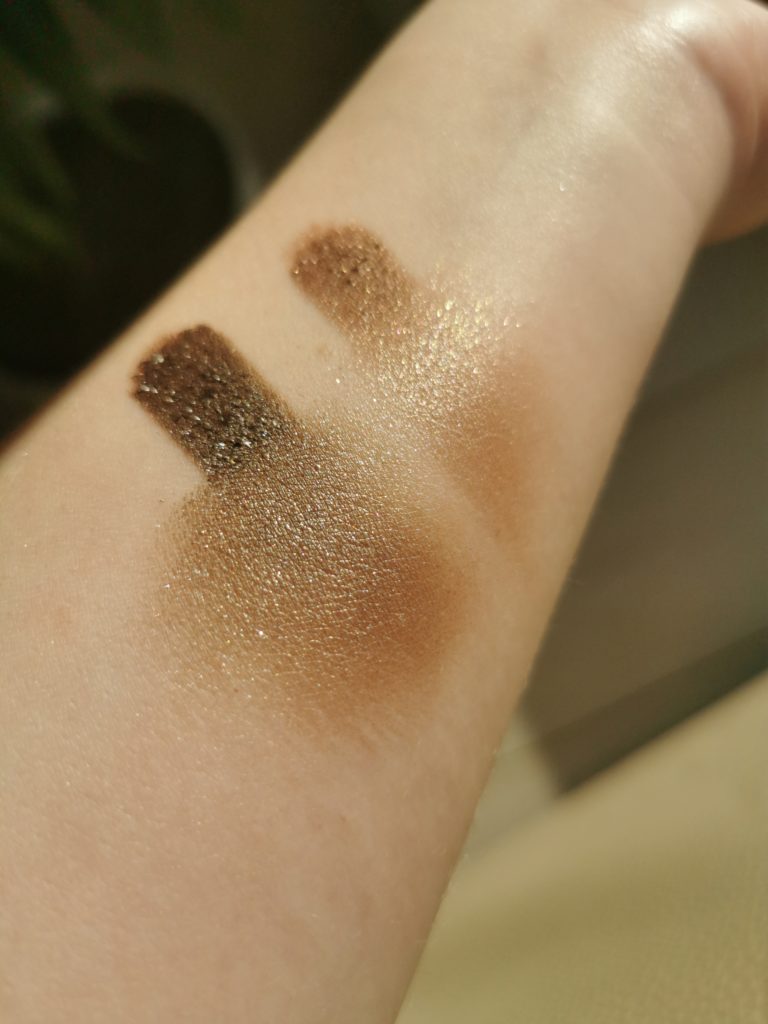 Shop this post (AF)

P.S. If you like a sparkly look, check out my review of Róen 52 eyeshadow palette