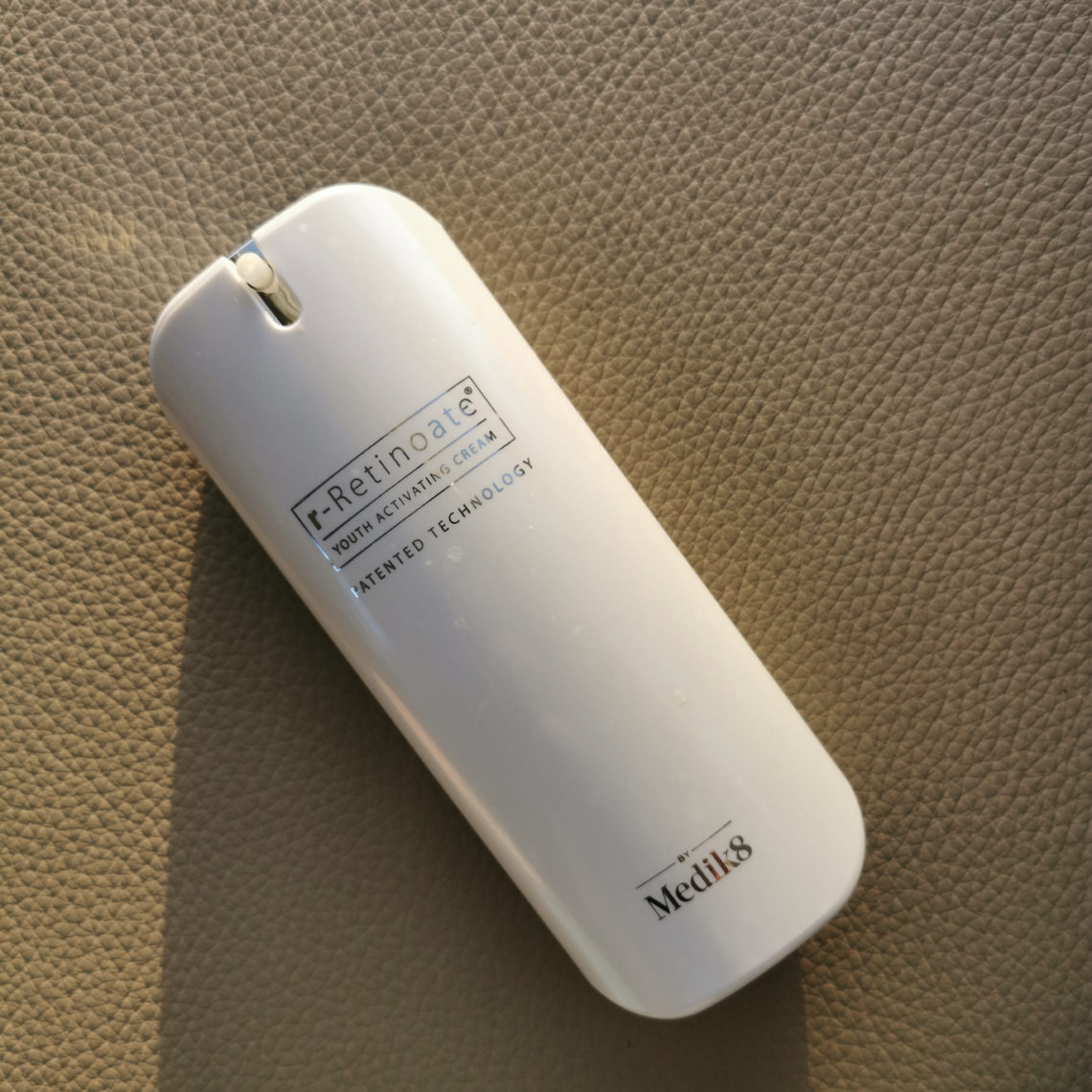 Medik8 R-Retinoate review
My positive experience with Medik8 Crystal Retinal Serum 3 (read my full review here) prompted me to try Medik8 r-Retinoate serum, another bestseller of the brand. After testing it for more than three months I'm ready to share my thoughts.
Disclaimer: this product was purchased by me and all opinions are my own. The site uses affiliate banners and affiliate links (marked AF) which add no extra cost to you if you choose to shop through them. Thank you for supporting the site if you choose to use AF links.
Packaging
Medik8 R-Retinoate (AF) comes in a solid plastic white pump packaging: it makes the product more stable, hygienic and easy to use. The whole packaging including the box looks more premium than other Medik8 products. However, as much as it is nice-looking, it seems a bit excessive. The downside of the opaque packaging is that you don't see how much product is left.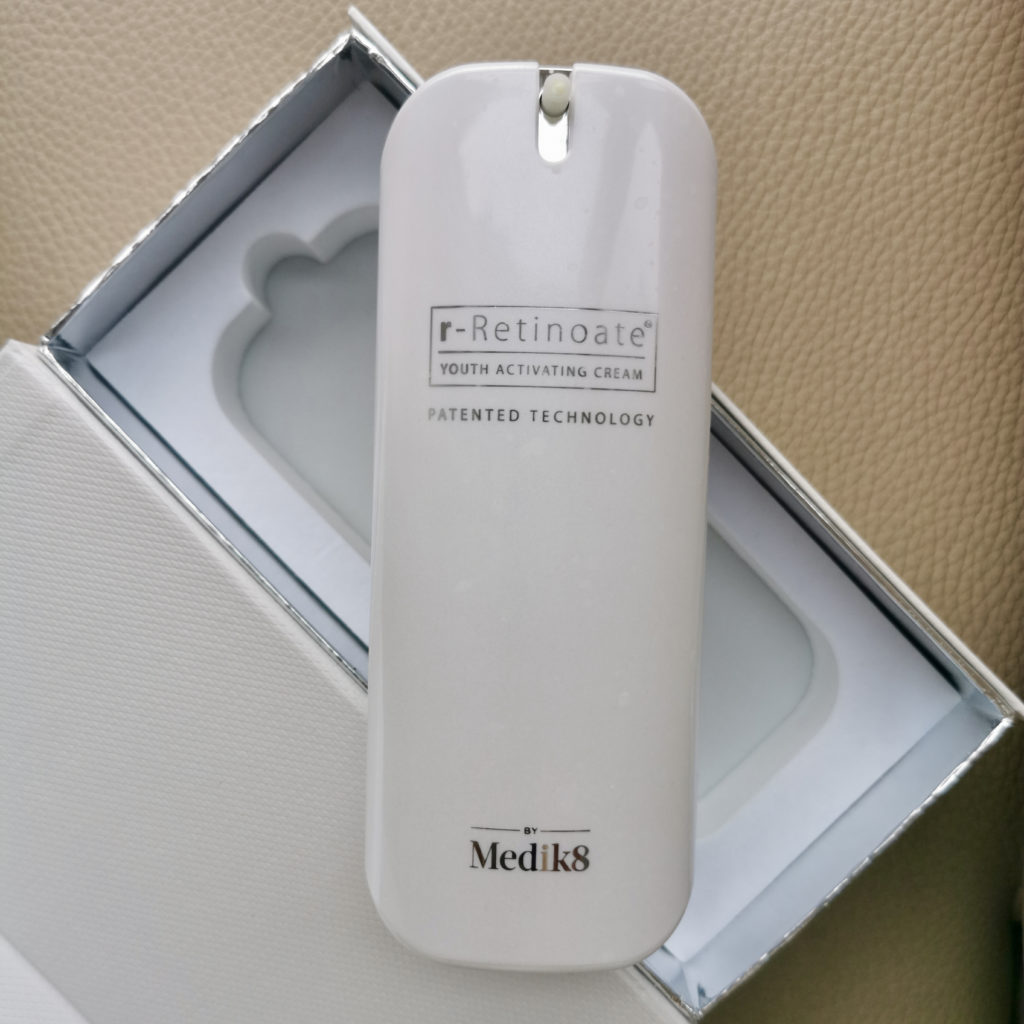 You get 50ml (compared to usual 30ml serum packaging) which makes it almost the same price-per-ml as their Crystal Retinal 10 Serum (the strongest in the CR line).
Texture:
Medik8 R-Retinoate (AF) has a light serum texture that sinks quickly into the skin. It feels lighter than the Crystal Retinal Serum. I find the name a bit misleading – even the site mentions that you need to follow up with a moisturizer for the best results. Although I can probably get away with using only this serum in summer, most of the times I feel I need cream on top.

Ingredients:
The main ingredient in this serum is Retinyl Retinoate, Medik8's patented version of vitamin A. According to Medik8 site
Retinyl retinoate is able to enhance collagen production up to 8 times more than retinol and can even be used during the day due to its exceptional stability in light.
I've asked the client support how it compares to Crystal Retinal line and what is stronger CR10 or this serum. The response was that because it's different molecules, you can't compare them.
In addition to vitamin A, the r-Retinoate has Hyaluronic acid, Vitamin C and Vitamin E, which helps to cut down the number of serums I'm using in the evening.
This serum also has an Intense version that includes Encapsulated Retinaldehyde, Ceramides and Copper Peptides for more prominent results.
Fragrance
The serum has a light scent, a bit citrusy/sour, difficult to put a finger on what it smells like exactly. It's barely noticeable and lighter than Crystal Retinal (which has a vanilla scent).
Use
I need 2 pumps to cover my whole face and neck. Medik8 recommends to start gradually (and that's what I did): starting with twice a week for 2 weeks, then every other night for 2 weeks, then every night. You can use it in the morning as well, although I've never tried (I prefer a different blend of serums for my morning routine). I was able to use it every night with no sensitivity, redness or dry skin appearing. However, I now went back to using it 2-3 times a week – I like to use peptides as a main active few times a week and alternate 1-2 times a week with a routine based on an acid serum (I'm not brave enough to do both acids and vitamin A on the same night). I still see the results after each time I use it.

Overall impression
The main difference with Crystal Retinal (bear in mind I was using strength 3, not 10) is the faster results. My skin would always be more clear, even, firm and pores seem smaller on the next morning. Overall the skin feels silky to the touch, not too mat, with a slight healthy glow. Over time it reduced my small and medium-sized fine lines. I still have one deep line on the forehead – whilst it became less pronounced, I think there is a limit to what a serum can do. I've also noticed a pink mark and a dent that I have on my cheek after lasering off a mole on my face a few years ago, became less prominent and the same colour as the rest of my face. That particular thing actually made me believe in the retinol as a powerful ingredient.
I would repurchase Medik8 R-Retinoate (AF) after I finish this bottle. However, at some point, I might try Crystal Retinal 10 to compare or r-Retinoate Intense. I like that I can use it all year round, even in summer. If I have to choose only one evening serum that would be it. While it is on the more high end of the price range, the prominent results I see from using it, combined with no usual side effects of Vitamin A, are worth the price for me.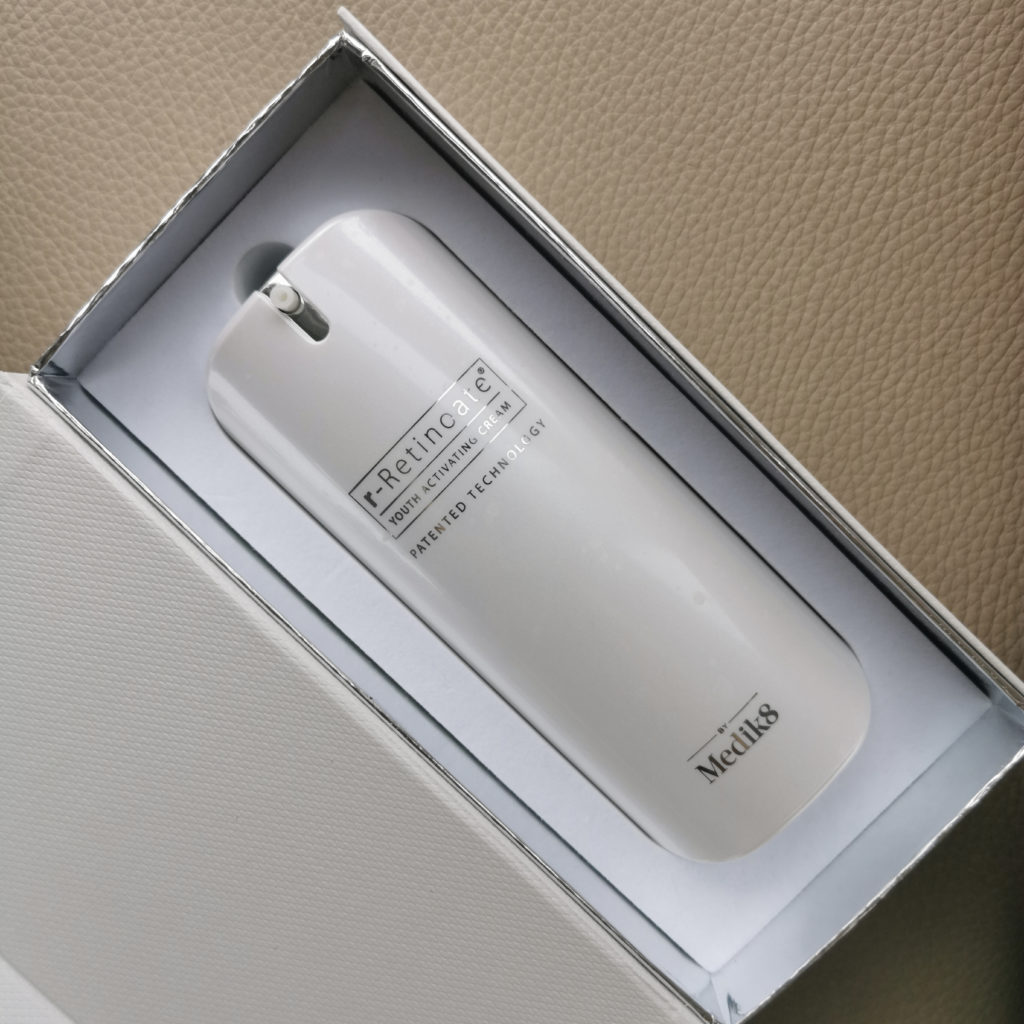 Shop this post (AF)

Read my review of Medik8 Crystal Retinal Serum 3