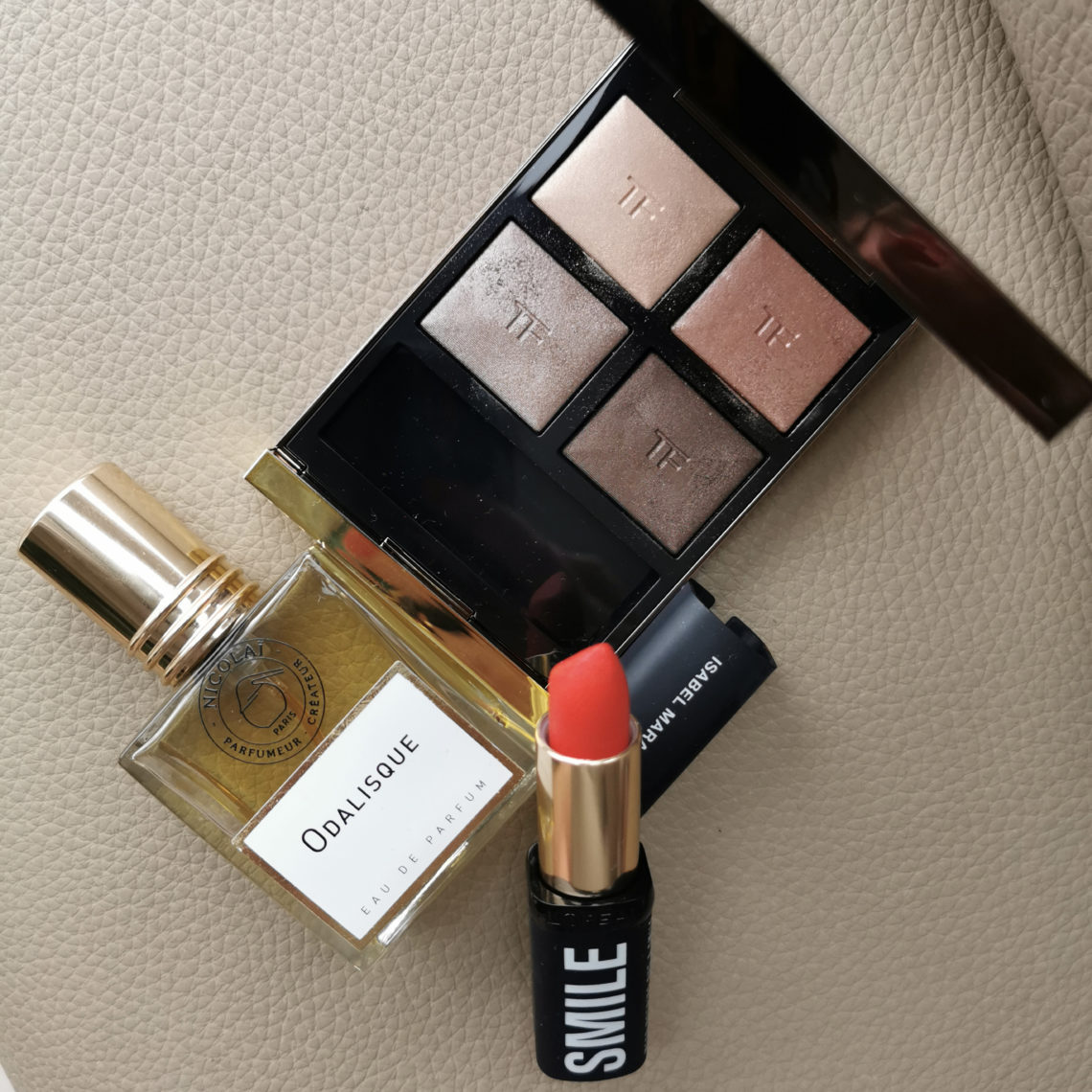 Tom Ford Nude Dip: review and swatches
Tom Ford Nude Dip is one of the most popular palettes from the brand. Is the hype real? Keep on reading for my review and swatches.
Disclaimer: this product was purchased by me and all opinions are my own. The site uses affiliate banners and affiliate links (marked AF). By purchasing through these links you help with the costs of running the site.
Packaging
The quad comes in regular Tom Ford brown and gold packaging in a brown pouch. It has a magnetic closure and the size is bigger than Chanel or Dior, for example. The mirror is bigger, too and you can open it 180 degrees, which is useful on the go.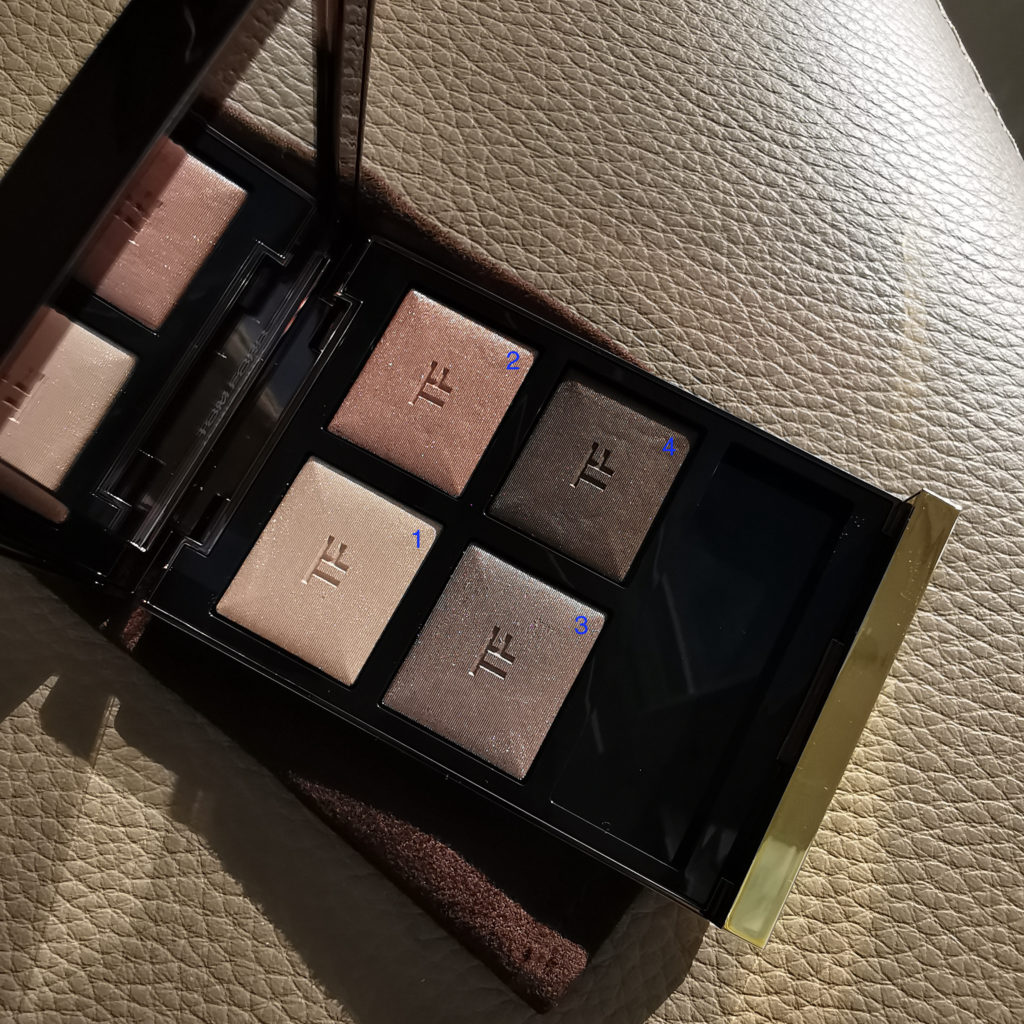 Texture
The formula of the Tom Ford Nude Dip quad (AF) is called wet and dry baked formula, the one with TF embossing on the shadows. Although it is baked it's easy to get on the brush (if you've ever used old Chanel baked shadows you would know what I mean). However, the formula in my First Frost quad seems softer (check out my review here).
The shadows wear all day on me (I use Nars eyeshadow primer) with no creasing and only fade lightly after 8 hours.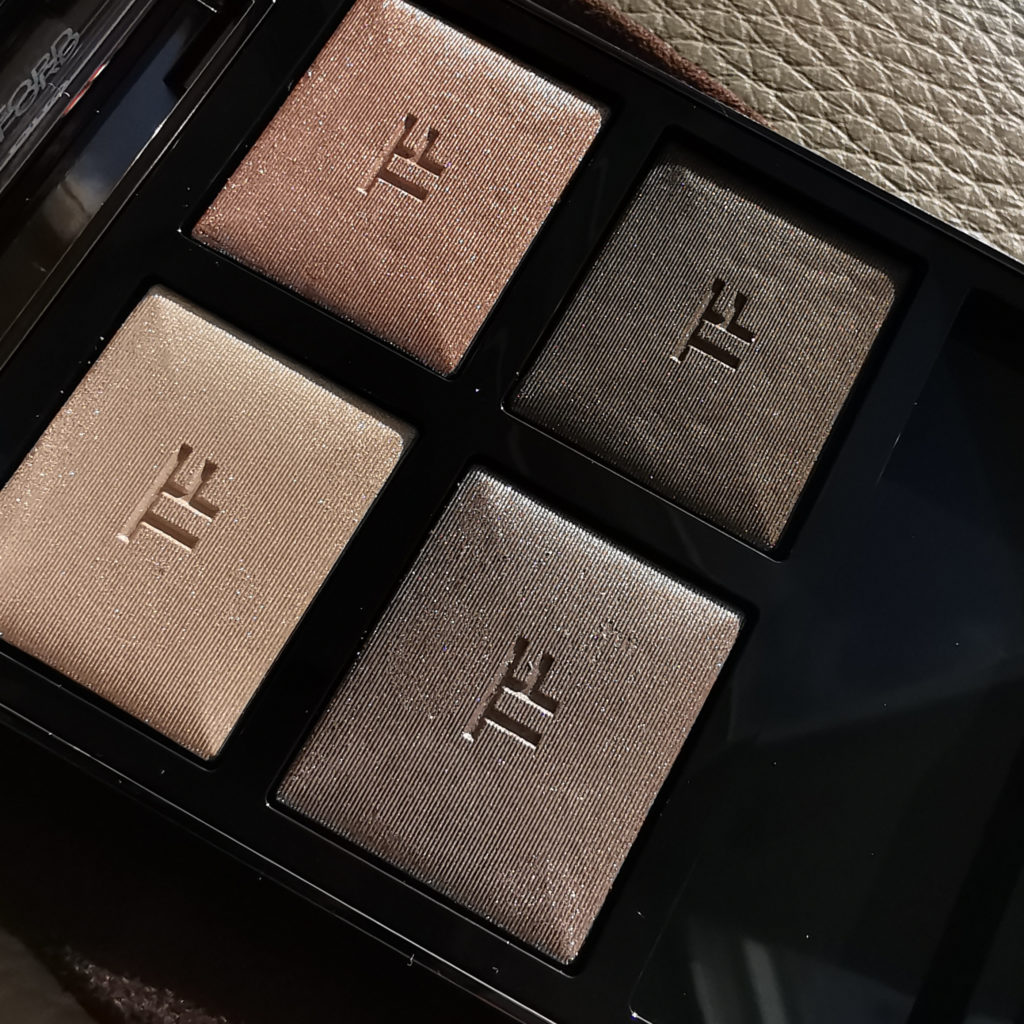 Colour scheme
The colours in this palette seem to have neutral undertones as far as I can see. It is a taupe-bronze colour story. The two bottom colours actually look deeper in the pan than if you apply one layer. You can see it in the Tom Ford Nude Dip (AF) swatches below. I've applied one swipe with fingers using the dry method.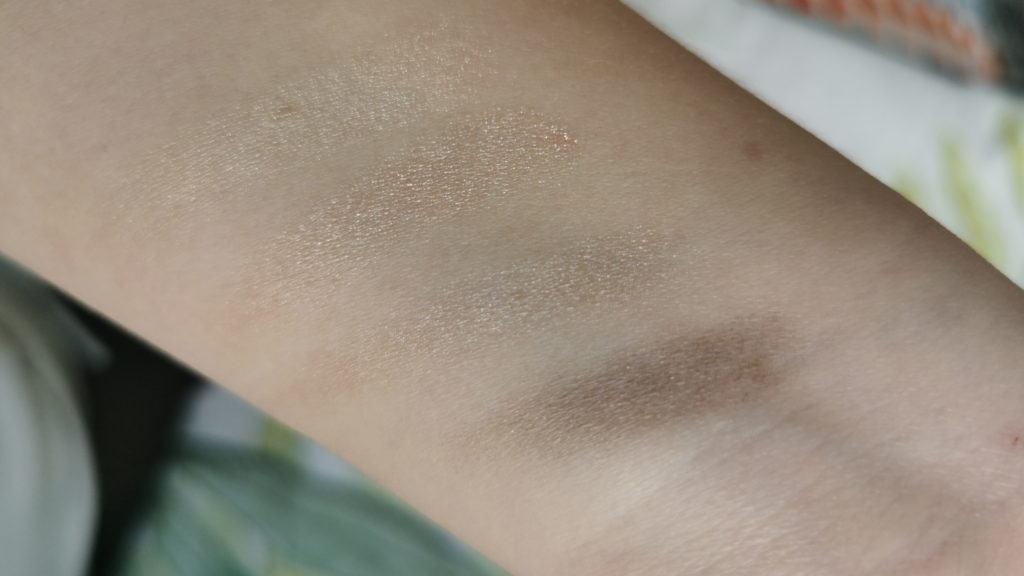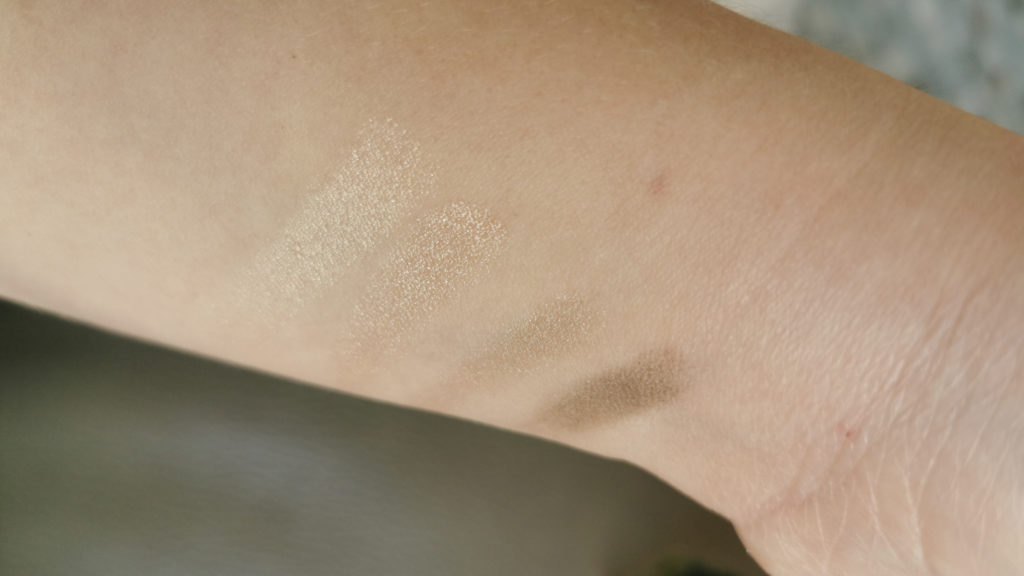 Finish
All four colours are shimmers, there are no mattes in this palette. The shimmers are quite delicate and would look appropriate in many situations. I usually blend the shadows with the upper right colour and having no matte shade is works for me. The wet brush application gives more intensity.
Below you can see the natural look I often do with Nude Dip. I especially like to pair it with bright lipstick. I use shade 3 (refer to the numbers on the photo in the beginning) on the whole lid, 4 on the upper and lower lashline extended a bit in a crease, blend in the crease with 2 and 1 in the inner lower lashline.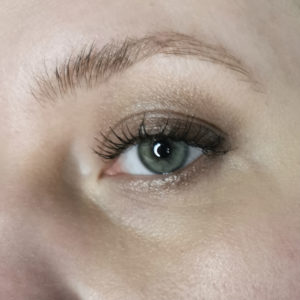 Overall impression
I can understand why Nude Dip (AF) is such a popular palette. This neutral palette could work for a variety of occasions: office, everyday makeup, bridal, something to use with red lipstick or evening makeup, especially if you apply them with a wet brush. This colour story can work all year round.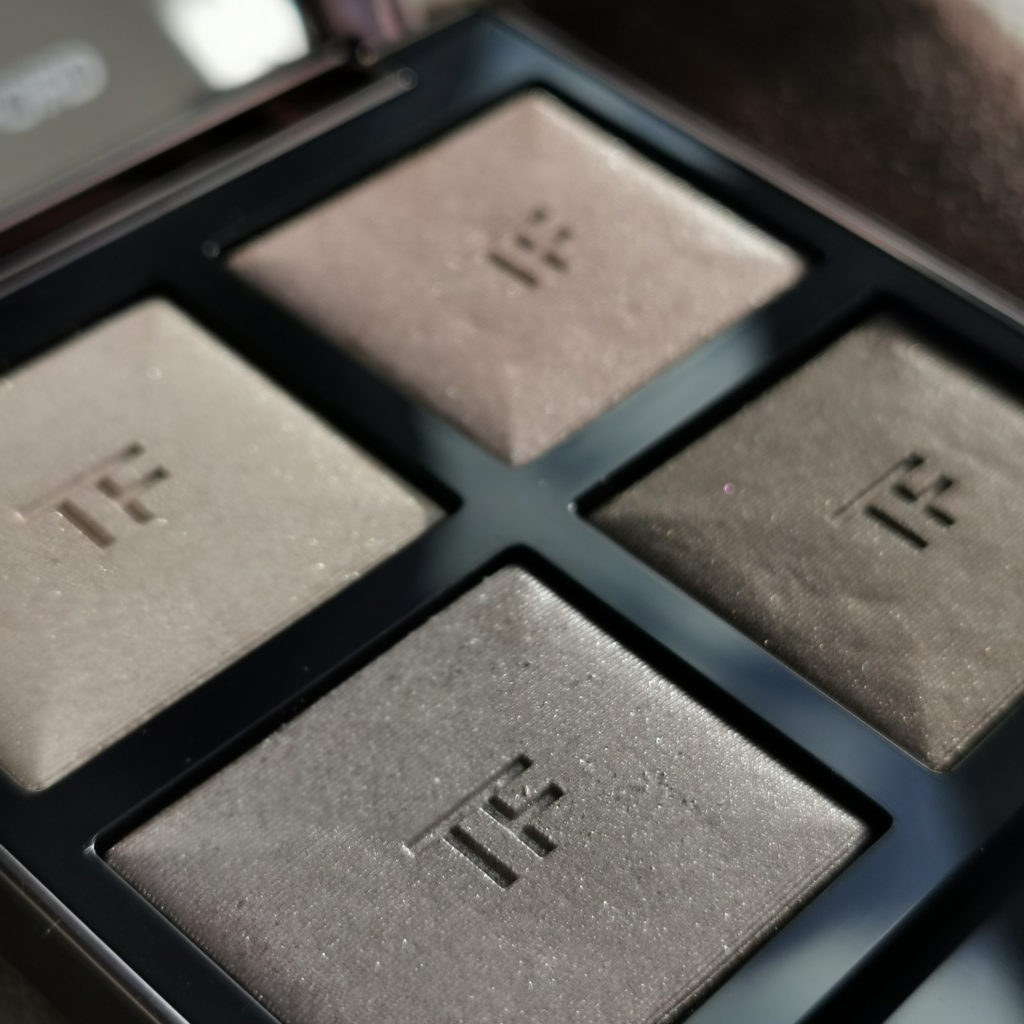 Although it is expensive, I think, it is a good palette if you just starting with eye makeup or want something versatile that could go with a variety of lipstick colours. This Tom Ford formula is very easy to blend, the colours just merge into each other with minimal blending required and look very elegant on the eyes.
Where to get?
Tom Ford Nude Dip can be purchased at: