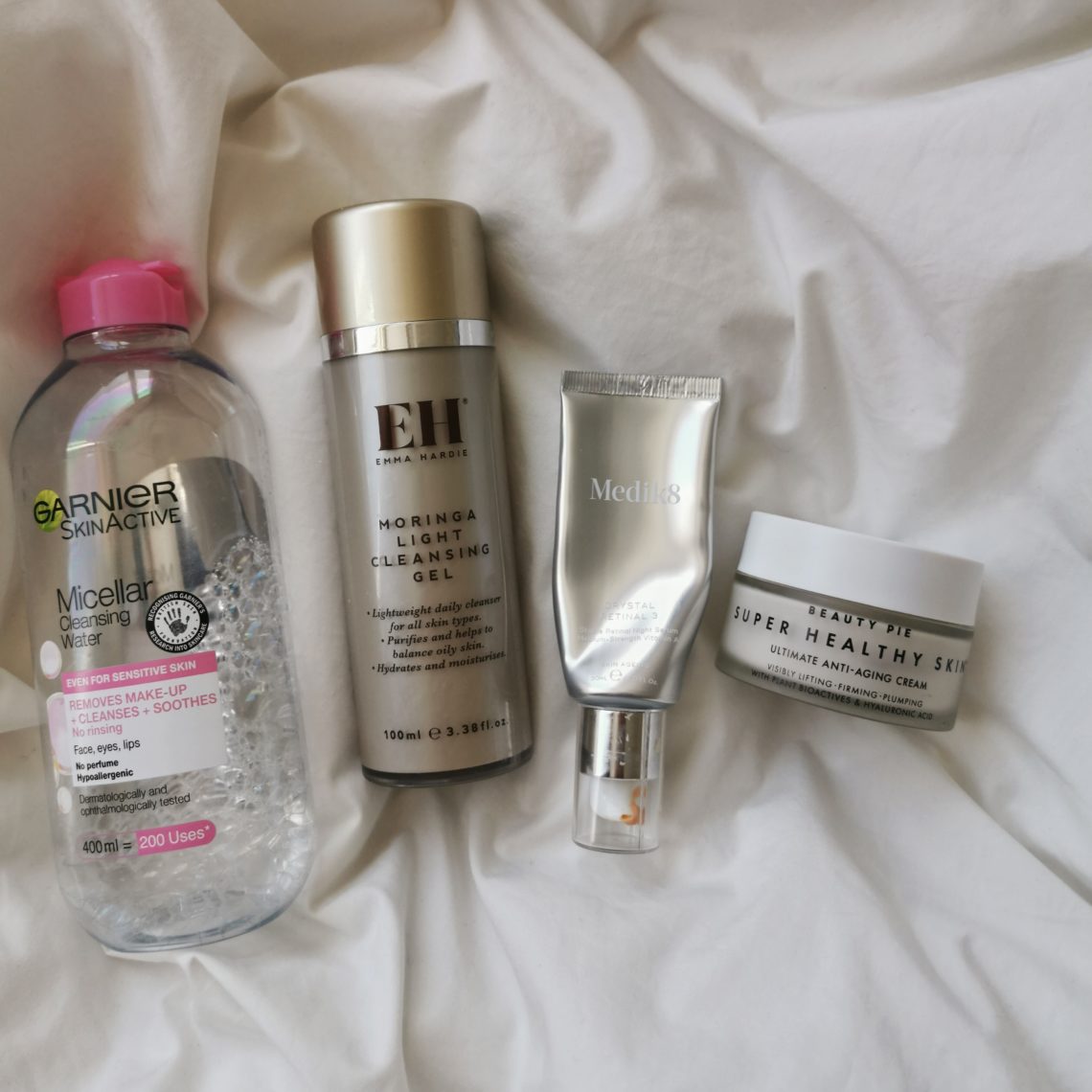 Current evening retinol skincare routine
As much as I love trying out new products often, currently, my evening skincare routine is quite stable. I alternate between retinol on one evening and acid serum on another. In today's post, I will focus on skincare routine for retinol days.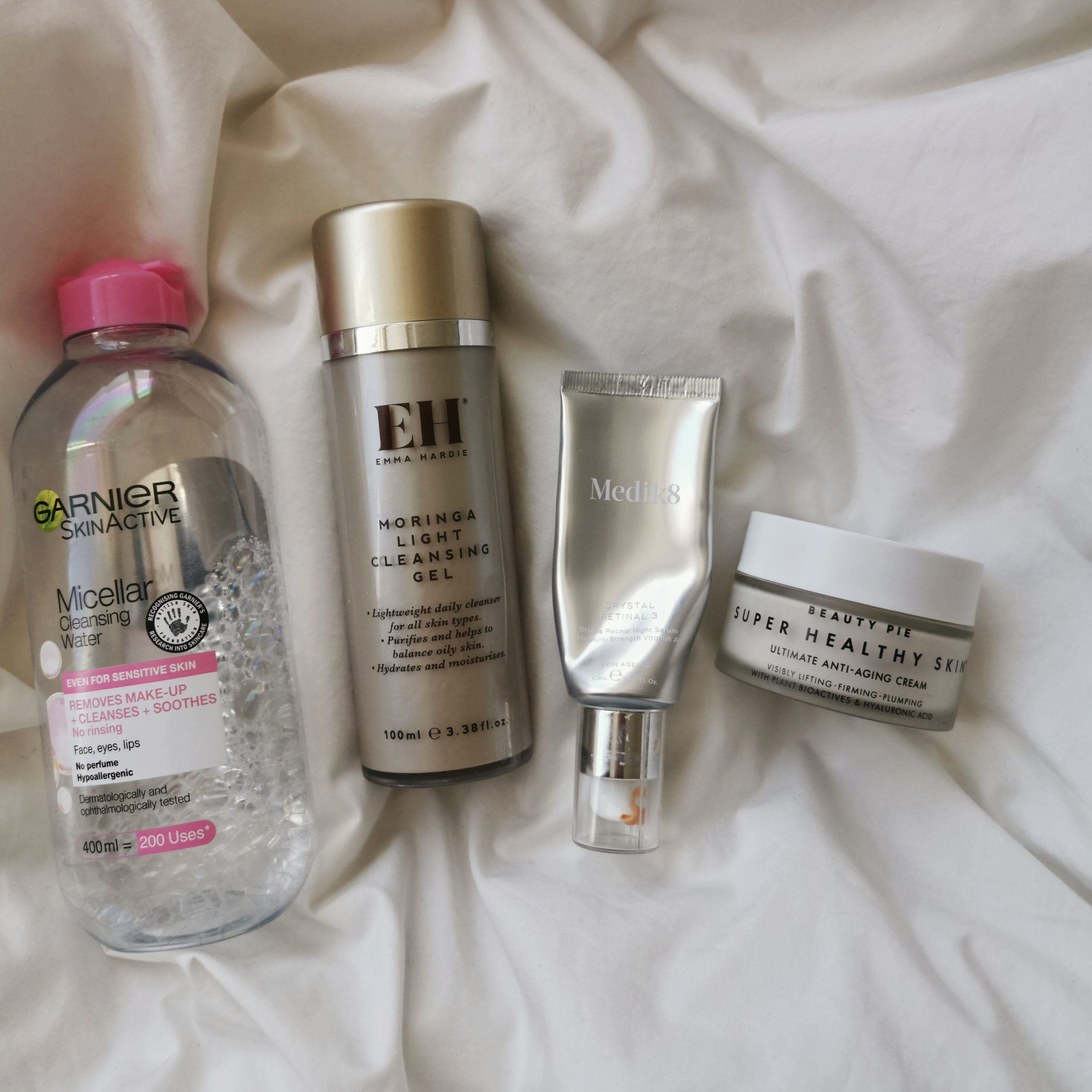 Cleansing
I do double cleansing in the evening. It means you do a first cleanse to take off make-up and a second cleanse to actually cleanse the skin. I prefer using a cheaper product for the first cleanse (just making sure it's effective) and then using the something that I can massage my face with for the second cleanse. Oil or balm textures are perfect for that, cause they make massaging easier. Nice fragrance is a plus: it's evening, I'm tired and anything that can make me enjoy the process more is a win! I take off my second cleanser with a face towel.
Currently using:
Garnier Micellar water for the first step: it's cheap and it works. I usually pick up any micellar water that is on offer in a supermarket or drugstore. Simple is another brand I use a lot.
Emma Hardie Moringa Light Cleansing Gel for a second cleanse: love it! It's lighter than the original cleansing balm from the same brand. It has a relaxing fragrance and leaves the skin soft afterwards. Read my full review here.
Retinol:
Vitamin A comes in a lot of forms in skincare (retinol is one of them) and it is one of a small number of scientifically researched and proven ingredients for anti-aging. Some of the benefits include improving the firmness of the skin, decreasing wrinkles, more even skin texture, and treating acne. Vitamin A products vary in strength and the general recommendation is to build up the use so your skin will have time to adjust. I highly recommend watching Caroline Hirons video on YouTube to get more information. She also did a series of videos about different retinol strengths.
Currently using:
Medik8 Crystal Retinal 3. Medik8 is generally known for the quality of their formulas and how non-irritant those are. In this line, they also have strengths 1 (for beginners), 6 and 10. It is a very light serum that smells of vanilla. I had no irritation during the whole time using it and I would see the results in improving skin texture, firmness and diminishing wrinkles after about 3 weeks of regular use. After I finish this one, I will go up in strength. Reminder: use SPF in the morning when taking a retinol course. A longer review of Medik8 products I've tried so far is coming soon.
Moisturising:⠀
I will wait for about 20 minutes for the retinol to sink in and start working, then follow up with a moisturiser. I'm looking for the one that is moisturising and calming, antioxidants are a bonus.
Currently using:
Beauty Pie Super Healthy Skin Ultimate Anti-Aging Cream: it has a light texture and is soothing and moisturising enough to use after retinol. It contains a lot of ingredients to compliment retinol use including hyaluronic acid and antioxidants.
I find that this PM routine works for me and it's the first time in a while I don't want to change any products.
Do you keep the same skincare routine or change often? ⠀
⠀