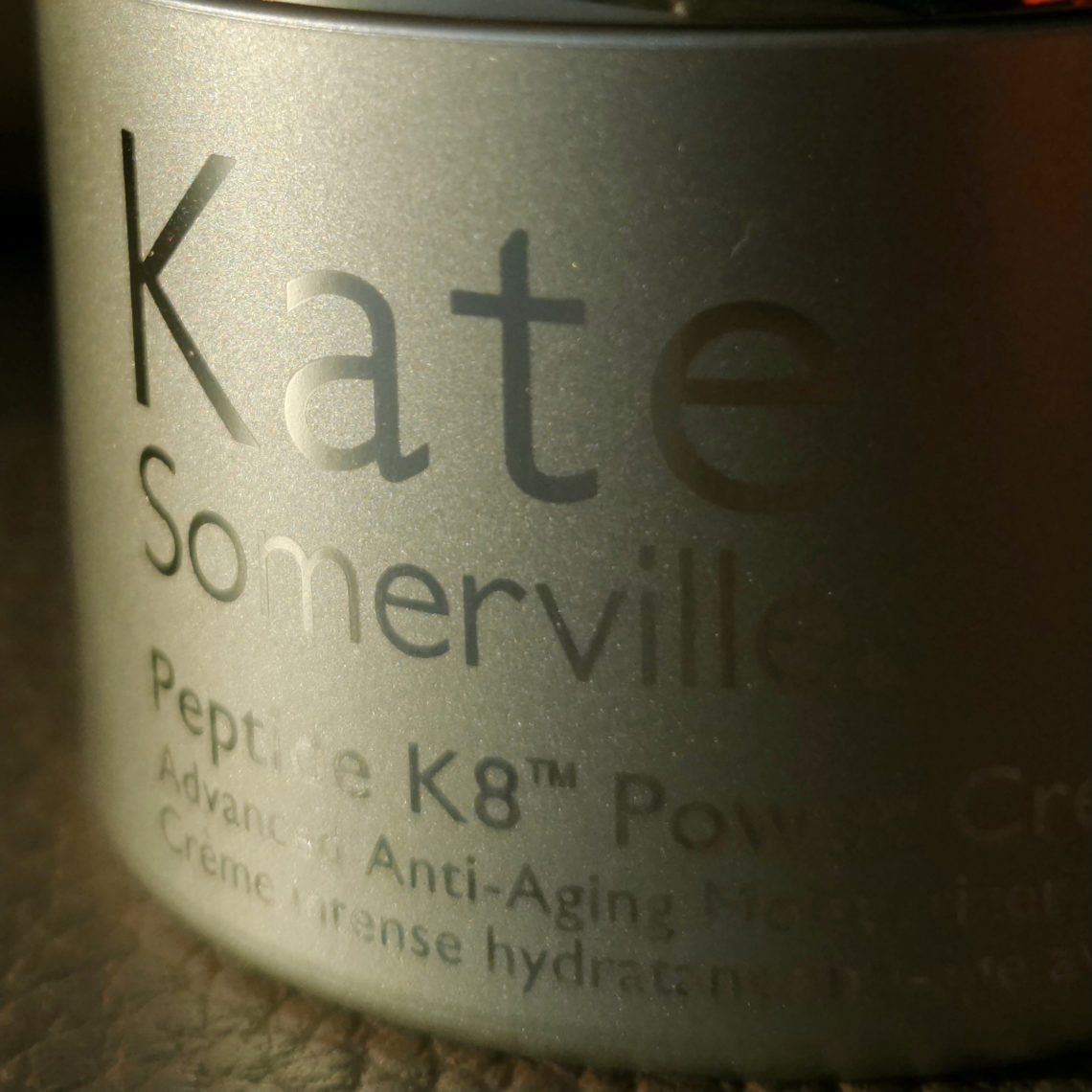 Kate Somerville Peptide K8 Power Cream review
Kate Somerville Peptide K8 Power Cream got my attention cause it's often mentioned in the best-of skincare lists and even Caroline Hirons who usually doesn't recommend expensive moisturisers often recommends it. My love for the Kate Somerville brand started with two serums from the Concentrates series: Bio-Mimicking Peptides Serum (AF) and Omegas + Ceramides Barrier Defense Serum (currently on sale on the official site (AF) as they discontinue it) that is now being replaced by DeliKate Recovery Serum (AF). Those two worked well for me: they are effective and have a lovely light texture at the same time. So it was only a matter of time before I've tried the cream. Keep on reading to know whether it's worth the price tag.
Disclaimer: this product was purchased by me and all opinions are my own. The site uses affiliate banners and affiliate links (marked AF) which add no extra cost to you if you choose to shop through them. Thank you for supporting the site if you choose to use AF links.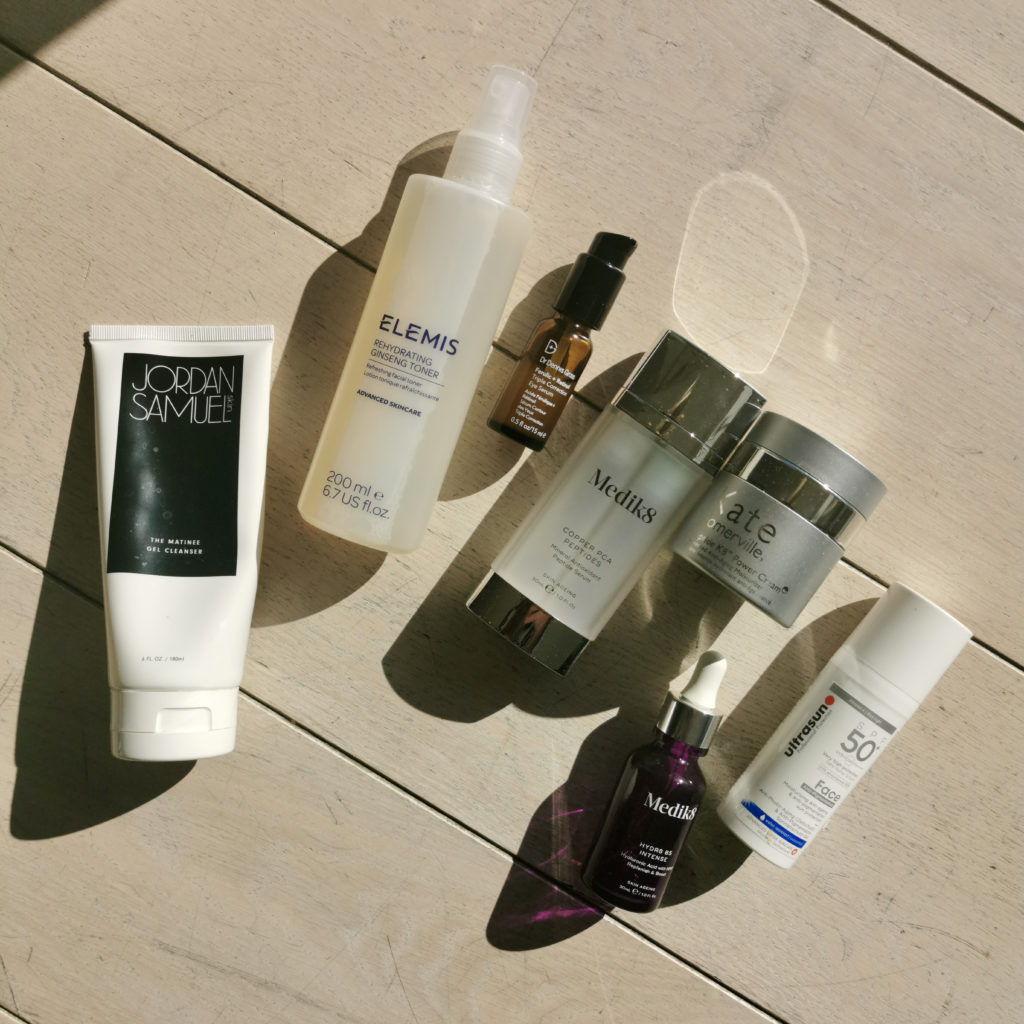 Description
Kate Somerville site (AF) describes the cream as a "Peptide-rich, age repair power cream":
Kate's age defense moisturizer takes a multi-dimensional approach to skin repair. Its advanced clinical formula works quickly and over time to improve texture and tone while smoothing and firming skin. Clinically proven to minimize the appearance of fine lines and wrinkles, to have a visibly smoothing effect to the skin and to improve moisturization.
Ingredients:
The ingredients include a number of peptides that should work on the visibility of wrinkles and more firm skin appearance in addition to moisturising.
Packaging
This cream comes in a pump packaging. This is my favourite type of packaging as it is the most hygienic and helps to keep ingredients fresh. The only downside is that you don't know how much is left.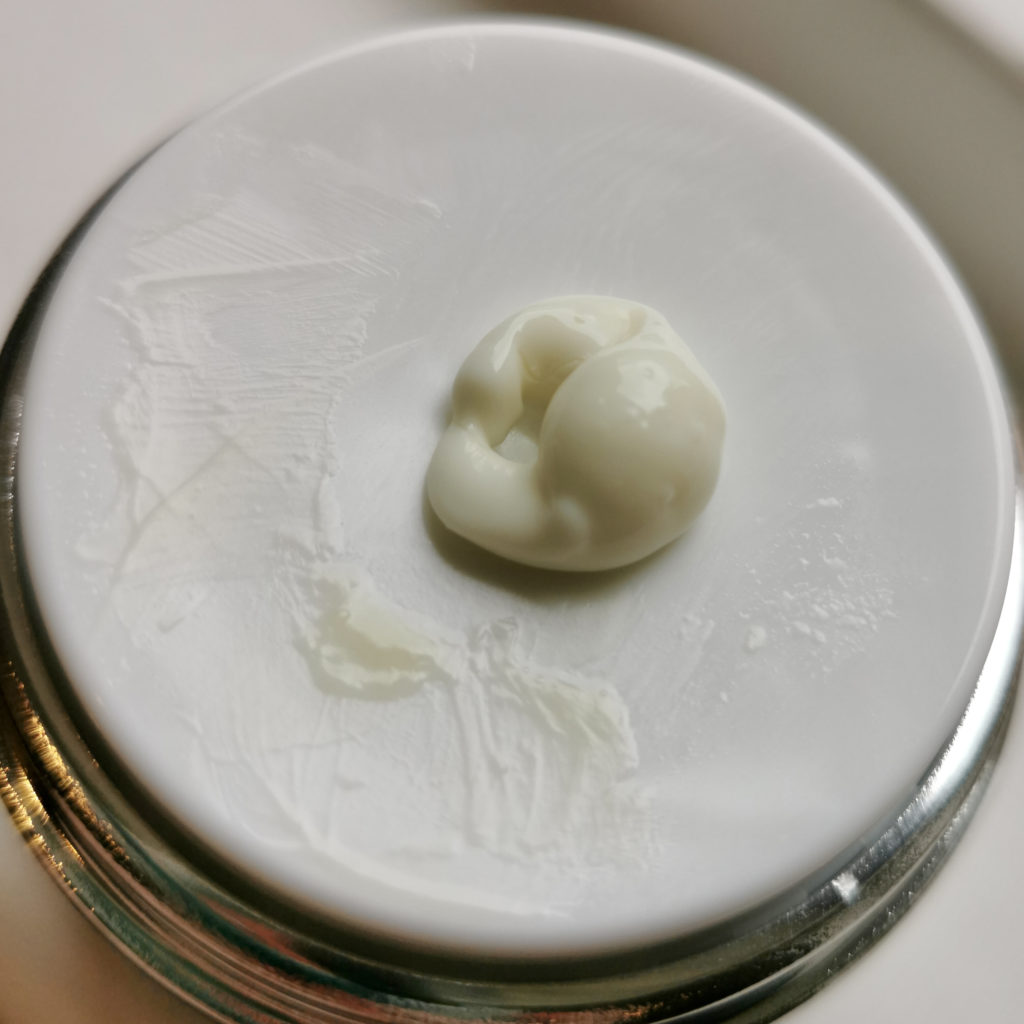 Texture:
The texture is what attracted me to this cream the most. It's very light, only a bit thicker than a milky lotion, but less heavy than usual moisturisers. However, it doesn't feel like gel. It sinks in quickly, but doesn't leave a film, in fact, it feels like nothing on your skin in the best sense possible. I'll talk about the overall effect later on.
Fragrance
The scent also enhances the overall experience of using Kate Somerville Peptide K8. The cream smells like a mix of apricot and citrus to me. The scent is medium strength – not as strong as in Elemis day cream, for example, but you feel it on application and it lingers for a minute or so.
Use
I prefer to useKate Somerville Peptide K8 as a morning moisturiser on top of my serums (usually an antioxidant and a hyaluronic acid) and before sunscreen. One pump is enough to cover my whole face, neck and spread a bit of it to the chest. You can also use it at night, however, I prefer to use a different moisturiser in the evening.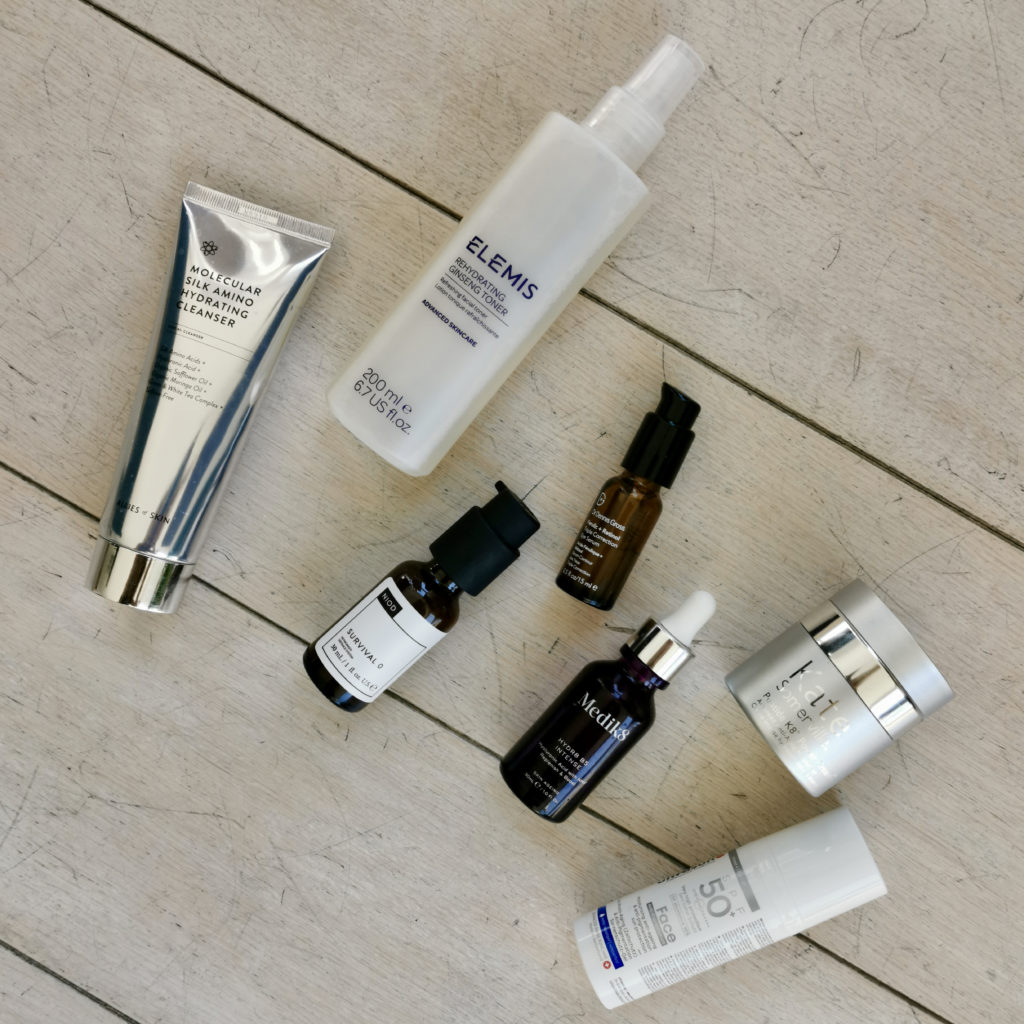 Overall impression
Well, I usually have a hard time justifying spending extra on a moisturiser. I would rather spend more on a serum with a bigger concentration of active ingredients. At the same time, I am more picky with morning creams, cause it has to work with SPF and wear nicely underneath make-up. With an evening cream, I don't care if it takes time to sink in or will be a bit greasy. By the way, there is absolutely no need to have two different creams, you can use one both AM and PM.
With that being said, I prefer when moisturiser gives me an extra experience when it comes to texture, packaging and fragrance and can justify the higher price tag for it.
So what about Kate Somerville Peptide K8? It delivers on all fronts and must be the best moisturiser (for my combination skin type) I've tried so far.
First of all, when it comes to performance it is perfect. It sinks in quickly, so I can apply sunscreen a minute after which saves time in the morning. The sunscreen just glides on top. It also works great under makeup. While the texture is thin and you don't feel a layer of cream sitting on top of your skin it is moisturising at the same time. I've also noticed the skin becoming less oily during the second half of the day when I use this cream (it might be a sign of increased moisturisation, cause the skin tends to produce more oil when it gets dehydrated). Secondly, I love the fragrance which just brings enjoyment to the morning skincare routine.
Does it deliver on the wrinkles claims? My skin does look firmer and I have less visible wrinkles, but I also use vitamin A and other actives at night and only use this cream in the morning, so can't attribute it all only to using this moisturiser.
Would I repurchase it? Well, I've already done – got two backup jars when it was on offer recently.
Do you absolutely need this cream? Yes and no. If your budget allows, then yes, it might well be worth a try. Otherwise, I would spend money on a good vitamin A serum, for example, Medik8 Crystal Retinal (check my review here) or r-Retinoate (check my review here).
I've also got a small-sized jar of the new Kateceuticals Total Repair Cream (AF) to compare. I secretly wished it was the same as the new cream is cheaper. While it has the same packaging and scent, the texture is slightly different and feels more heavy/oily. It still worked well with my suncream and makeup, but I prefer Peptide K8. I might go for Total Repair Cream in winter or as a night cream later on. You also might like it more if your skin is on the drier side.
Shop this post (AF)
If you are in the UK or USA I suggest checking the official website (US (AF), UK (AF)) – they have a nice loyalty program and have F&F sales a few times throughout the year.