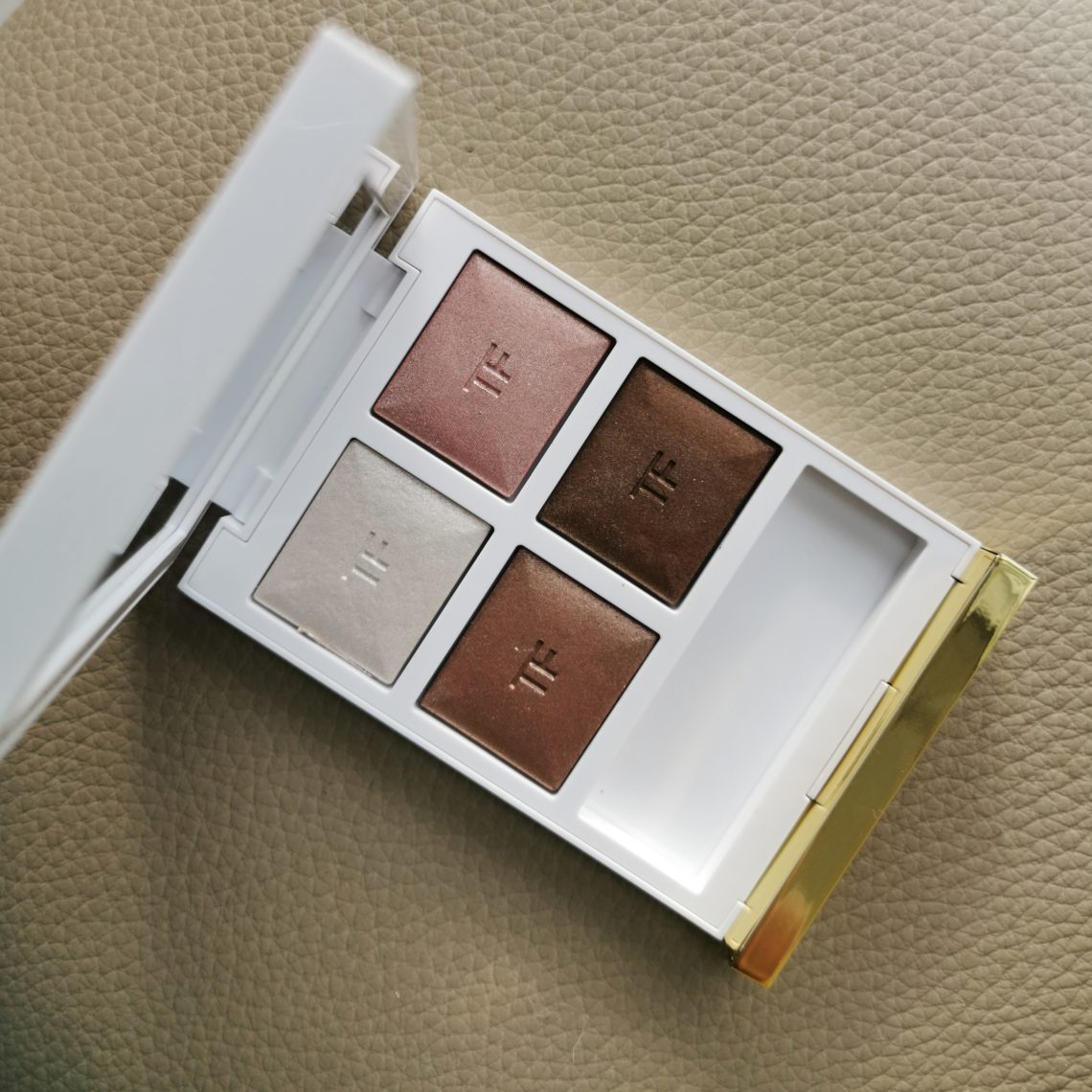 Tom Ford First Frost 04: Review and Swatches
Tom Ford introduced a new palette with a winter Soleil Neige collection: 04 First Frost. Keep on reading for my review and swatches.
Packaging
The quad comes in a white pouch and with a white and gold packaging usual for Tom Ford Soleil collections.
Texture
The formula of the Tom Ford First Frost quad is similar to baked shadows from the regular line (the ones that have TF embossing). It is very soft, seems even softer than the regular TF palettes.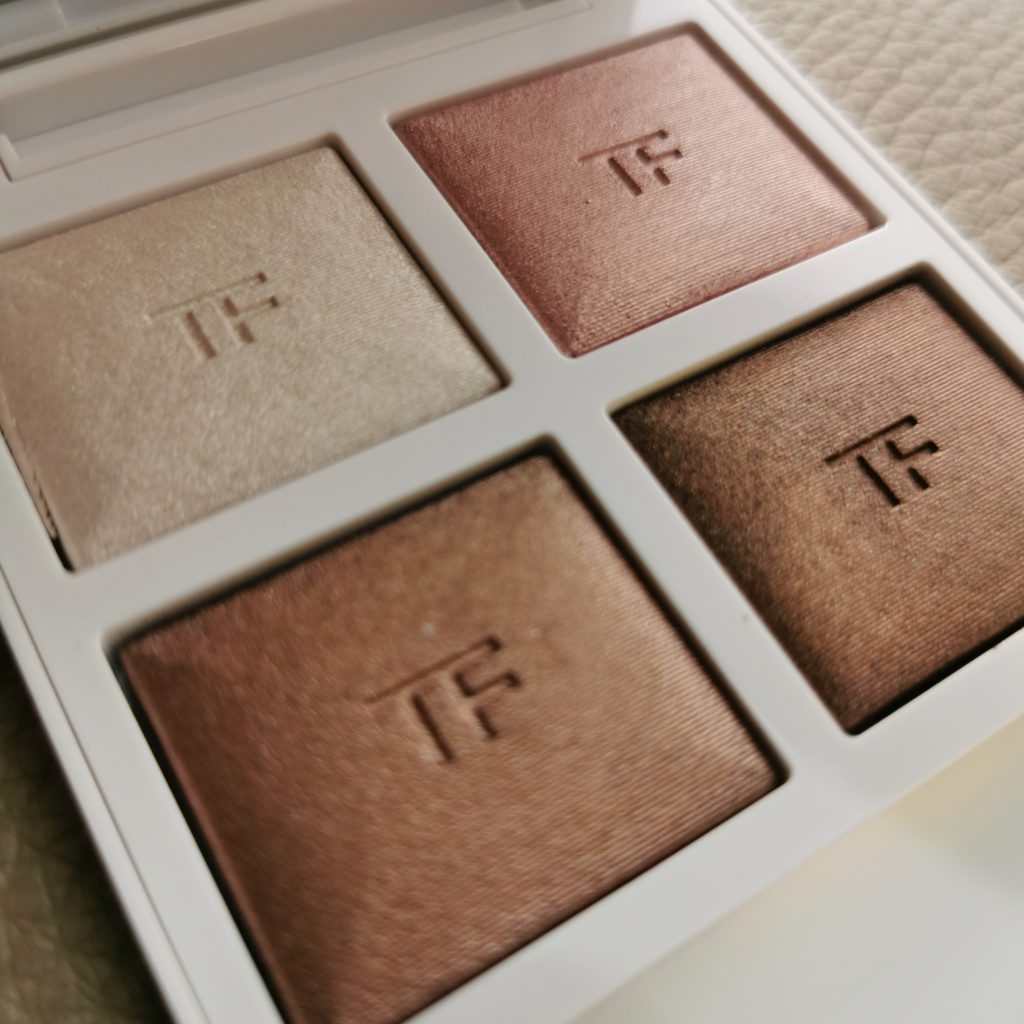 Colour scheme
You get four colours: a frosty white, pink with gold sparkle, light bronze and a darker bronzey-brown. However, the final look depends a lot of your skin undertone based on the various swatches I've seen online. For example, I don't see much of pink when using the second shade on myself, the gold shimmer overcomes forward. You can see the Tom Ford First Frost swatches in various lighting below.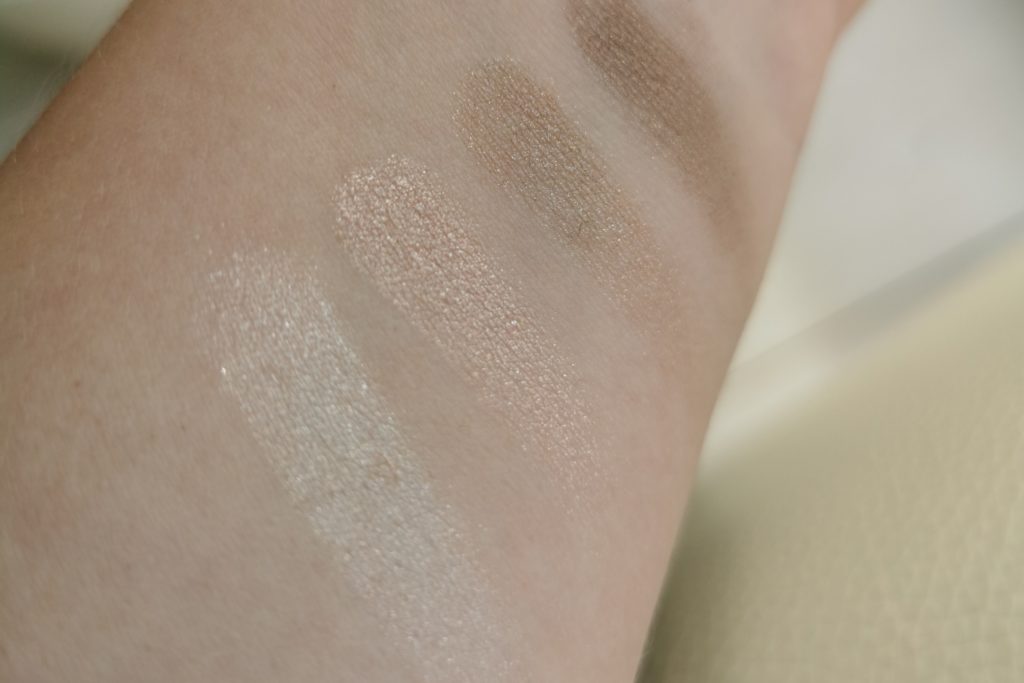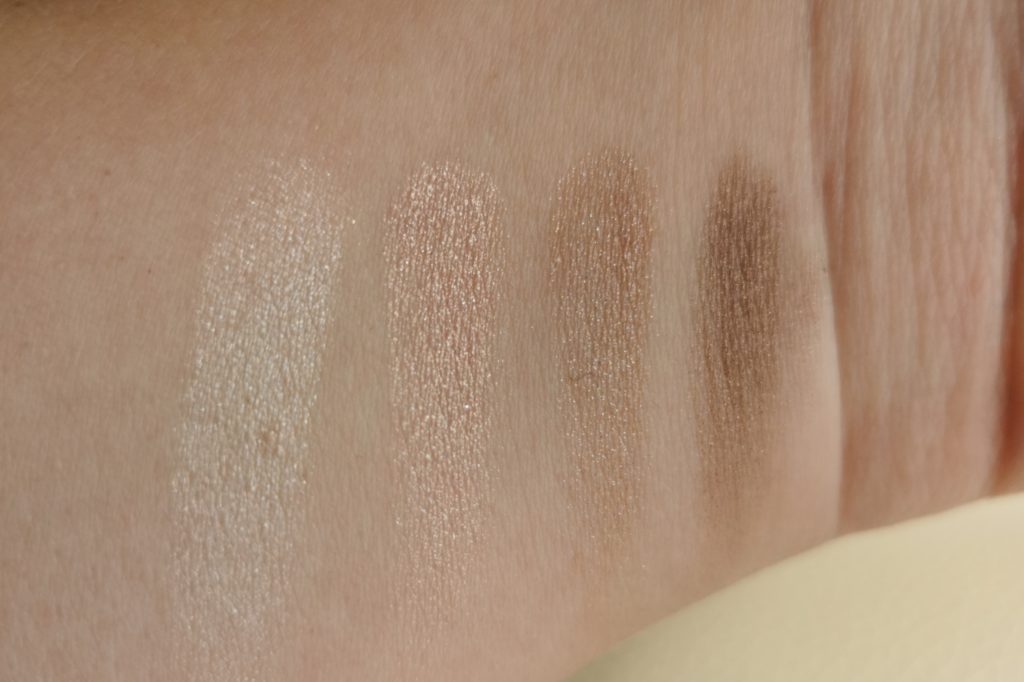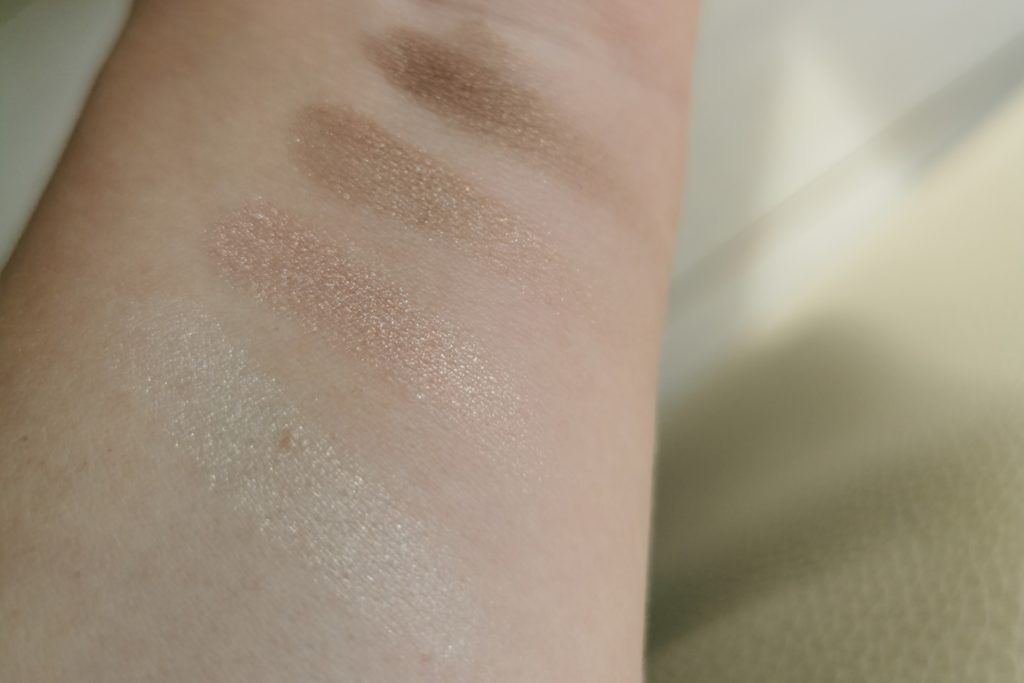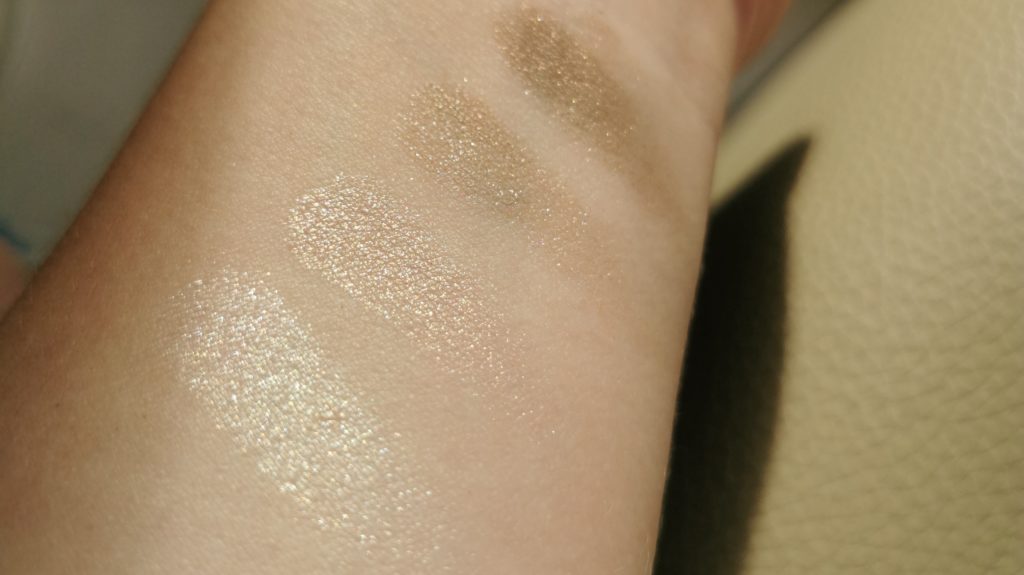 When swatching on hand First Frost looks similar to Nude Dip. However, the undertones of these two quads are different: you get a bronze-gold finish with First Frost and taupe-bronze with Nude Dip. You can see First Frost swatches compared to Nude Dip in different lighting below.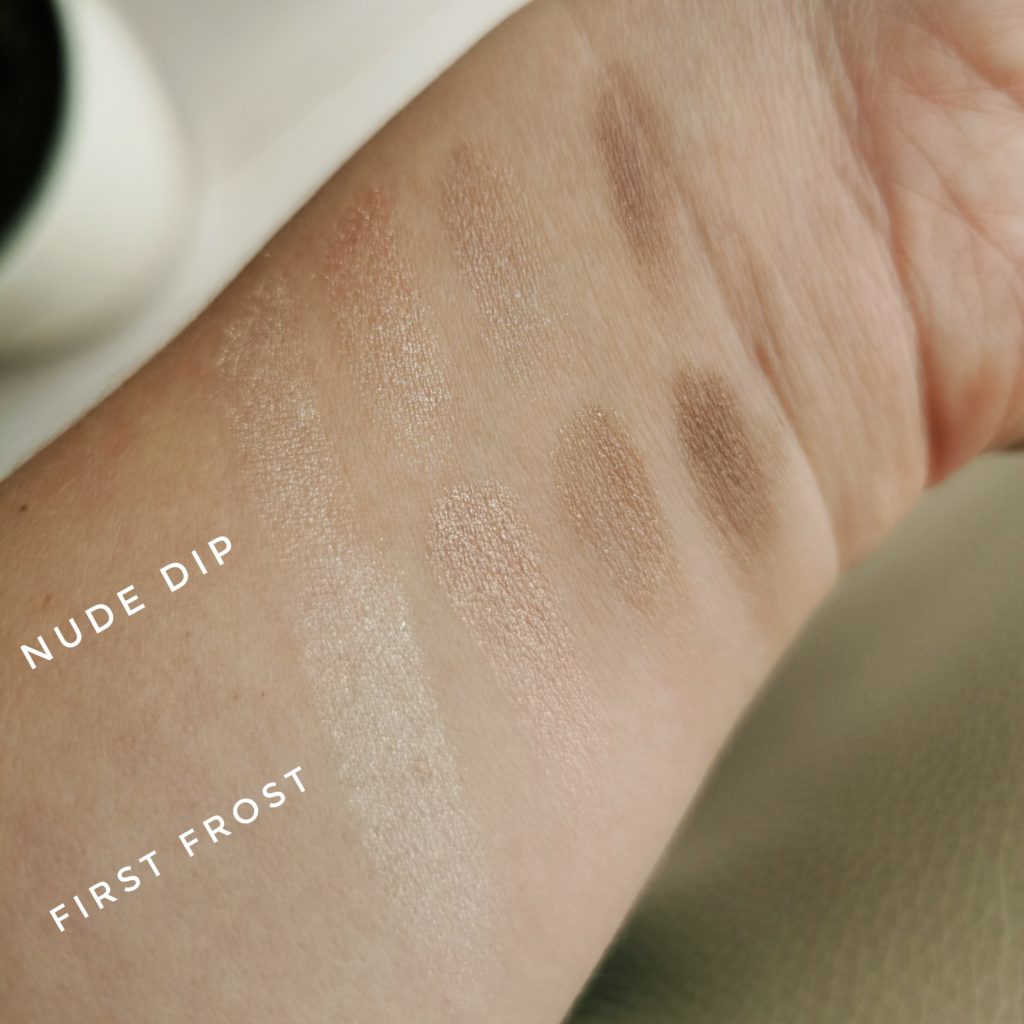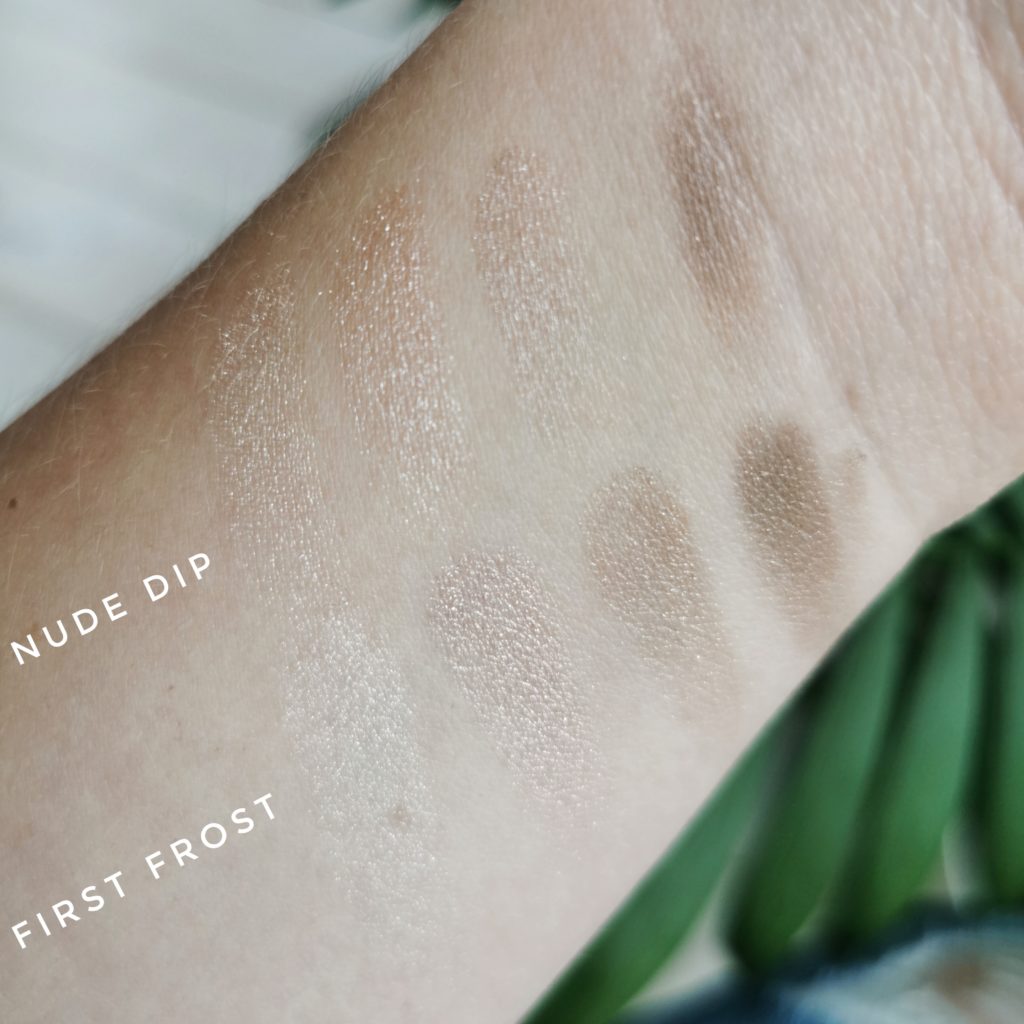 Finish
There are no mattes in this quad, all colours are shimmering which is what Tom Ford is known for. I find it more shimmery and light-reflective than Nude Dip. On the photo below you can see how the shimmer on the shades reminds of snow reflecting in the sun.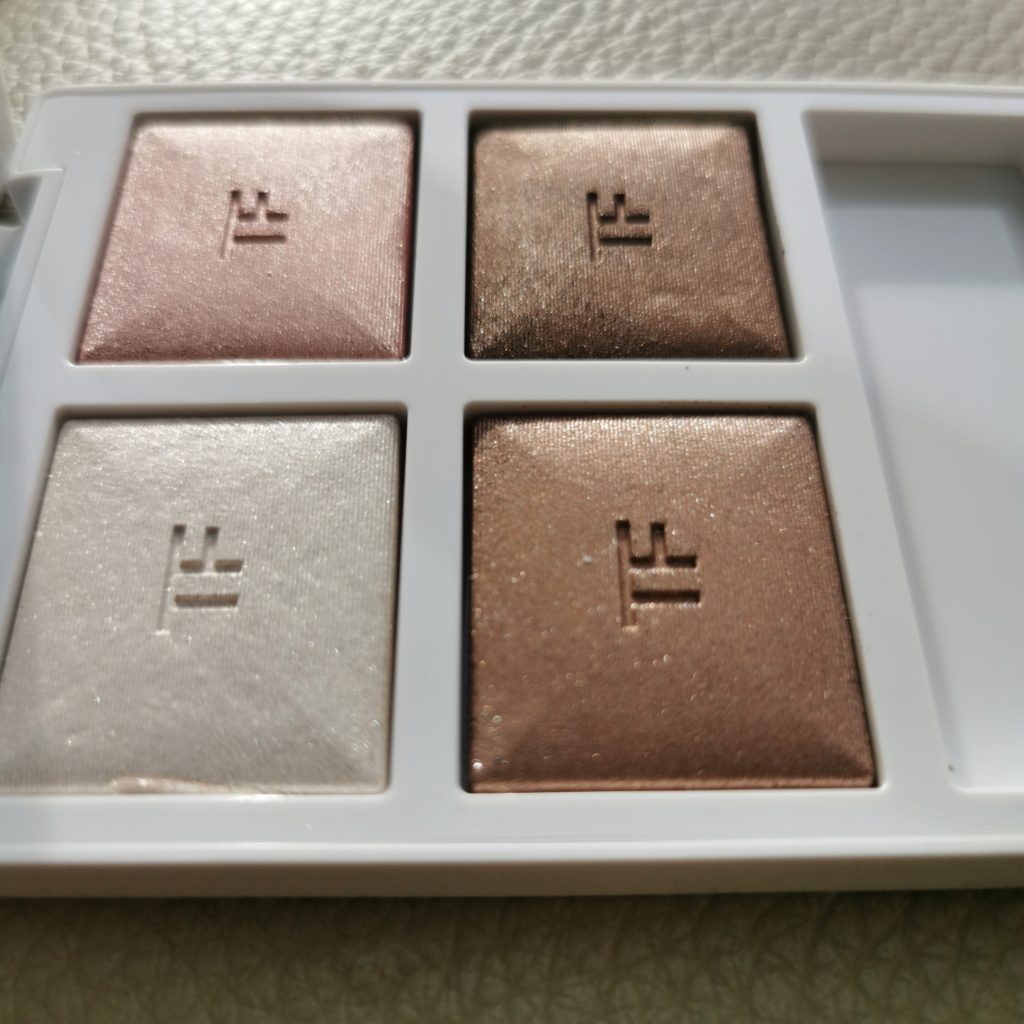 Overall impression
First Frost is beautiful for everyday makeup, but you can build up the intensity for an evening look. Also, the colour story would look beautiful in summer as well as in winter. However, what makes it so beautiful in real-life – bringing more light and sparkle to the eyes – is what makes it so difficult to capture on camera.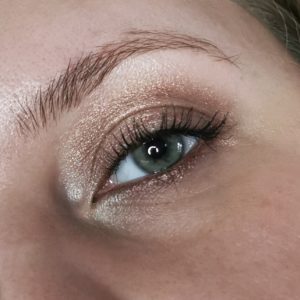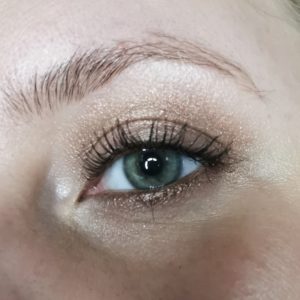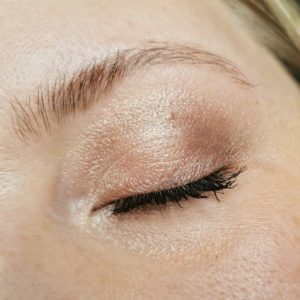 I can justify having both Nude Dip and First Frost in my collection as they have different undertones. However, if you have previous Soleil Neige releases you might think it over twice as the difference is more subtle.
Where to get?
Although it quickly selling out Tom Ford First Frost can be found at Tomford.com, Beautilish (US only) and other official Tom Ford retailers.