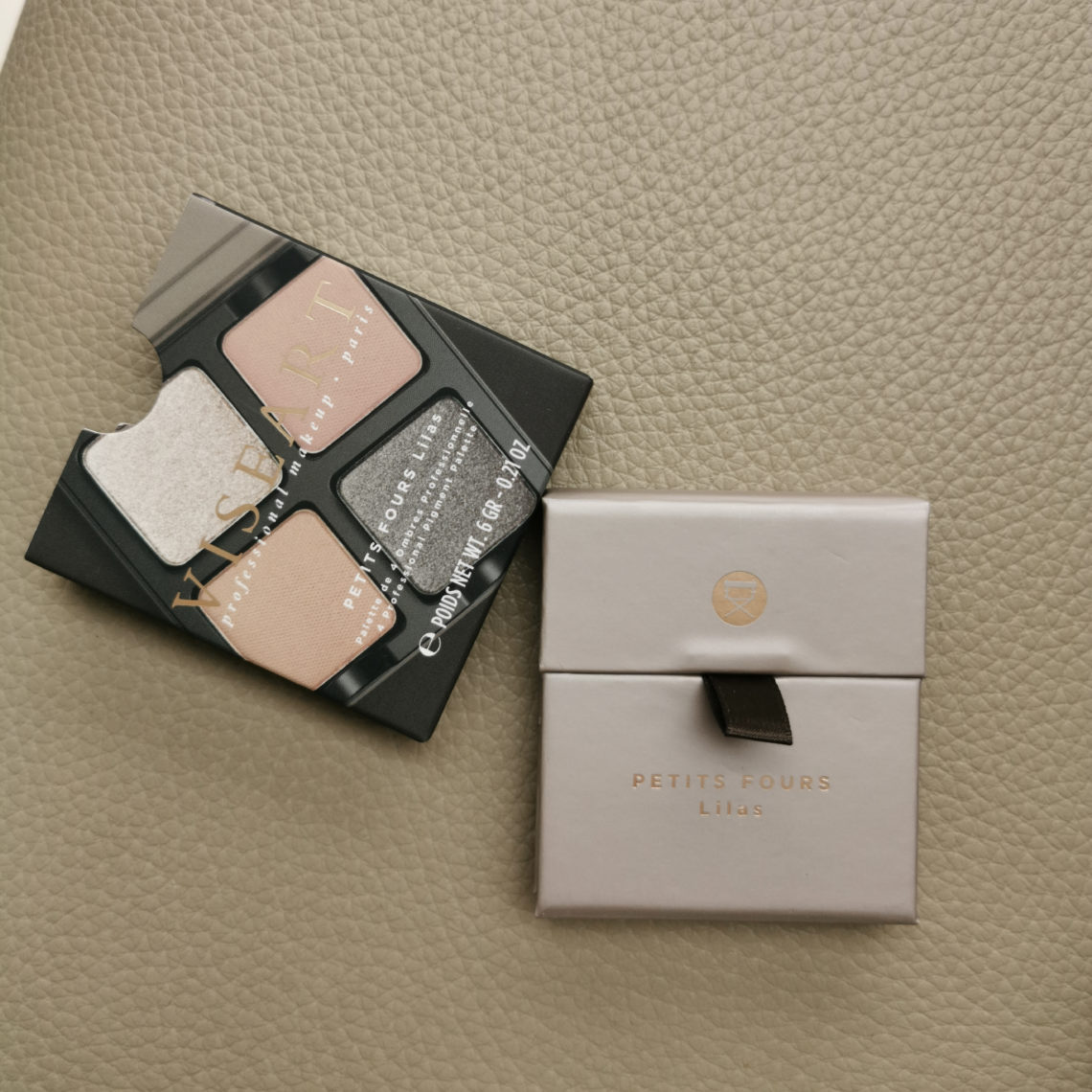 Viseart Lilas Petits Fours palette: review and swatches
Viseart has recently launched a new line of eyeshadows called Petits Fours, each palette consisting of four colours (from what I've read it's a permanent line). I've picked up Lilas, a cool-toned quad. Keep on reading for my review and swatches of the Viseart Lilas Petits Fours.
Disclaimer: this product was purchased by me and all opinions are my own. The site uses affiliate banners and affiliate links (marked AF) which add no extra cost to you if you choose to shop through them. Thank you for supporting the site if you choose to use AF links.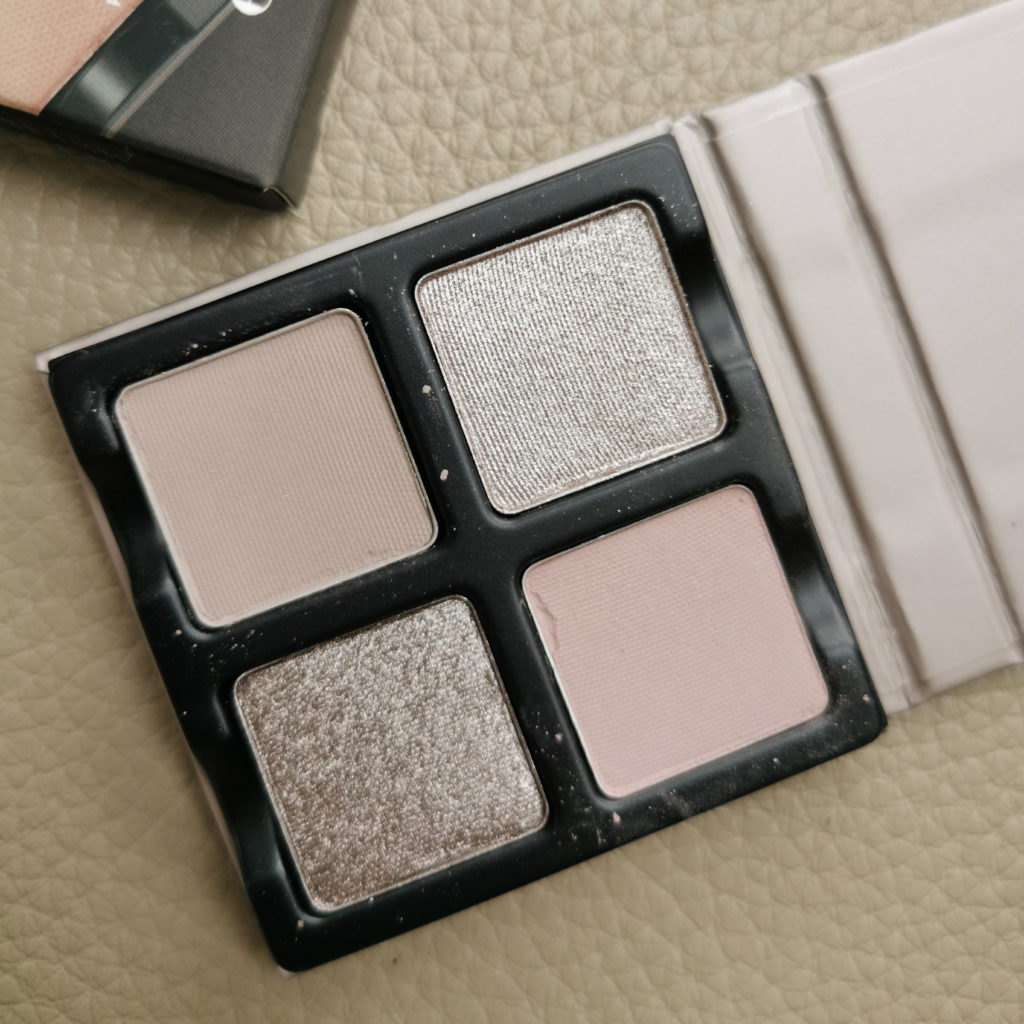 Packaging
Petits Fours comes in a cardboard packaging with a magnetic closure with no mirror in it. The shadows are protected by a plastic cap, however, they might still break a bit when dropped – that is what happened to my palette and you can see the damage caused in the photos. The packaging is very small and would be great for travelling.
Pans from Petits Fours line can be removed from the palettes and mixed.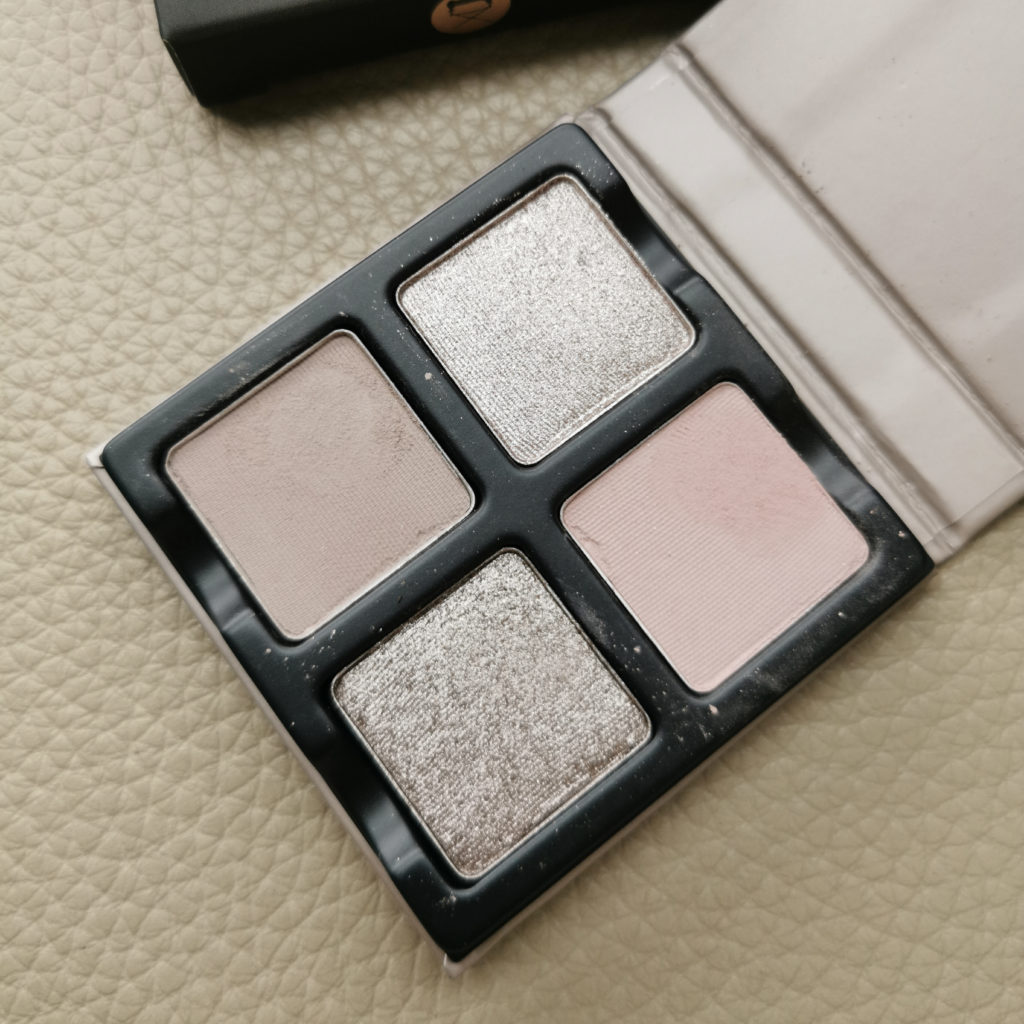 Colour scheme
Viseart site describes the colours as following:
Shades from top to bottom:

Fondant – Iced silver rose with a shimmer finish
Lilas – Light muted mauve with a matte finish
Tiramisu – Light cool taupe with a matte
Argentée – Silver with a shimmer finish
While some might say that the colour scheme looks pretty boring, I like it a lot. It's the type of colours you can use for a daytime look and amp up with shimmers in the evening. I would say it's a very office-appropriate palette.
Applied on the lid Fondant is a bit lighter, cooler and seems more shimmery than Argentée, but they are quite interchangeable. Lilas doesn't have any dark shades which is something that I miss when doing a look with only Tiramisu and Fondant. See my swatches of Viseart Lilas (AF) below.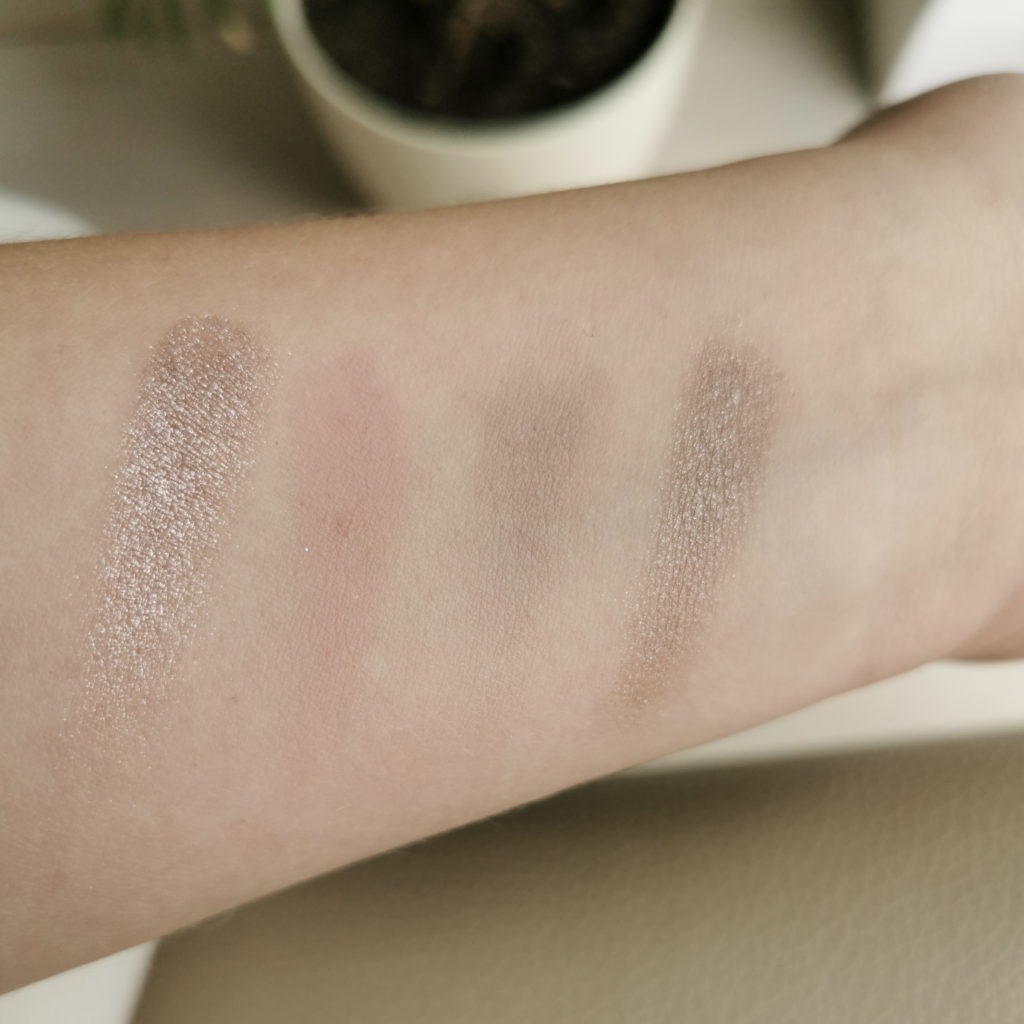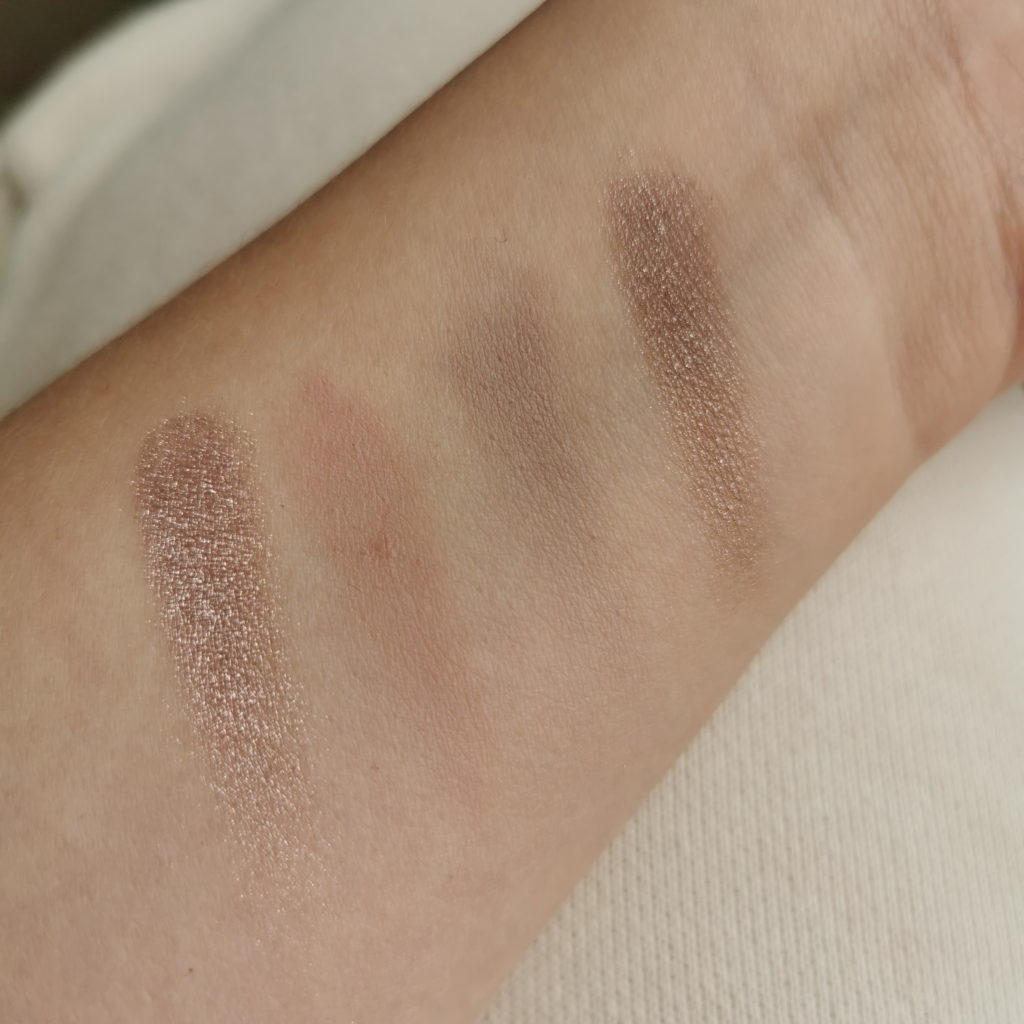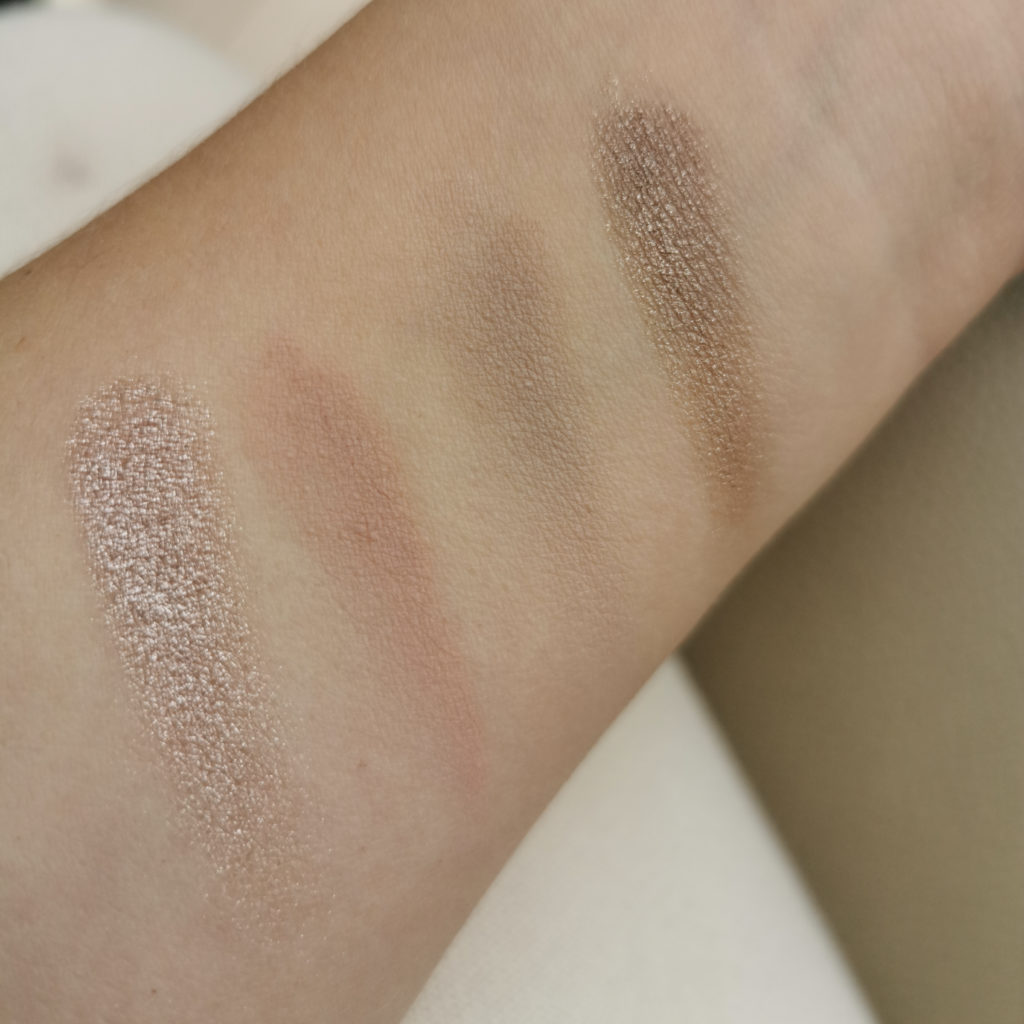 Finish and Texture
There are two mattes and two taupe shimmers. As usual with Viseart the mattes are great and blend easily. The shimmers are quite subtle if applied with a brush and could be intensified when applied by finger. The texture is very smooth and blends nicely into the skin. The colour payoff is good and the shadows appear on the lid as you see them in the pan.
I've experienced some fallout from shimmers when using a brush but once applied, they stay well on the lid.
The shimmer particles are very delicate and they reflect the light beautifully, getting a bit of a halo blurring effect when you photograph these shadows.
See an eye look I've created with Viseart Lilas (AF) below.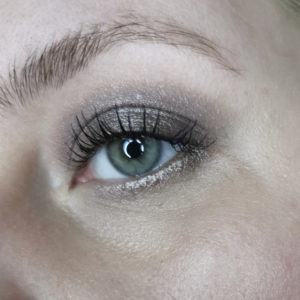 Performance
Viseart mattes last all day on me without fading. The shimmers lasted till the evening only fading slightly. Please note that I always wear a Nars primer (AF) (read my review here) under eyeshadow.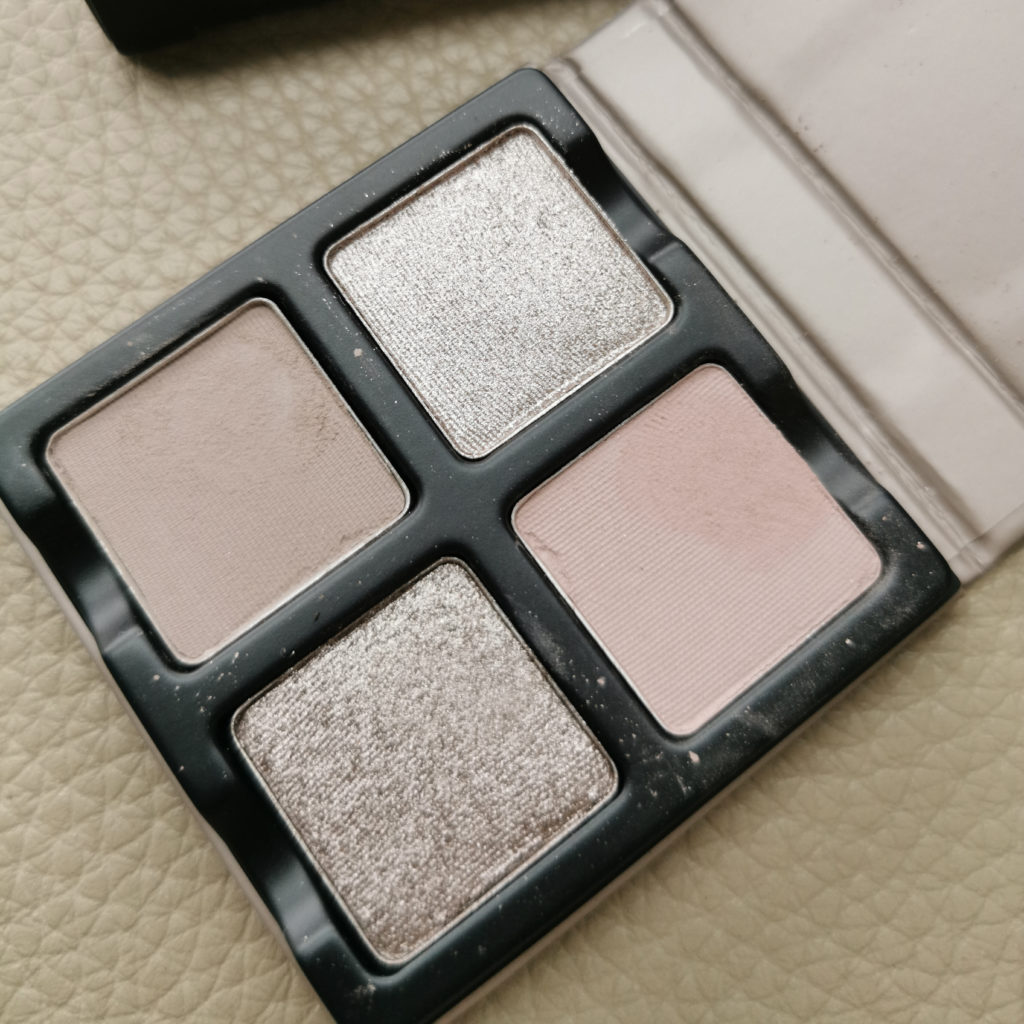 Overall impression
Viseart Lilas (AF) is a good wearable basic palette. I would especially recommend it if you like taupe eyeshadows. The palette seems to be great for travelling, actually, this is the type of palette I would take on a business trip with me. The only downside is that you need to carry a darker shade or an eye pencil to complement some of the looks you can create with it. While it might not look as exciting as some brighter colours, it's the type of shades you would use a lot. That being said, the colours are nice, but not unique and I'm certain can be easily duped.
Shop the post (AF)