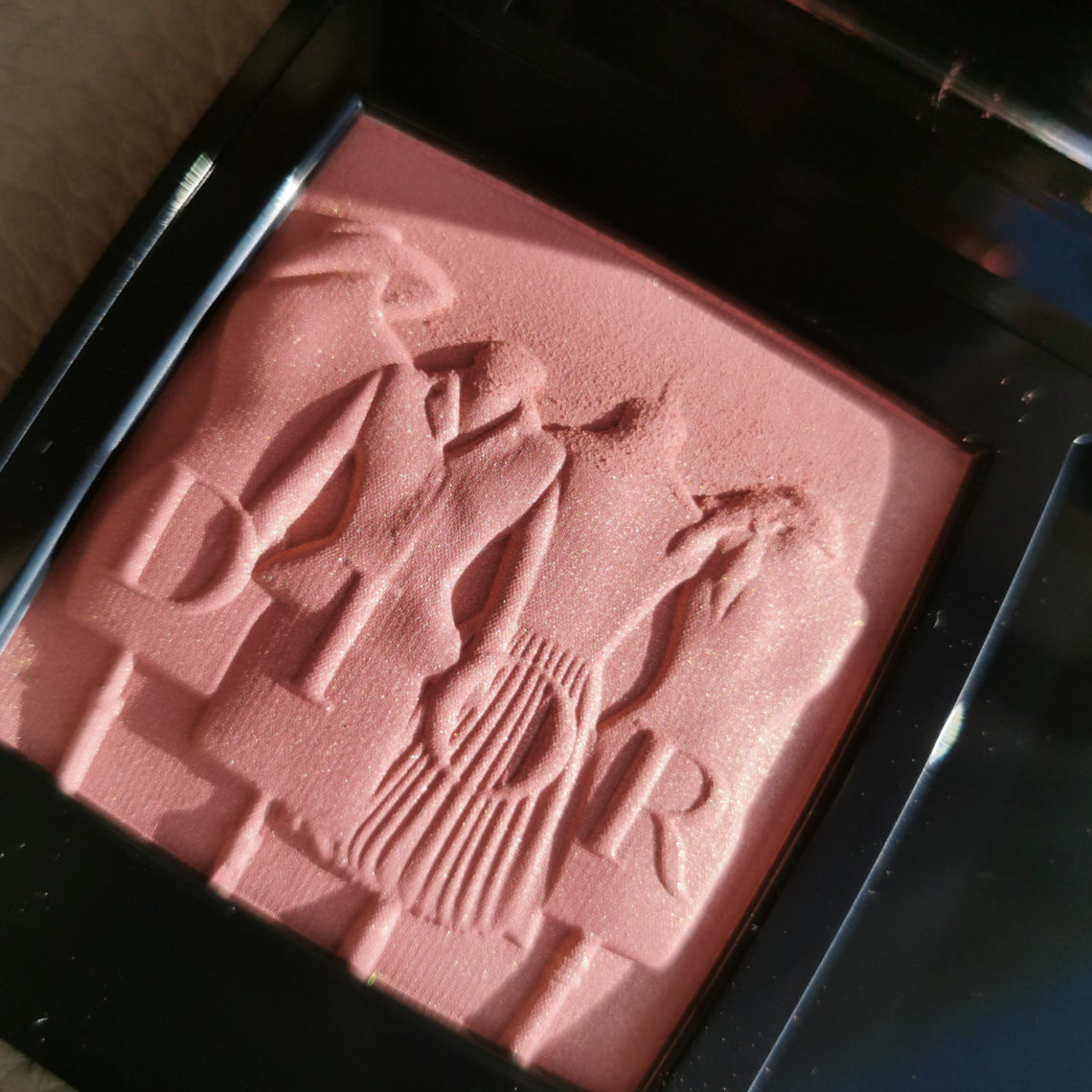 Dior blush 219 Rose Montaigne: review and swatches
Dior nailed make-up releases recently with lots of beautiful items to choose from. Today's post is about Dior blush 219 Rose Montaigne. Although it's a permanent shade, it got a limited edition release as part of the New Look '47 Collection at the end of 2020.
Disclaimer: this product was purchased by me and all opinions are my own. The site uses affiliate banners and affiliate links (marked AF). By purchasing through these links you help with the costs of running the site.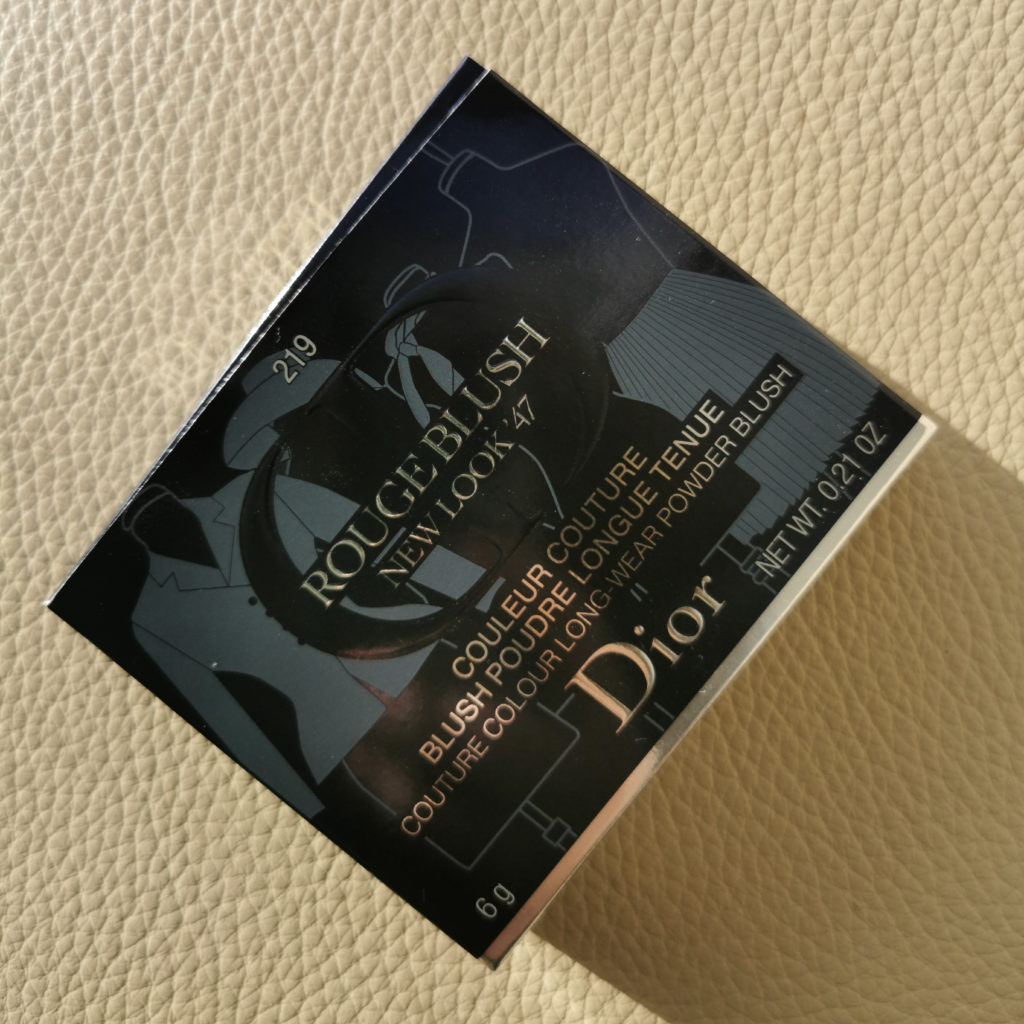 The embossing is dedicated to Dior's iconic New Look designs, that came out in 1947. It's one of the reasons it took me so long to write a review: each time I've taken the blush out of the packaging, I just couldn't bring myself to use it not to destroy how it looks.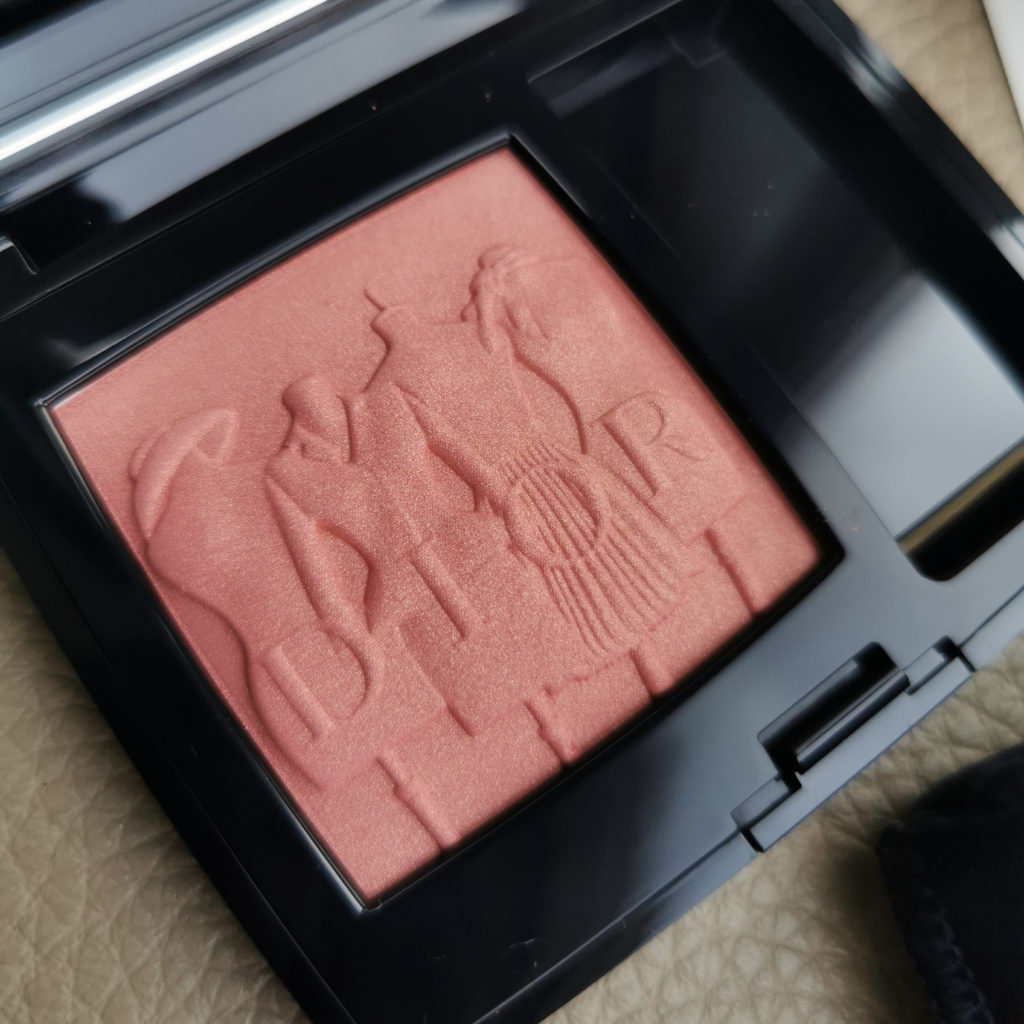 As you can see from the pictures Dior blush 219 Rose Montaigne (AF) is a light coral pink colour with golden shimmer. The blush brings a healthy glow to the cheeks and you can even skip the highlighter when using it. The shade reminds me of Benefit's Coralista. As with other Dior blushes, Rose Montaigne has a very light and pleasant rose scent which you can smell when opening the pan or applying the blush. It is gone once it's on the cheeks though.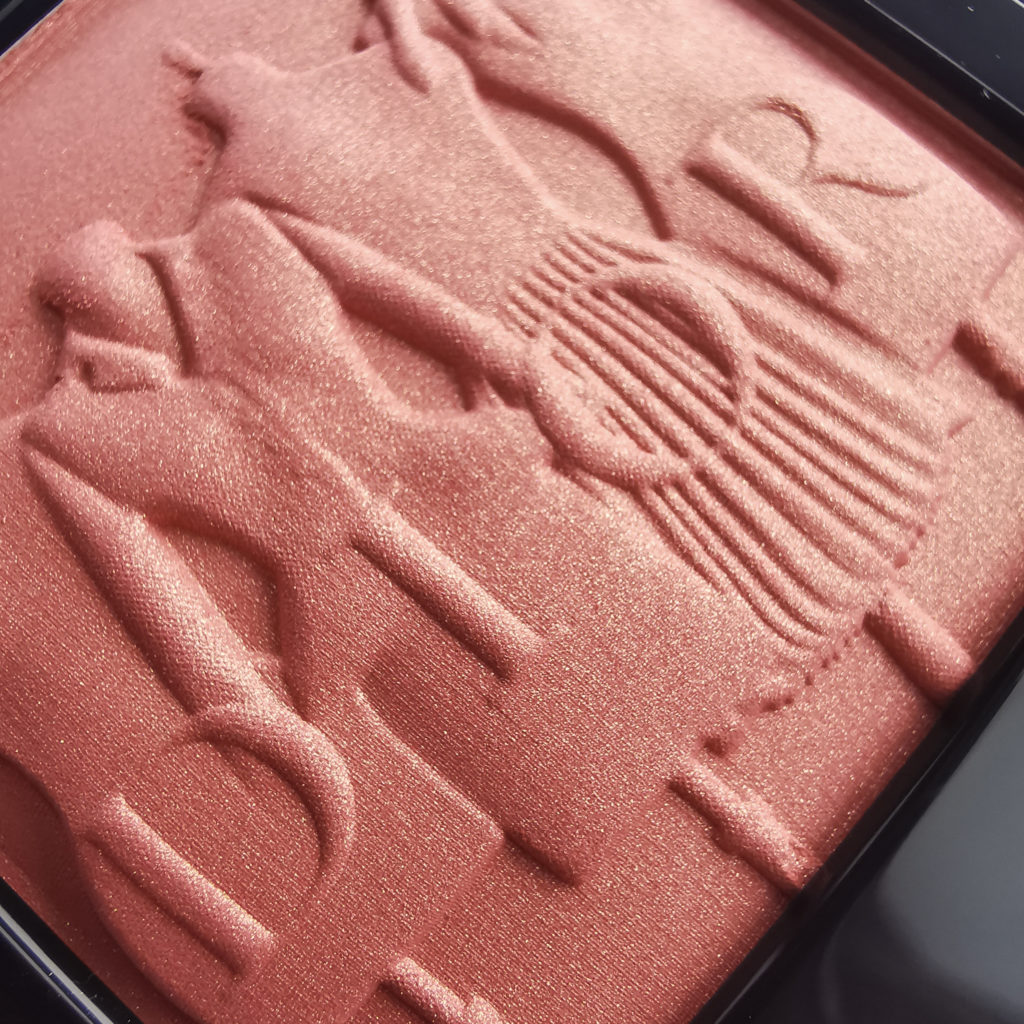 From the swatches below you can see how subtle the colour is when swatched on the hand, although you can build the intensity up. However, the colour is more bright when applied to the cheeks. I use the soft grey squirrel brush and it gives me more than enough intensity. The other benefit of using the soft brush is that the embossing will stay longer.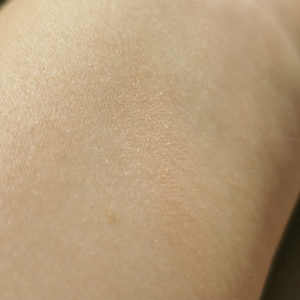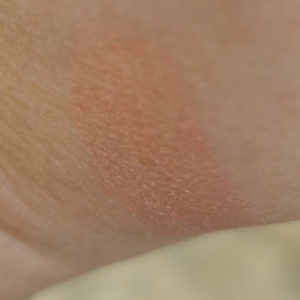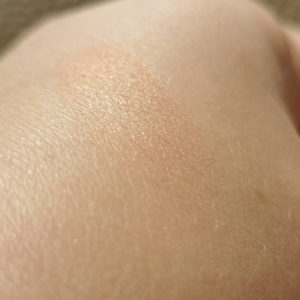 Staying power
As with all Dior blushes I've tried, Rose Montaigne (AF) stays well on the cheeks throughout the day and I barely need to touch up in the evening.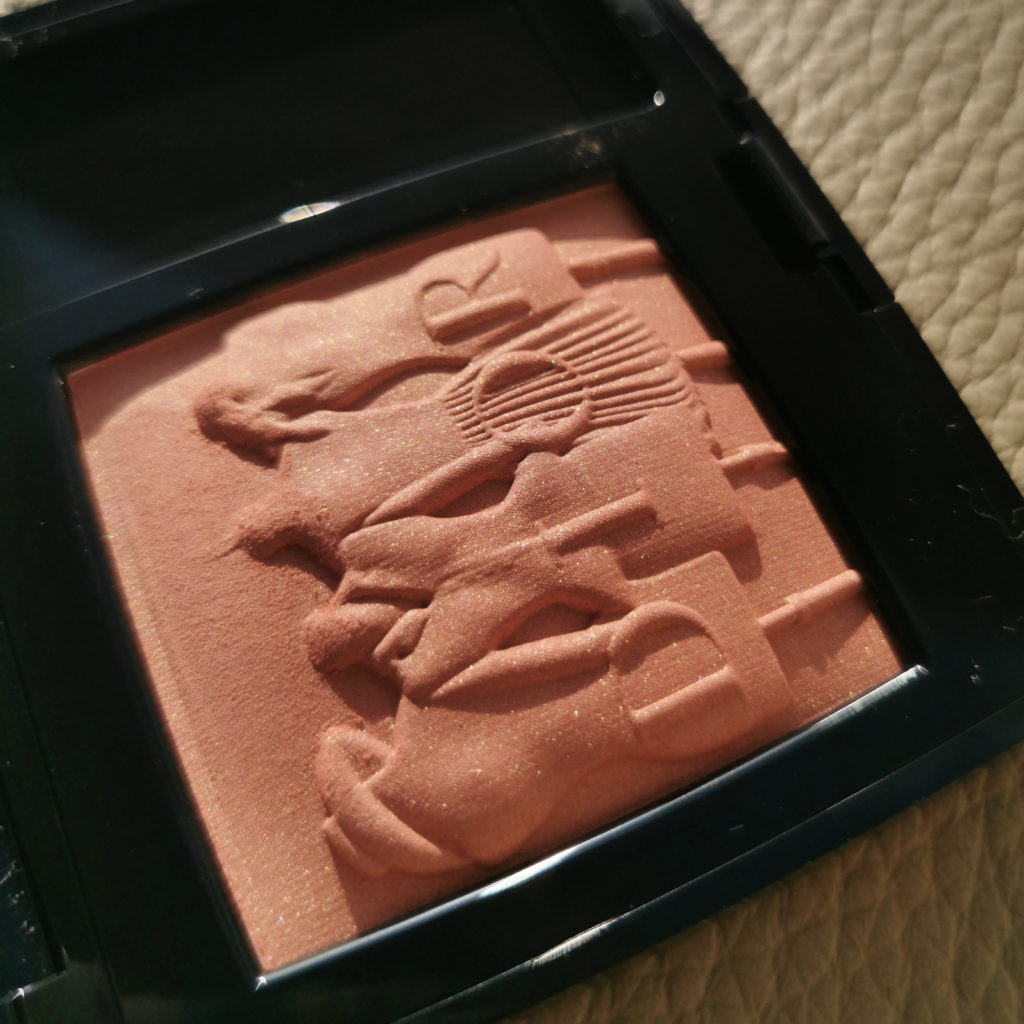 Overall impression
Overall, Dior blush 219 Rose Montaigne (AF) is a beautiful coral shade with a nice embossing for an added bonus. The shade is available in the permanent line as well and it is a perfect summer shade.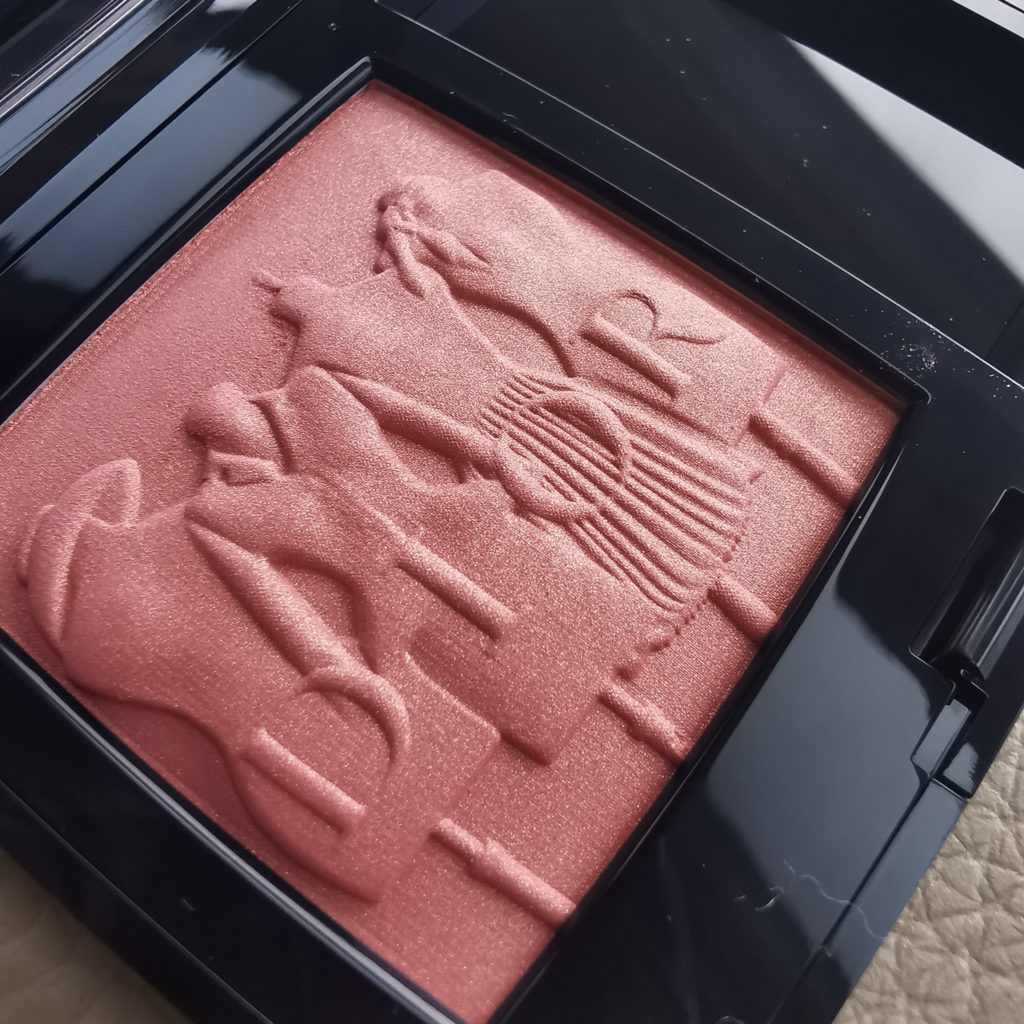 Where to get?
You can get the limited edition from
Dior.com (AF)(availability might vary depending on the country),
and regular edition from
If you like blushes with pretty embossing, check out my review of another Dior shade – 353 Rose Frisson.