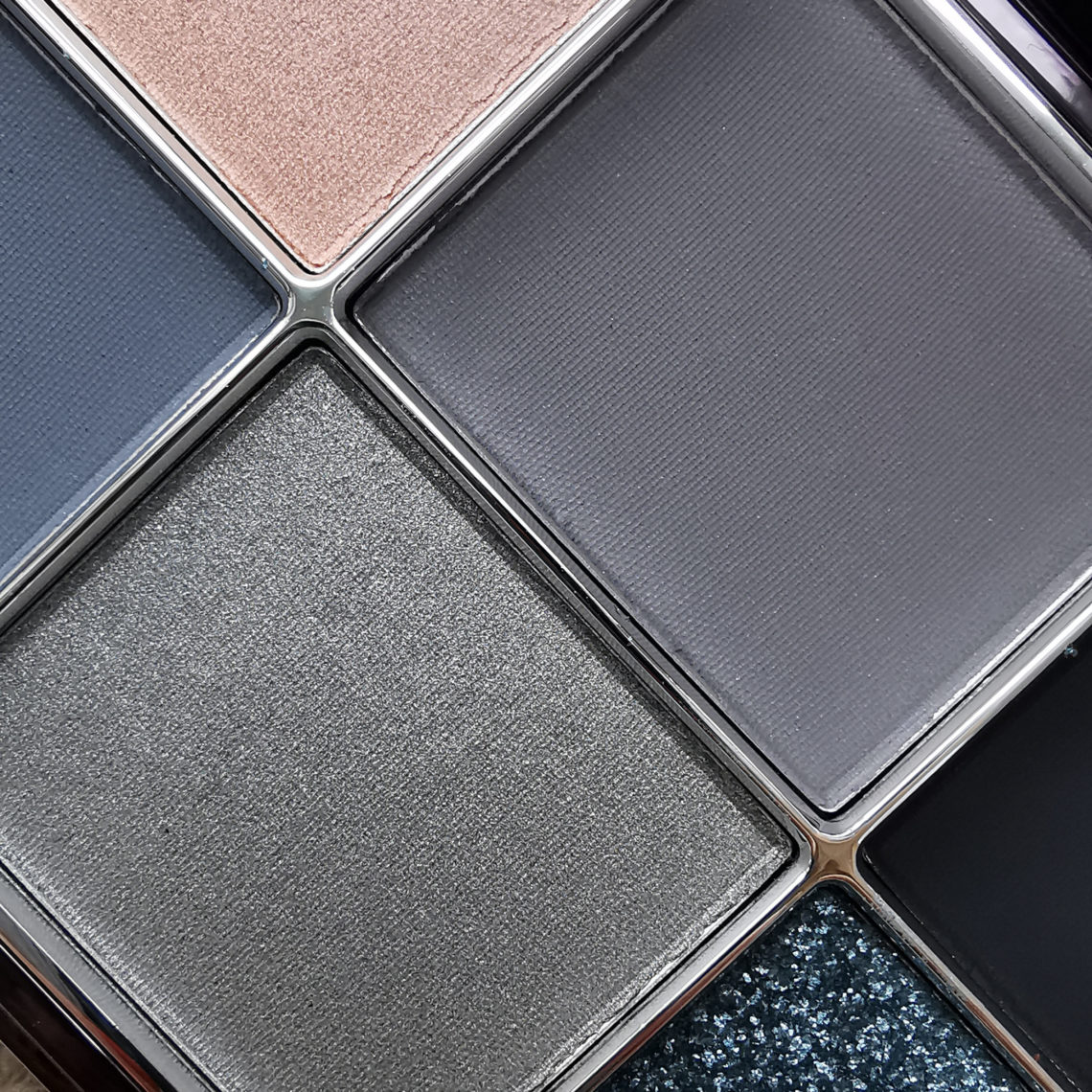 Wayne Goss Pearl Moonstone palette: review and swatches
Make-up artist Wayne Goss has recently released a second eyeshadow palette Pearl Moonstone. I love cool and neutral eyeshadows so got very excited about this release. Keep on reading for my review and swatches.
Disclaimer: this product was purchased by me and all opinions are my own. The site uses affiliate banners and affiliate links (marked AF). By purchasing through these links you help with the costs of running the site.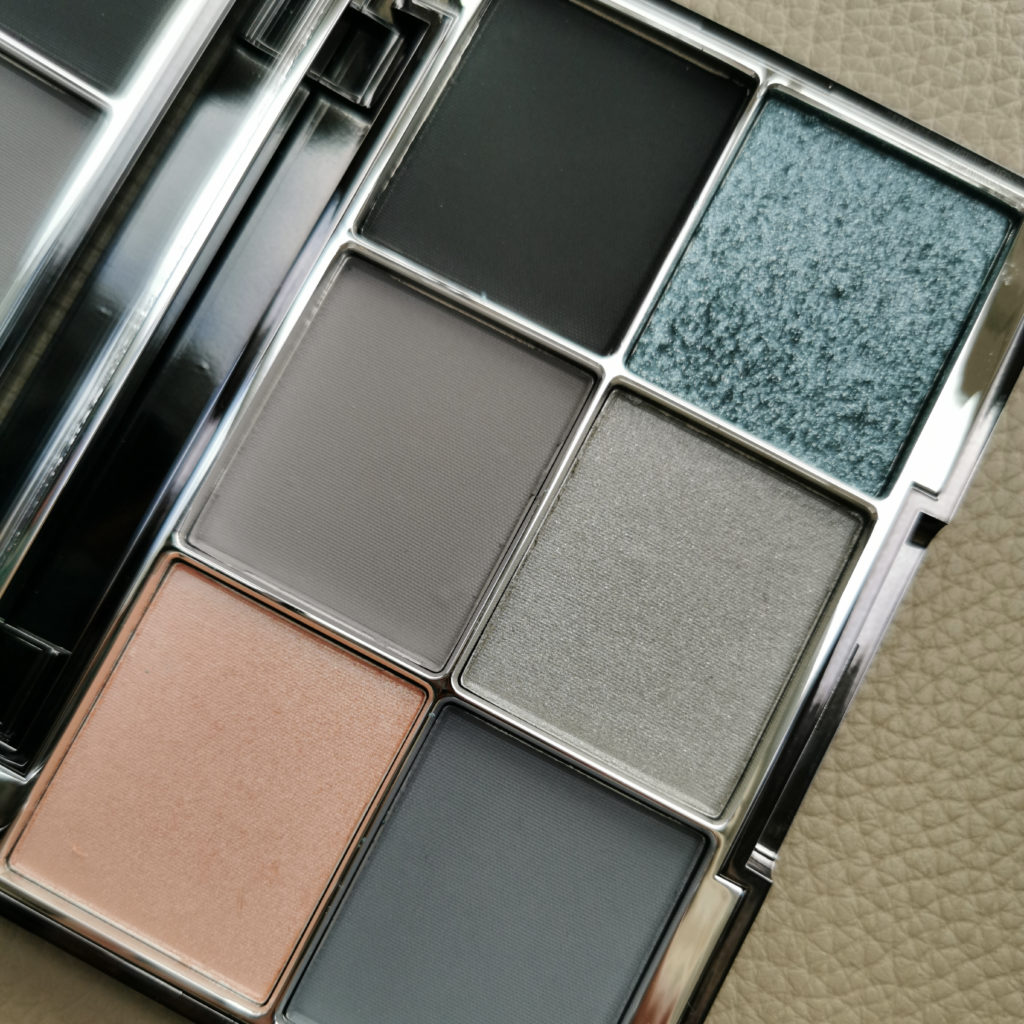 Packaging
The palette comes in beautiful and sturdy packaging that feels premium. It has a large mirror, which is quite handy for doing makeup and travelling. Each pan is unusually big and you have 16.2 g of shadow overall, therefore more amount per shade than you have in most palettes.
However, I find the packaging a bit difficult to open. The glossy finish means you will have fingerprints all over it.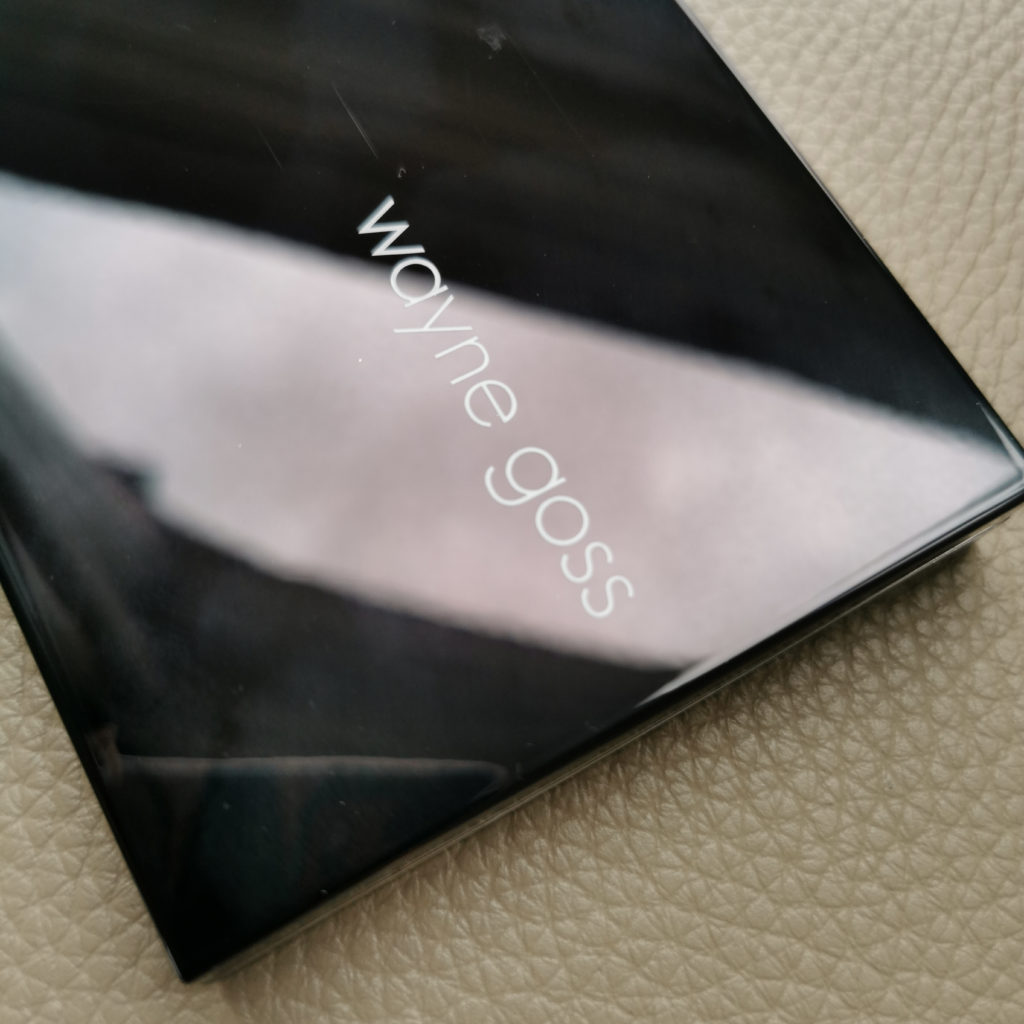 Texture
Overall I'm very impressed by the texture of those shadows: the pigments are ultra-finely milled and create a beautiful veil of colour on the lid. At the same time, the shadows are pigmented and easy to blend. You can keep on adding more pigment as you go along and that what makes this palette very user-friendly. In one of his Youtube videos, Wayne mentioned how important for him was to create a palette that people of different ages could use and that it would look good on any type of lid. In the swatches below you can see how well pigmented the thin layer is and how it melts into the skin.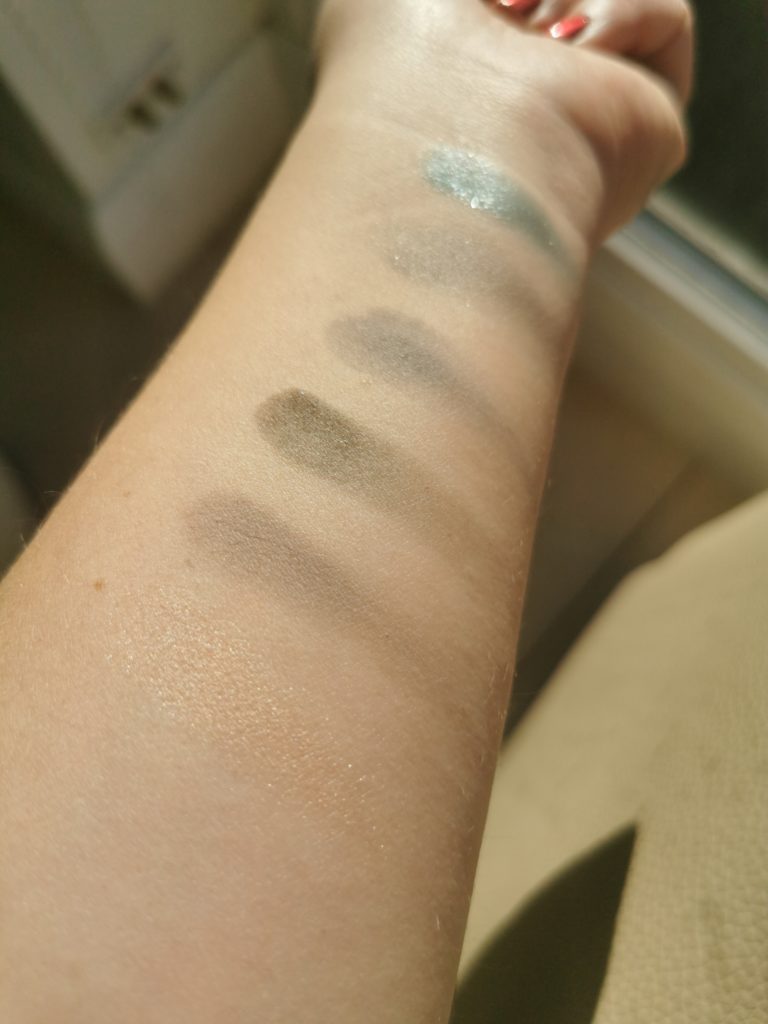 Colour scheme
This is how the colours are described at Beautylish.com (AF)
Shade 01 (top left): Cool light peach with a satin finish
Shade 02 (top middle): Neutral grey with a matte finish
Shade 03 (top right): Rich black with a matte finish
Shade 04 (bottom left): Steel grey with a matte finish
Shade 05 (bottom middle): Cool silver with a satin finish
Shade 06 (bottom right): Sparkling teal with a shimmer finish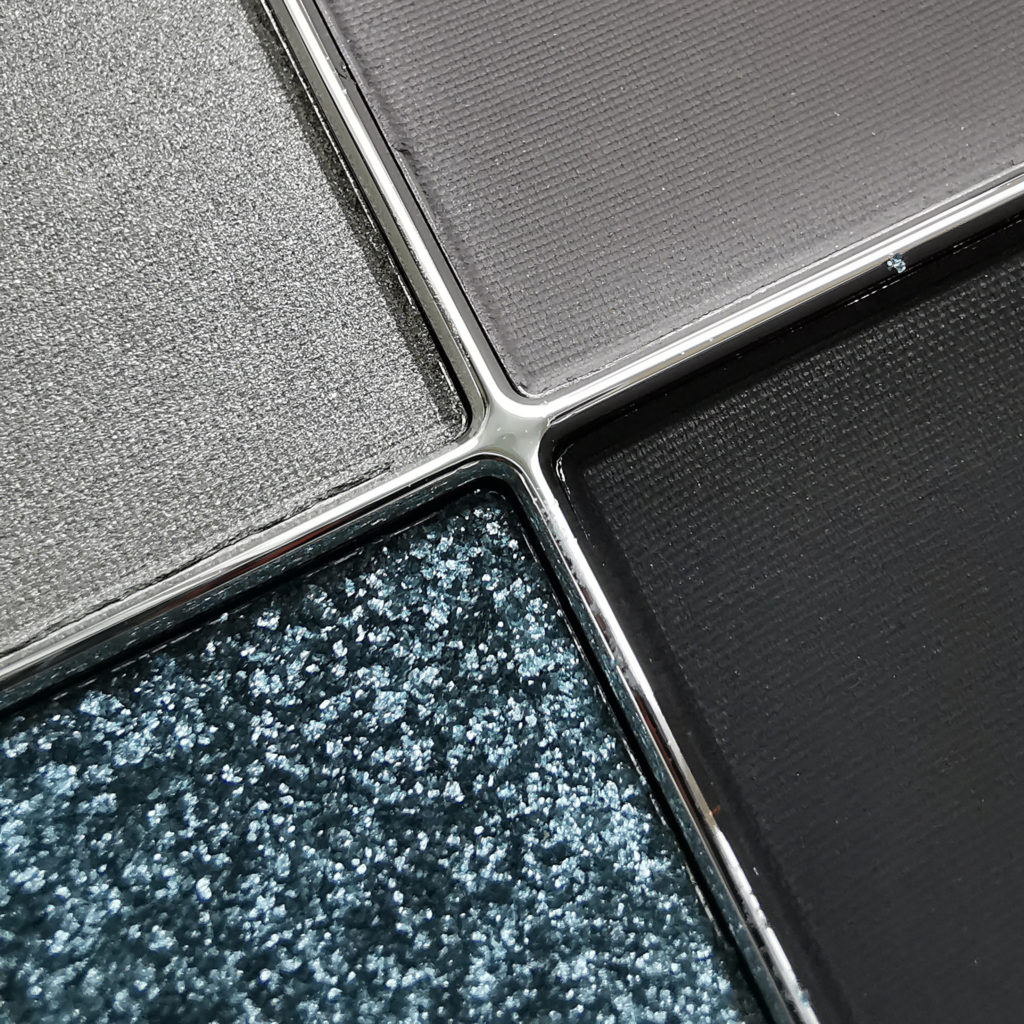 This palette is cool-toned and reminds me a lot of early 90s grey smokey eye looks (which are my personal favourite). As a result, you can create a variety of looks from natural to daytime smokey eye or evening makeup. I also find that this colour story is perfect for autumn and winter.
You can see Wayne Goss Pearl Moonstone (AF) swatches in different lighting below.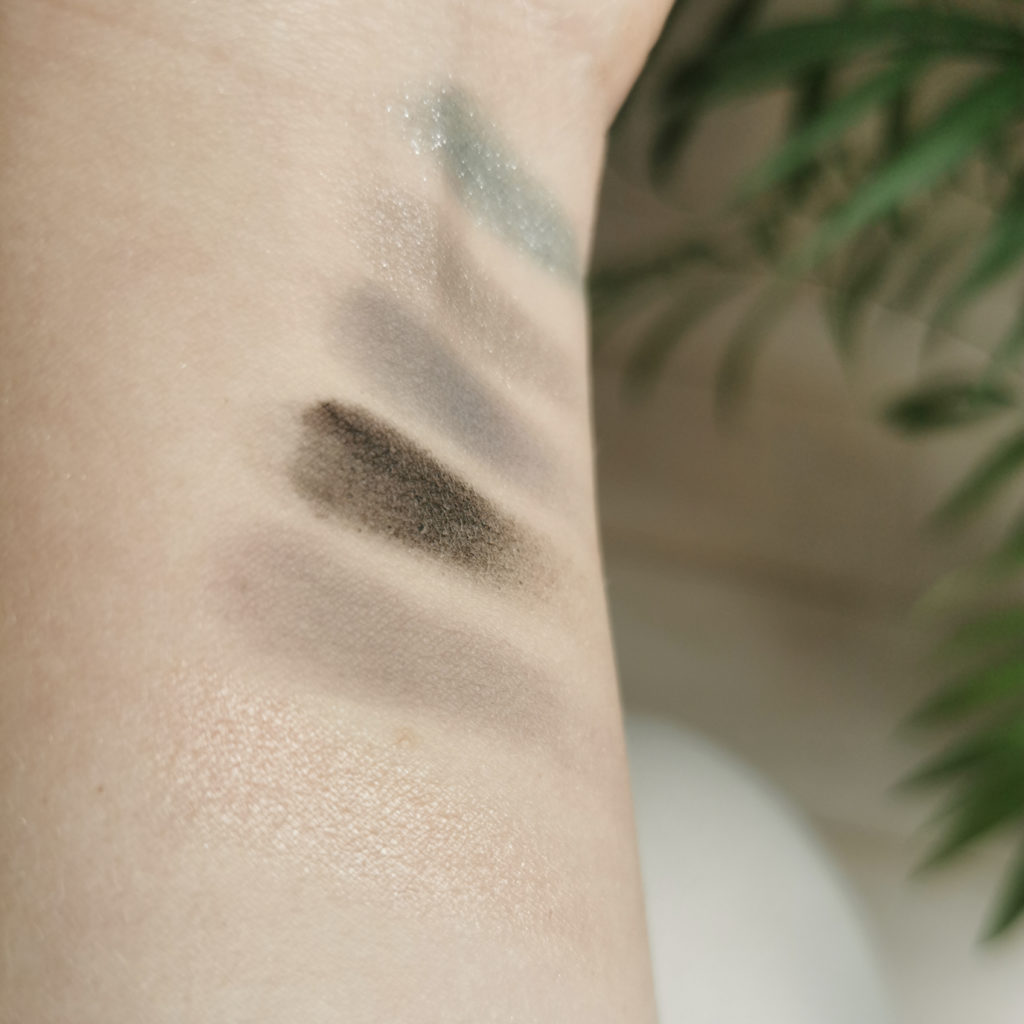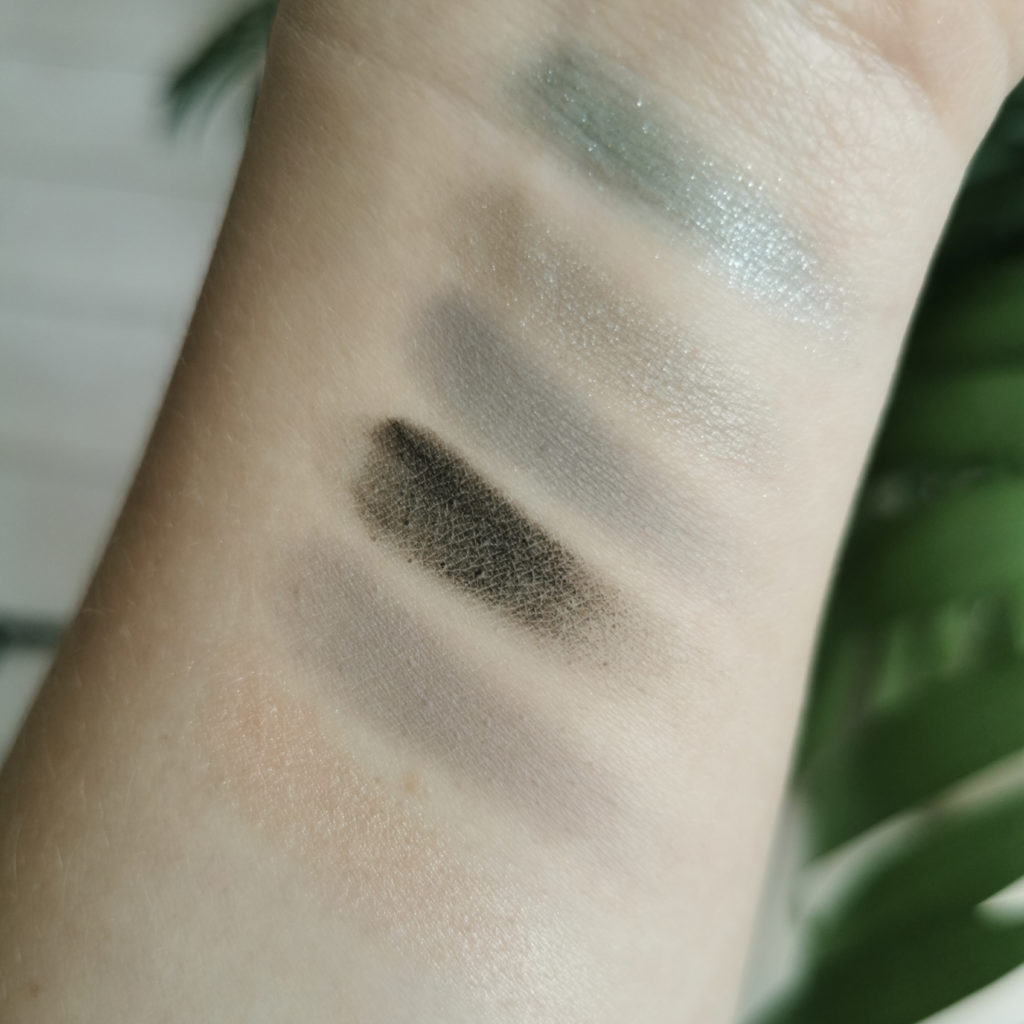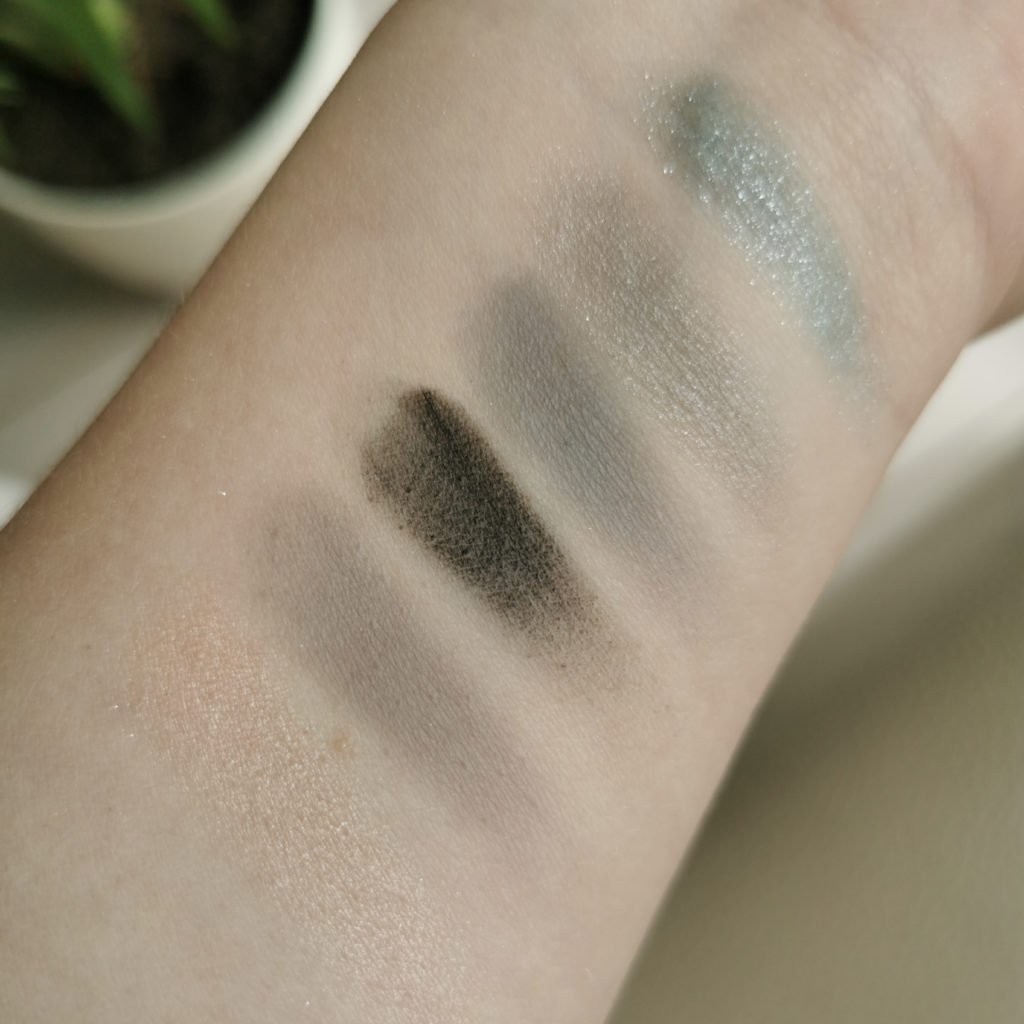 Finish
Overall you have three matte shades, two satins and one shimmer, which provides a good balance for different looks. The shimmer shade, for instance, impressed me a lot as there was no fallout during application and wear. The black shade has no fallout as well, however, I've used it slightly, only for lining the eyes.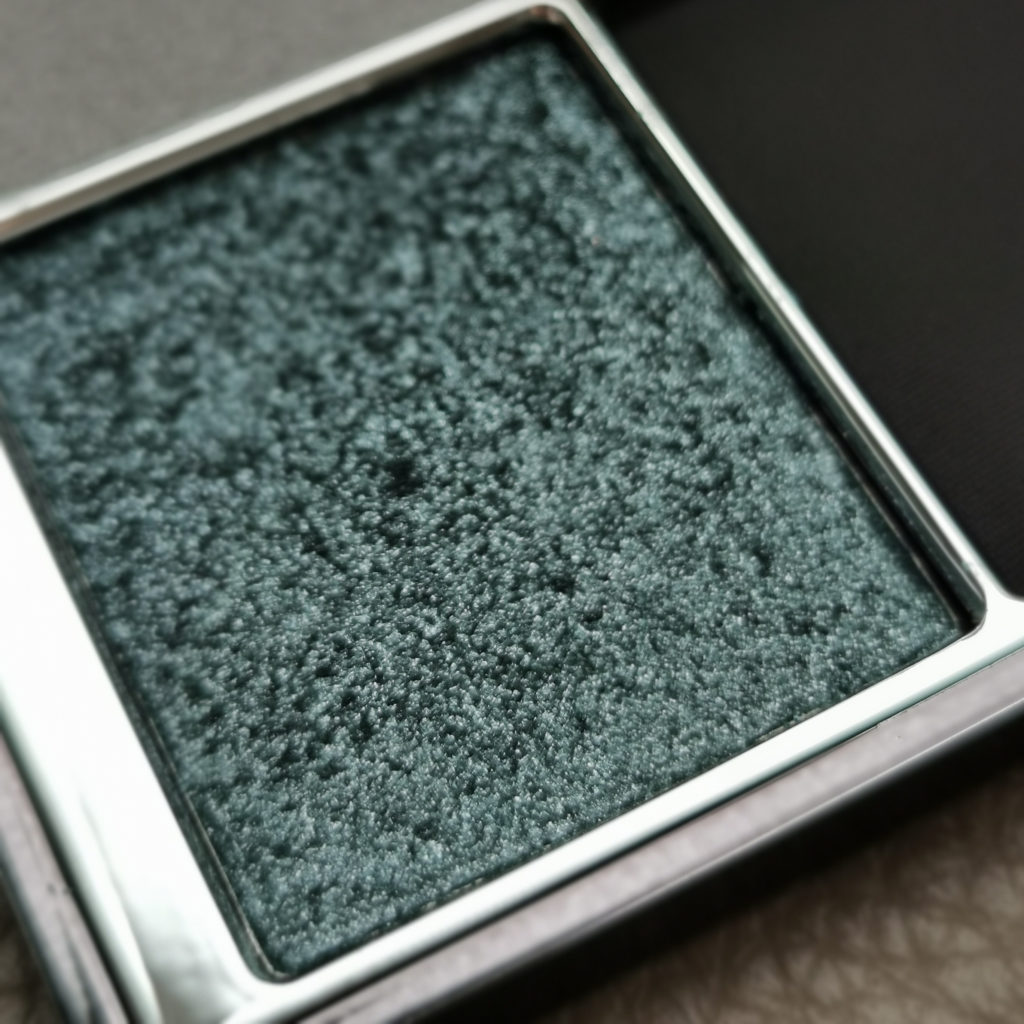 While all matte shades stay throughout the day, however, the shade 5 (silver satin) fades a bit in the evening but with no creasing. By that time I would apply the teal shimmer shade on top to create more of an evening look and it worked fine. You can see a couple of looks below.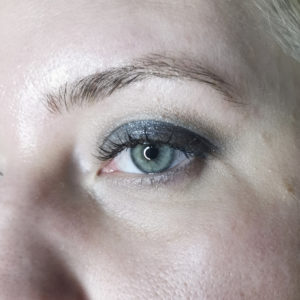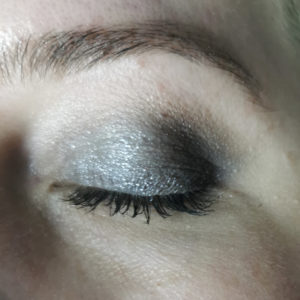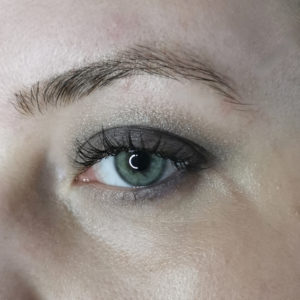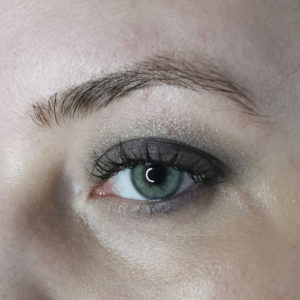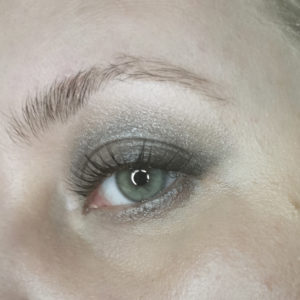 Overall impression
In short, if you like cool-toned eyeshadows, you would enjoy Wayne Goss Pearl Moonstone (AF) a lot. Certainly the colour story deviates from most of the recent releases and the quality of these shadows is superb.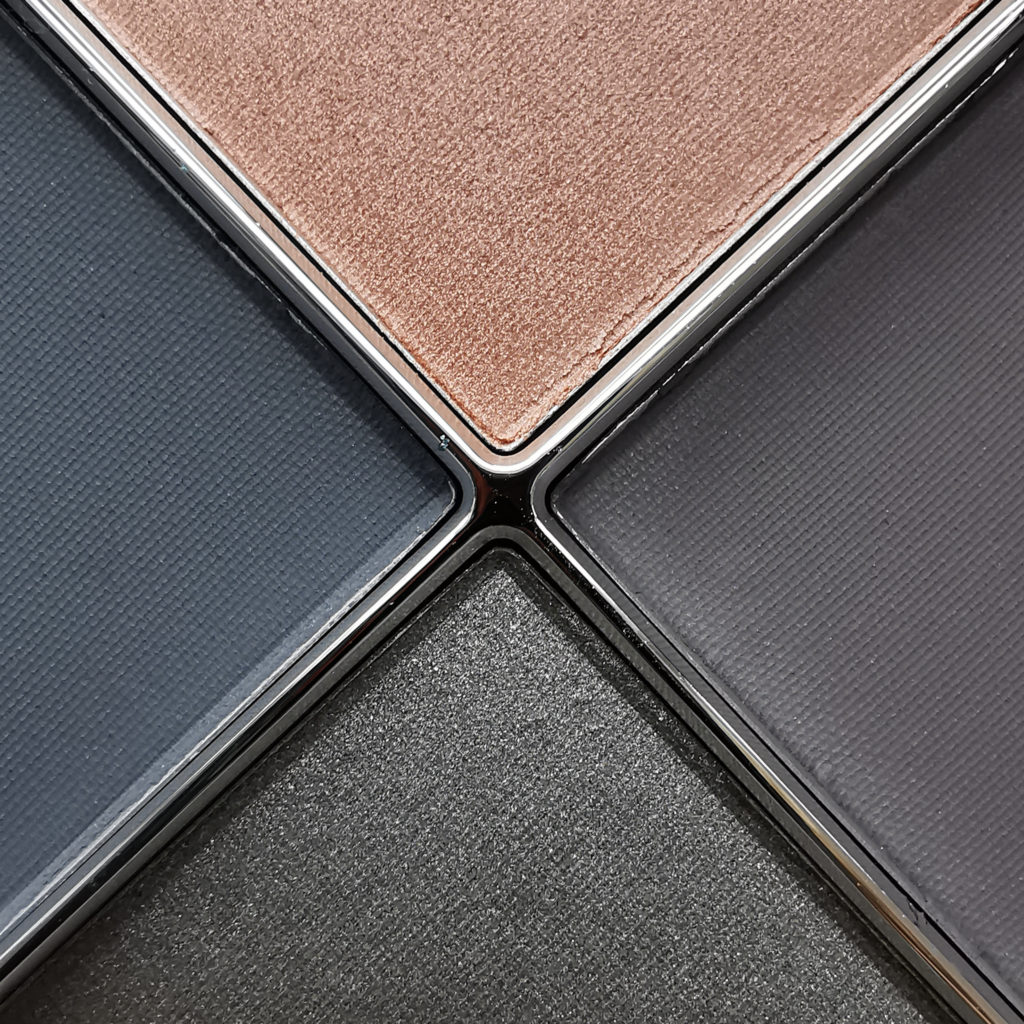 Most importantly it was very inspiring to see an elder and a black model in official promo images. I wish more campaigns would follow Wayne's example.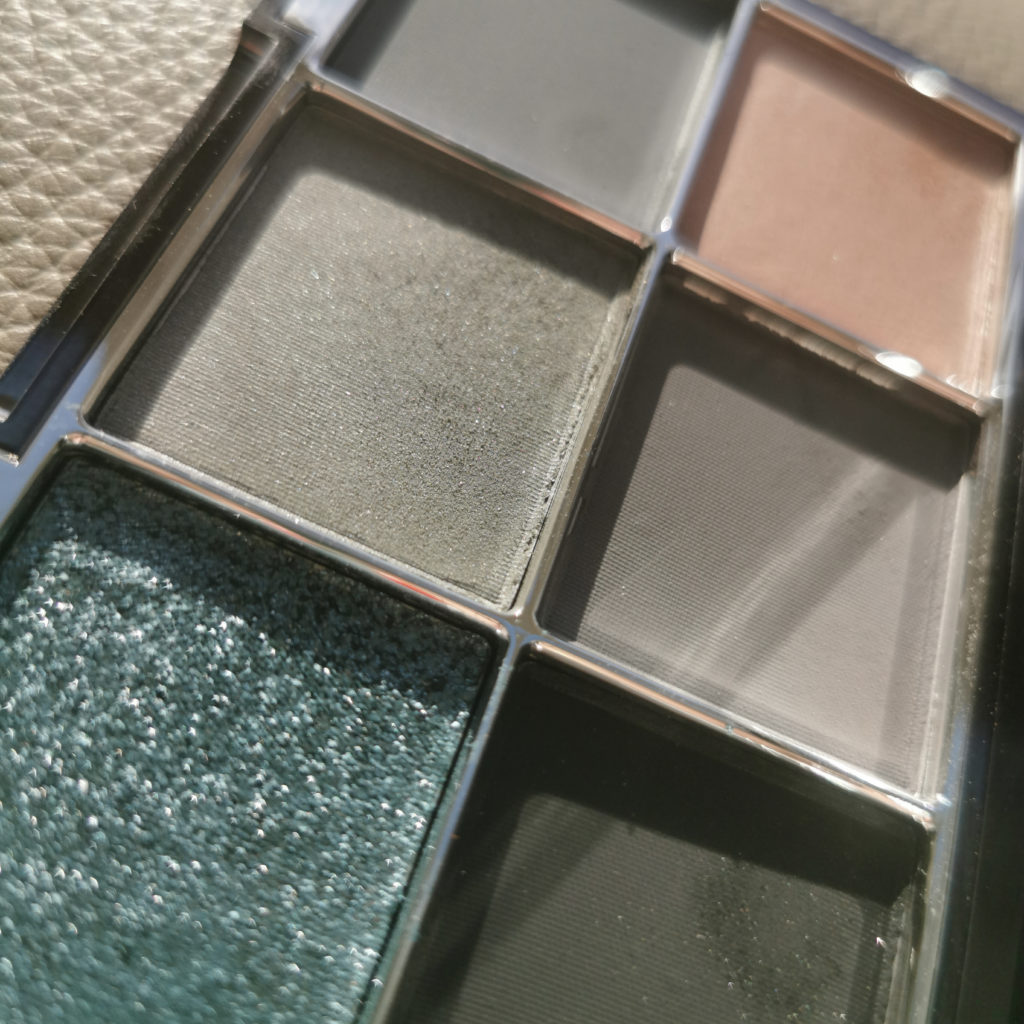 Where to get?
Wayne Goss make-up is available only at Beautylish (AF).
P.S. If you like cool and neutral eyeshadows check my review of Viseart Lilas palette.