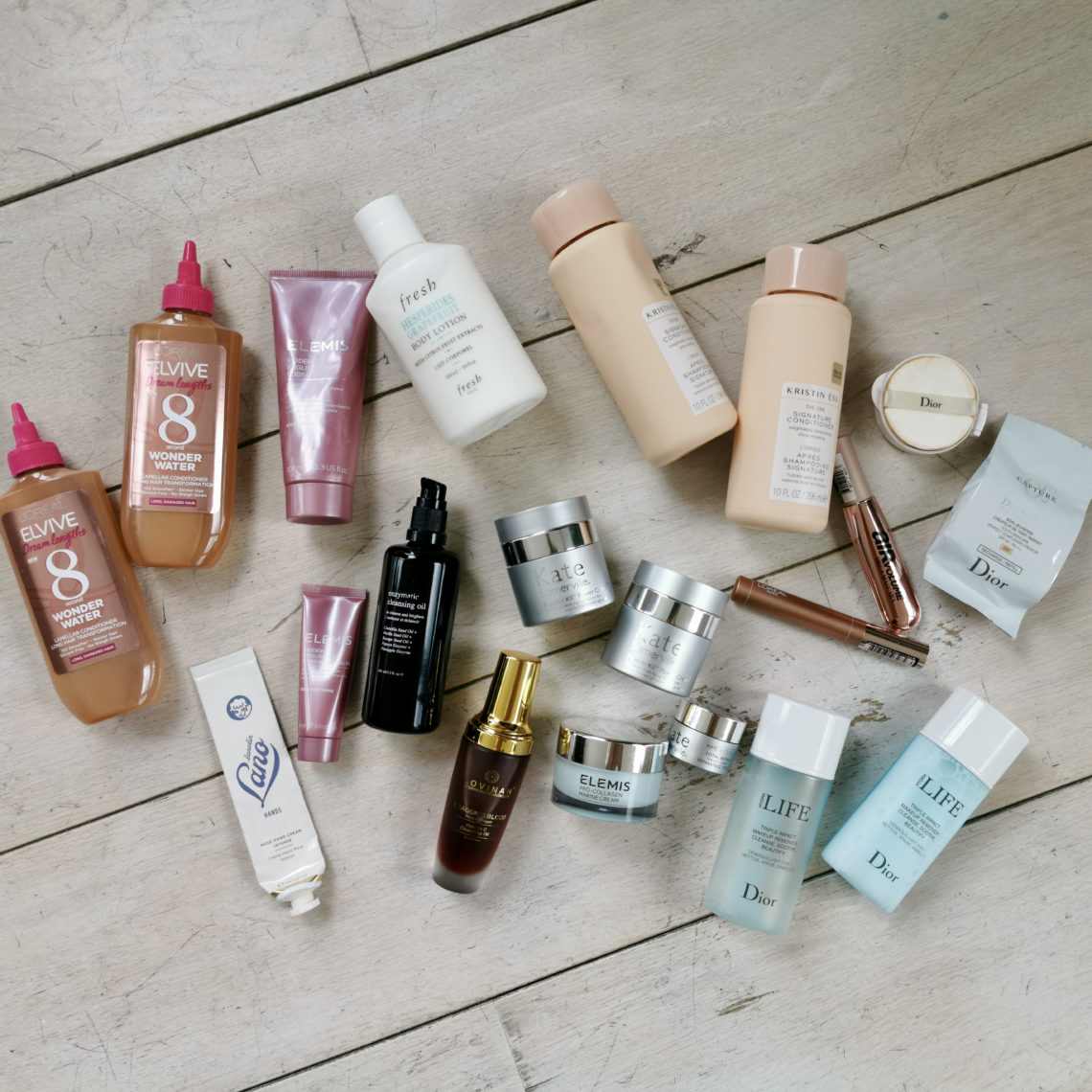 Skincare empties (with bits of makeup) and repurchases April 2021
Skincare empties posts are one of my favourite reads: it's always interesting to know what products people use up. When it comes to skincare I prefer the "one out, one in approach". It's useful to see whether something is a continuous repurchase and personally helps me control the number of products I use and test them properly. April turned out to be a generous month for skincare empties. Here is what I've used up recently photographed next to what I'm replacing it with.
Disclaimer: these products were purchased by me and all opinions are my own. The site uses affiliate banners and affiliate links (marked AF) which add no extra cost to you if you choose to shop through them. Thank you for supporting the site if you choose to use AF links.
Skincare empties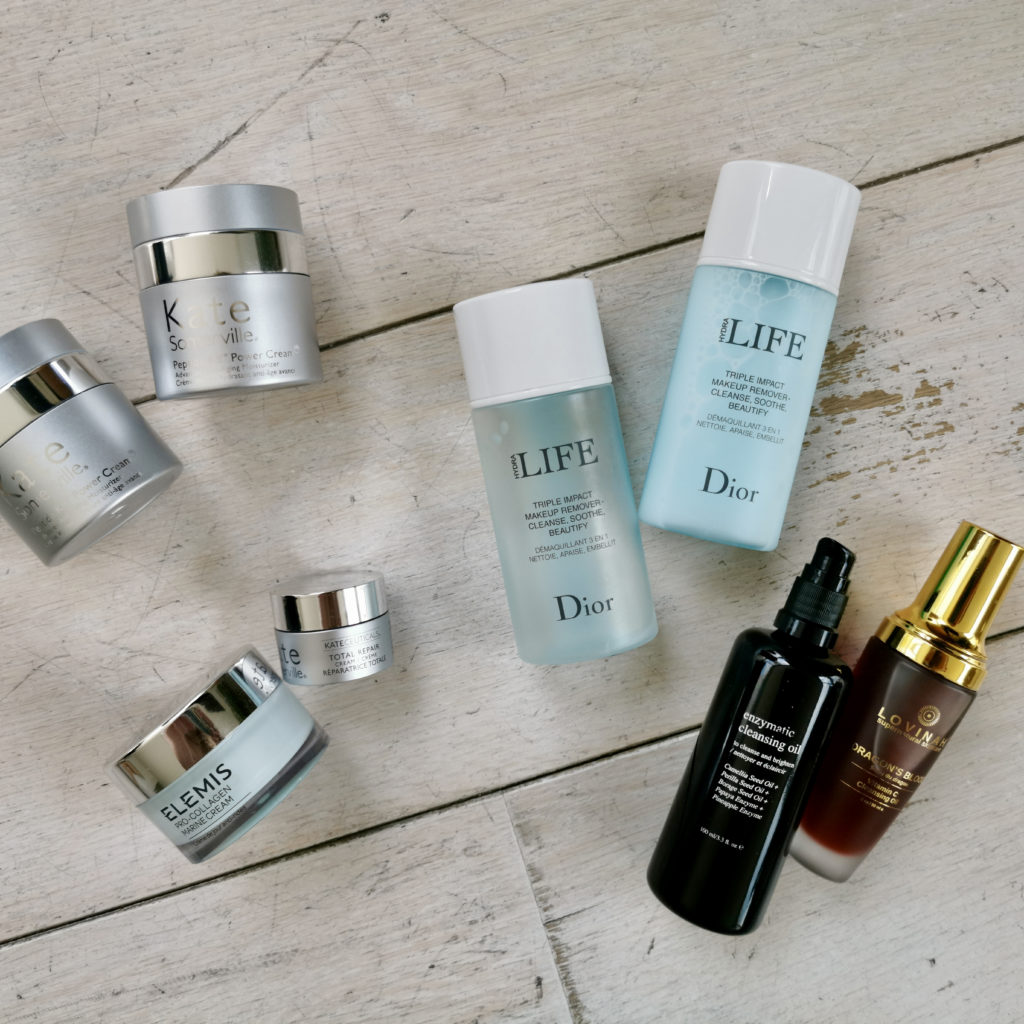 Bodycare and haircare empties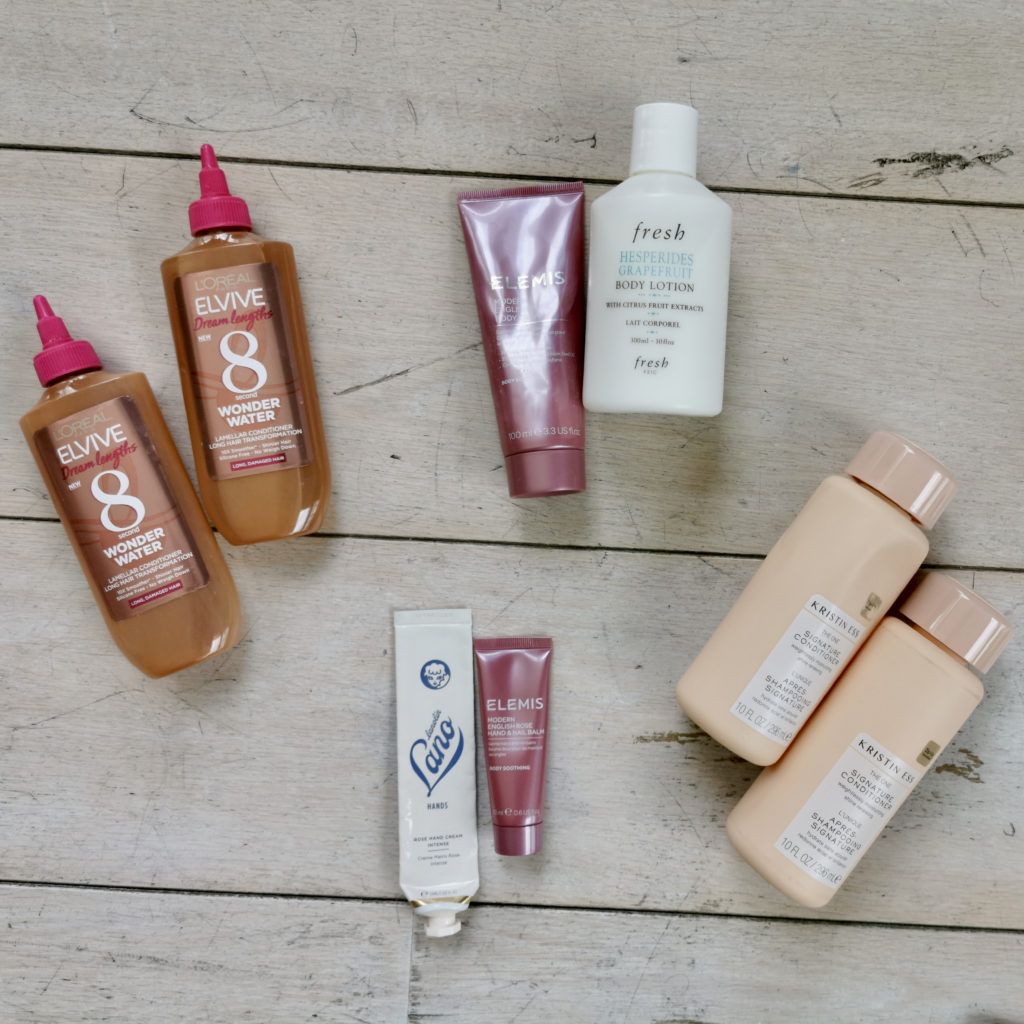 Makeup empties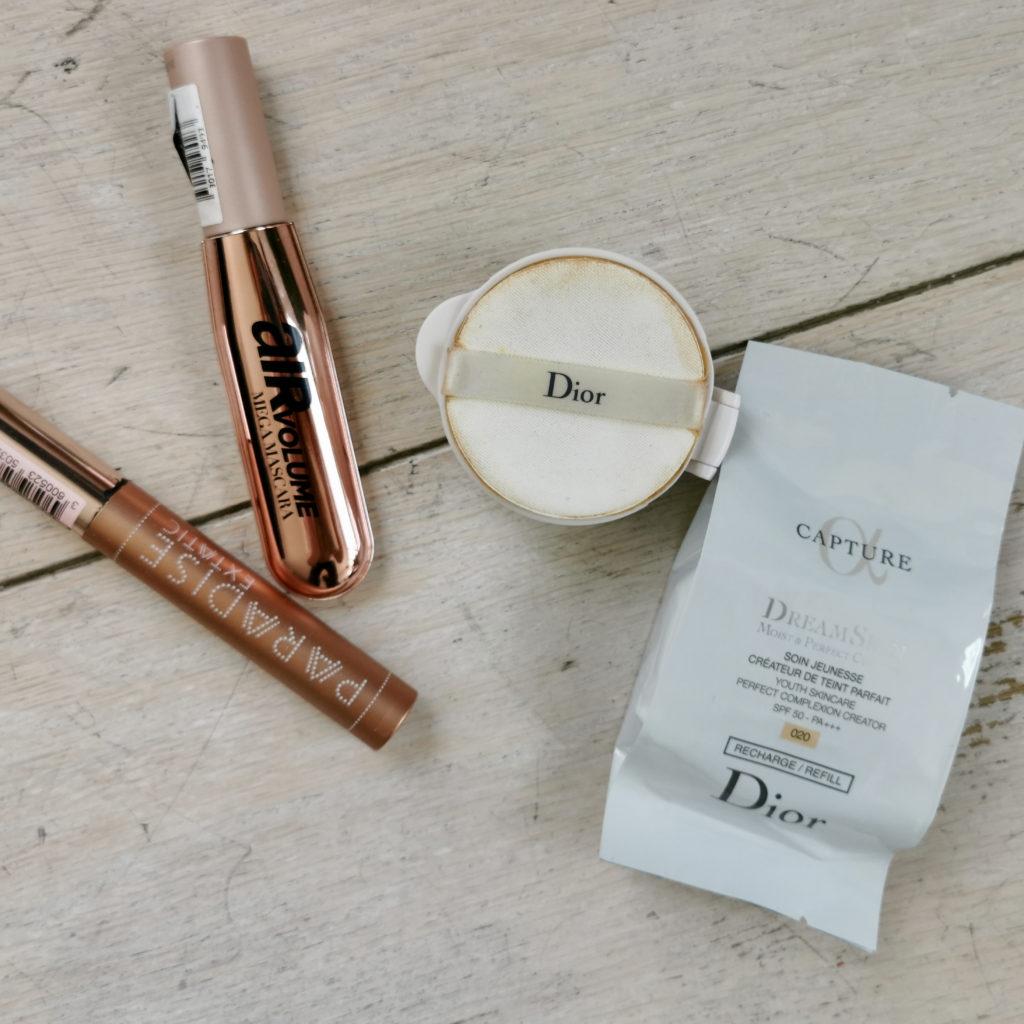 I usually have more skincare empties than makeup: it's so hard to finish unless that's something I use daily, like a foundation, mascara and occasionally, a lip product.
L'oréal Lash Paradise mascara (AF) – I'm always on the fence about it. When it comes to the effect it gives my lashes it's my favourite drugstore mascara: it gives volume and separation, much like my all-time favourite Armani Eyes to Kill Classico (AF). However, the downside is that it dries out in a month or two. And here lies my dilemma to repurchase it. Cause Armani mascara lasts about 6 months and when you take it into account there is no price difference (actually Armani might be even cheaper) and also there's a sustainability aspect to purchasing 4 tubes instead of one. I'm also trying a new Air Volume mascara from Loréal (AF). It doesn't dry out as fast, but it also clumps my eyelashes more, so won't repurchase it.
Dior DreamSkin Cushion (AF) is another long-time favourite from Dior. It's perfect for summertime: gives light coverage with a glowy natural finish and SPF50 is an additional bonus (I wouldn't rely on it for it as a main sunscreen or touch-up though, cause the amount of the foundation you would normally apply would not be enough to provide full protection). It also is very handy for travelling (one day, hopefully) and after using many refills the compact still looks good notwithstanding tossing it around handbags. So it's a constant repurchase for me every summer. I'm shade 020 in summer (010 in winter), however, Dior might do better with shade range – the darkest one is 040 and I'm not sure it's dark enough to match all skin tones, even with lighter coverage. It seems to be a problem for a lot of cushion foundations though.

This is it for skincare empties from April! I hope you've enjoyed this post and let me know if you have any questions.